Published May 05, 2021 by Tom Porter
Library Launches Inaugural BIPOC Book Display
Thando Khumalo '23 loves libraries. As a seventh grader, she started volunteering at the local library in her hometown of Uxbridge, Massachusetts. She loved the books, even though none of the characters in them looked like her.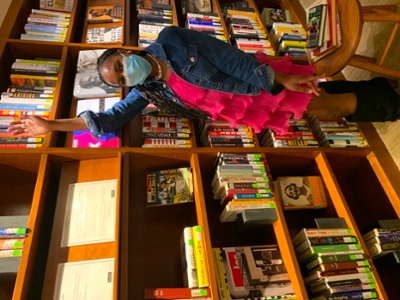 "So many of the books I read growing up dealt with white characters, like Hermione Granger in the Harry Potter stories, for example. While I was still able to connect with them, it's not the same as having the person look like me or have a similar name to mine," said Khumalo, whose family is originally from Zimbabwe.
Things began to change last summer, however, when the Black Lives Matter movement started gathering serious momentum. "My library back home asked me to curate a reading list of texts inspired by BLM," said Khumalo, a double major in computer science and Italian. Working remotely, she compiled nearly twenty pages, featuring hundreds of titles by Black authors.
This made her an ideal choice to kick off a new initiative at the Bowdoin College Library to highlight texts by and about BIPOC* authors and themes. The program was developed by staff as part of the library's work on diversity, inclusion, and equity. Khumalo has curated a  display of around seventy works to be found in the "New Books" section near the library's entrance. The display also builds on work Khumalo accomplished last year as an intern in George J. Mitchell Department of Special Collections & Archives and encompasses a variety of literary genres, including children's literature, science fiction, critical essays, memoirs, and more.
"With this inaugural display, I hope to increase representation and show children of color everywhere that they can see themselves slaying dragons and saving the world in a way I never could have dreamed," said Khumalo. She described the process of being able to select her own mini-library as "cathartic."
"It's been such a joy to work with Thando as she explored gems from the Bowdoin collection and made recommendations for new acquisitions," said media and humanities librarian Carmen Greenlee. "I hope folks will come in and explore the collection."
Khumalo chose to read excerpts from three books at the display's official launch on April 22.
Mom and Me and Mom, by Maya Angelou. This memoir is a tribute to the author's mother, and Khumalo said she chose it as a way of honoring her own mom.
Chinatown Pretty, by Valerie Luu and Andria Lo is a visually rich storytelling project celebrating the lives of six seniors living in different Chinatowns. "This book makes me happy," says Khumalo. "The colors are so vibrant and beautiful."
My Sister the Serial Killer, by Oyinkan Braithwaite. This darkly humorous debut novel asks the question "How far would you go to protect a family member?" Khumalo was drawn to this book by its striking cover and the unforgettable title.
* BIPOC = Black, indigenous, people of color.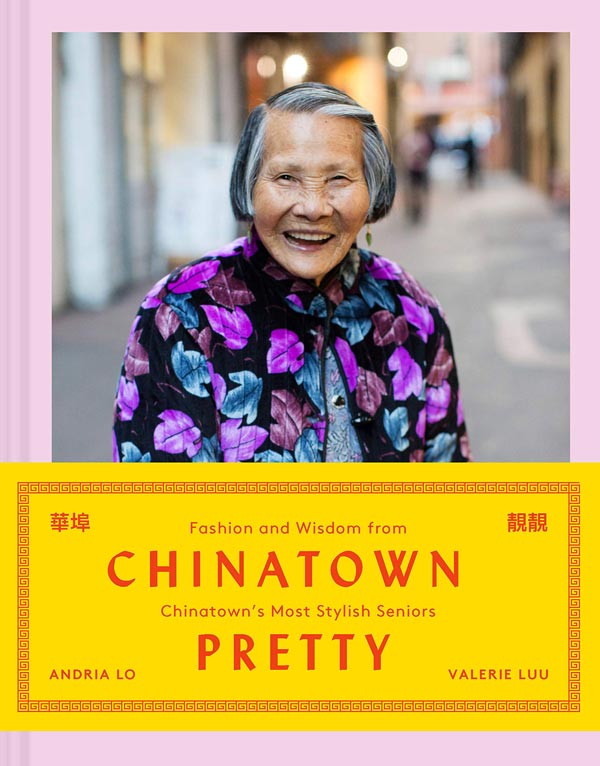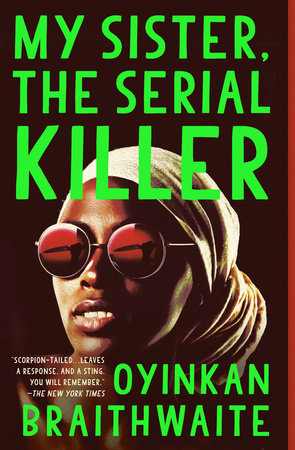 "With this inaugural display, I hope to increase representation and show children of color everywhere that they can see themselves slaying dragons and saving the world in a way I never could have dreamed." Thando Khumalo '23