Published May 11, 2021 by Bowdoin News
House of Dowd Home to Artistic Interest
When Dan Dowd isn't working as a security guard at the Museum of Art, he's often creating art of his own at his home in Phippsburg.
The house reflects Dowd's eclectic style and is a showplace for the works he creates from found objects and discarded materials, so it's perhaps unsurprising that his home would be included in The Maine House, a book of photography dedicated to the spaces talented people have created for themselves.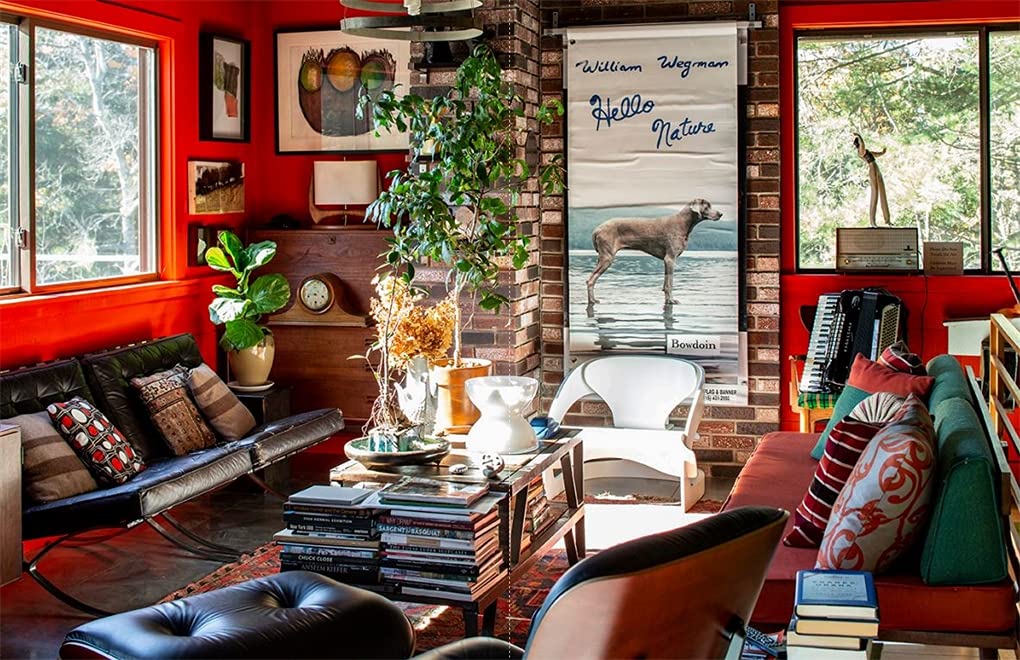 Authors Maura McEvoy, Basha Burwell, and Kathleen Hackett say The Maine House features not designer houses but those "created by the people who live in them, from artists to writers to fishermen, distinctive for their ingenuity, originality, and fierce individuality." 
A photo from the book capturing part of Dowd's living room is the last of nine featured images in the title's Amazon listing.
Dowd's home is also highlighted in Mary P. Harding's art blog, M Harding Art, for the author's "48 Hours with Artists and Maine Back Roads" feature; find it in "Day Two—Phippsburg and Artist Dan Dowd."