Award-Winning Design
Published by Tom Porter
The New England-based firm of architects behind Bowdoin's new Harpswell Apartments has picked up an award for its work on the upperclass student residence halls. Lavallee Brensinger is the winner of the 2021 Excellence in Architectural Design Honor Award, issued by the American Institute of Architects New Hampshire (AIANH).
The Harpswell Apartments, which were completed at the end of August 2020, consist of three forty-four-bed residence halls in twenty-one apartments and are located at 80 Harpswell Road, to the east of Watson Arena. Each structure is three stories high and surrounds a landscaped center courtyard area.
The apartments feature all single bedrooms, a full kitchen, bathrooms, and living areas, while each building contains a two-story common area for student programming and informal gatherings. The building envelopes were designed to meet Passive House standards with thick ("super") insulation, triple-pane windows, and efficient air-exchange systems, leading to a 50 percent reduction in energy use compared to traditional construction methods.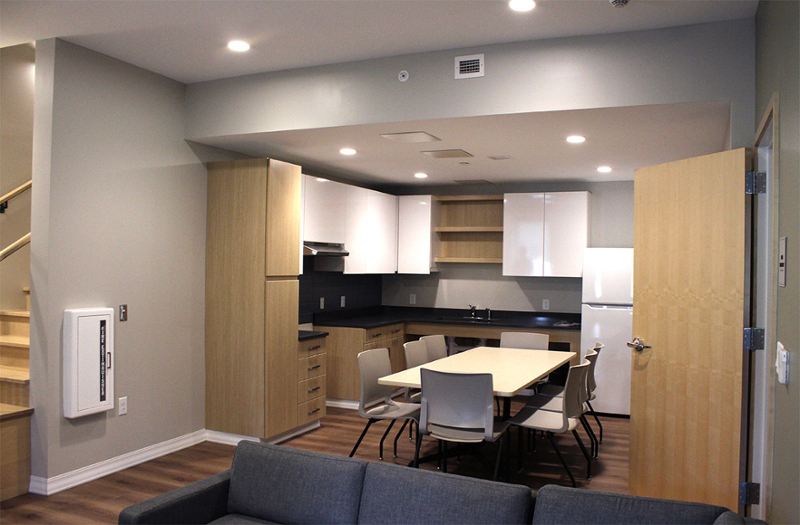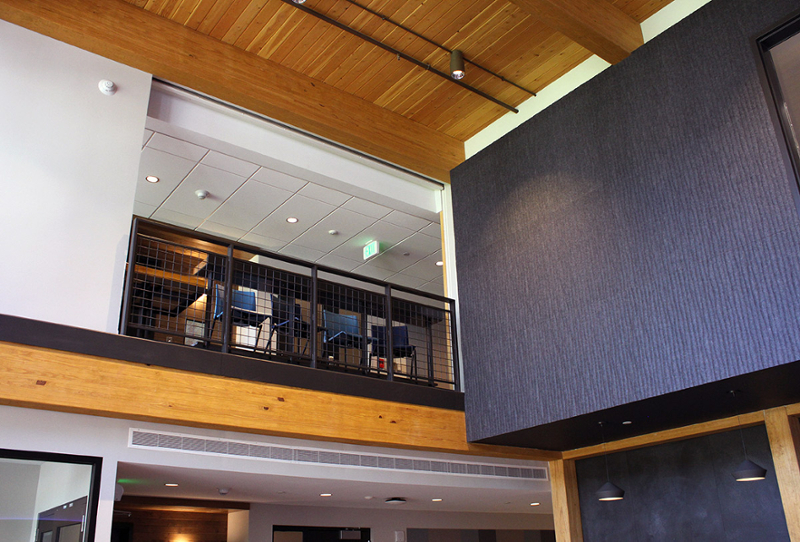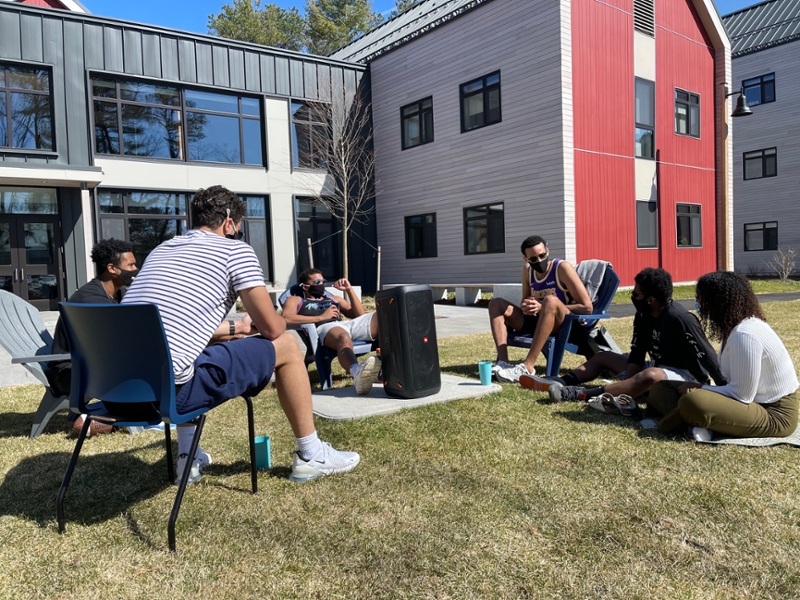 "I couldn't agree more with the people at Lavallee Brensinger receiving the Excellence in Design Honor Award for this," said Ben Jamo, who was Bowdoin's capital project manager during the construction. He is now associate director of major maintenance. "From the start, they intently listened to our students, faculty, and staff talk about a 'Village in the Woods,' a connection to the outdoors, and a comfortable space to gather as friends while also having the ability to retreat to their own personal spaces. They took our goals and turned them into a beautifully designed complex that is sure to enhance the experience of Bowdoin students for decades to come," he added.