Published March 19, 2021 by Bowdoin Magazine
New England Clam Chowder
Recipe by Sara Sheehy Finnerty '93
This clam chowder is a classic New England-style. You can find all kinds of versions at Maine restaurants these days, but that wasn't always the case—in 1939, a Maine legislator facetiously prepared a bill outlawing the use of tomatoes in clam chowder, and the Maine Hotel Association held a contest to end "the chowder war." The judges voted unanimously for the Maine version.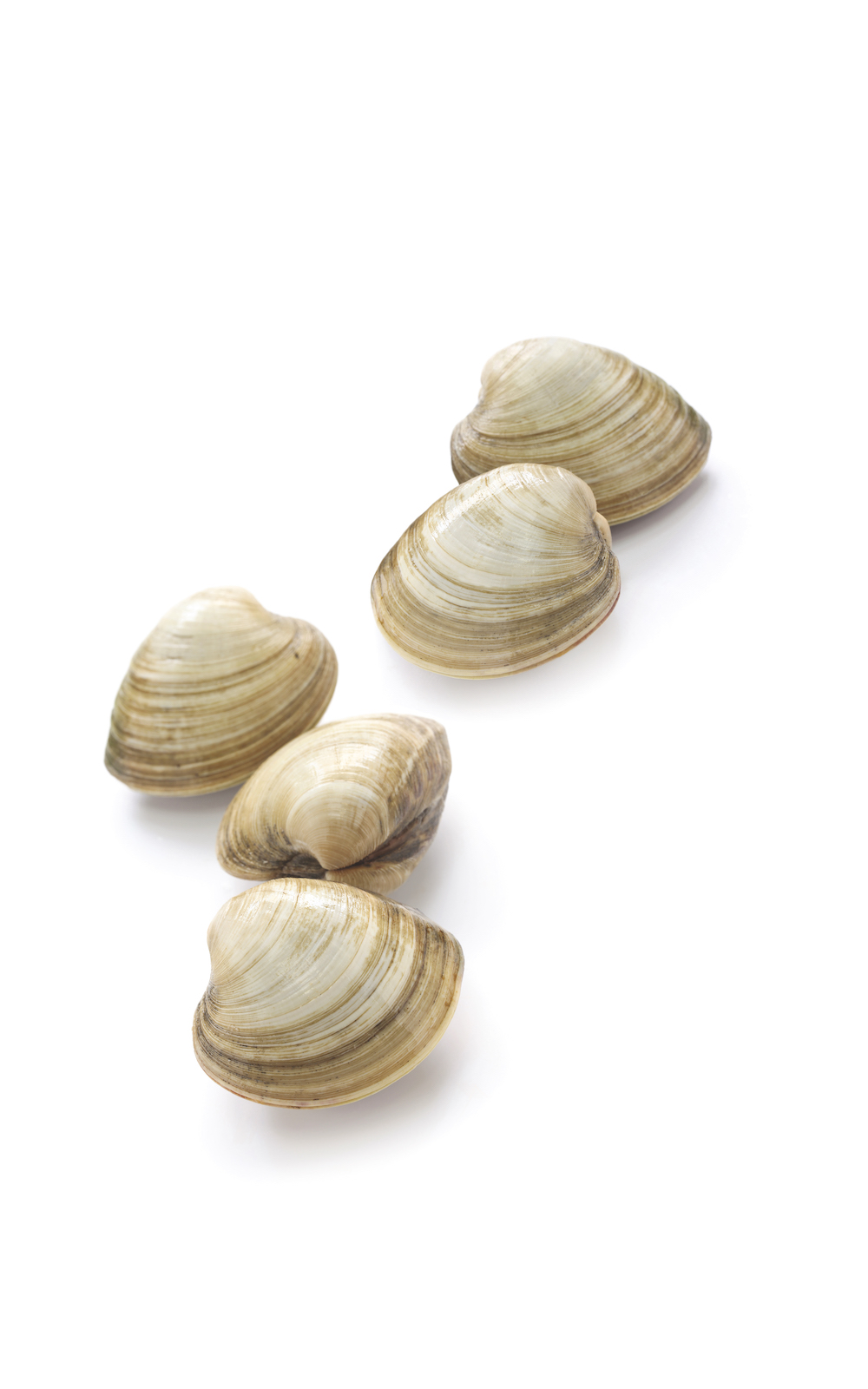 Serves four to six
Ingredients: 

30 littleneck clams, or other quahogs
2 large white potatoes, peeled and diced into evenly sized cubes
3 tablespoons of butter, divided
Salt and pepper
Olive oil
1 medium sweet onion, finely chopped 
4 strips of thick-cut bacon, chopped
1 tablespoon flour
1 cup of whole milk
1 cup heavy cream
Directions:
Scrub the clams clean and soak them in cold water for 15 minutes. Place them in a large lidded pot in 2½ cups of water and place over high heat. Steam them, covered, until the clams are open. Discard any that do not open. Remove the clams from the pot, reserving the liquid, and take the clams out of the shells. Discard the shells and cut the clams into small pieces and set aside. Strain the reserved liquid through a fine mesh strainer two times and set aside.
Place the diced potatoes in a medium pot and add water to cover them. Add one tablespoon of the butter, season to taste with salt and pepper, and bring to a boil. Cook until tender but not mushy, checking after five minutes and every few minutes thereafter if they are not yet tender, and then drain, setting aside some of the cooking water.
Pour a few drops of olive oil into a Dutch oven or other large pot, add the chopped onion and bacon, and sauté over medium heat until the bacon is cooked but not crispy and the onion is translucent. Add a tablespoon of butter and the flour to the bacon and onion mixture and cook, stirring, for 1 minute. Add the potatoes, ¼ cup of the potato water, and the diced clams, and stir until fully combined. Add the reserved clam cooking liquid and bring to a boil. Cook, stirring, for 2 to 3 minutes, until the chowder thickens. Reduce the heat to medium-low and stir in the milk. Cook for 1 to 2 minutes and then stir in the heavy cream. Simmer, stirring constantly, for 5 minutes; do not boil. Add the remaining tablespoon of butter to the pot, and serve the chowder in soup bowls with oyster crackers.
Did you know?
Herman Melville's Moby-Dick contains not only references to quahogs (or, as written by Melville, quohogs), but also this about chowder: "…a warm savory steam from the kitchen served to belie the apparently cheerless prospect before us. But when that smoking chowder came in, the mystery was delightfully explained. Oh! sweet friends, hearken to me. It was made of small juicy clams, scarcely bigger than hazel nuts, mixed with pounded ship biscuits, and salted pork cut up into little flakes! the whole enriched with butter, and plentifully seasoned with pepper and salt. Our appetites being sharpened by the frosty voyage…we dispatched it with great expedition."
Classics major Sara Sheehy Finnerty '93 was living in East Aurora, New York, when she learned of an antique food trailer for sale, which she and her husband, James Finnerty '92, quickly bought and fixed up. After sixteen years as a stay-at-home mom and with previous experience running restaurants in Boston, Sara returned to her New England culinary roots and perfected the menu for The Maine Bite, a food truck she operates seasonally in western New York.
---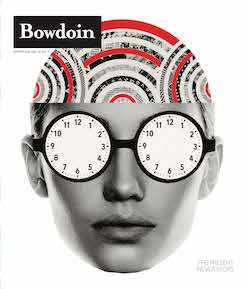 This story first appeared in the Winter 2021 issue of Bowdoin Magazine. Manage your subscription and see other stories from the magazine on the Bowdoin Magazine website.