Published February 09, 2021 by Tom Porter
Transforming a Community from the Ground Up
For Geoffrey Canada '74, H'07, the proverbial "lightbulb moment" was when he began looking at the data. Up to that point, he said, he had been focused on his work as an educator in inner-city New York and how best to help the kids in front of him. Then he realized the problem went way beyond the classroom.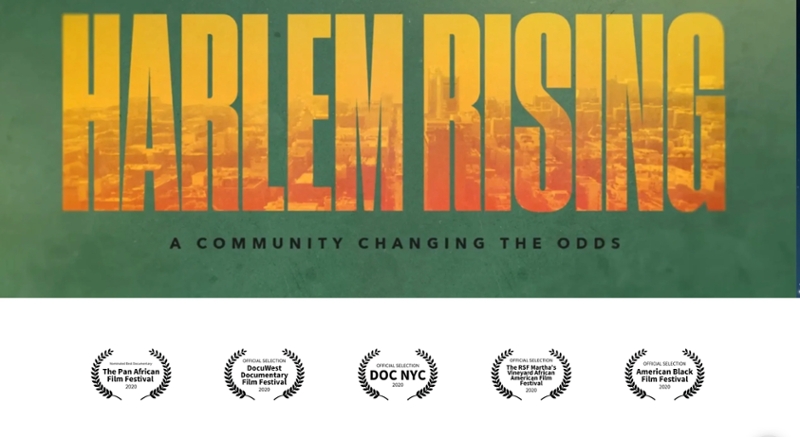 "The more I began to look at the numbers, the clearer it became to me," said Canada. To really help the kids he was teaching in Central Harlem, it would be necessary to address the problems of poverty and violence in the wider community. That was how the Harlem Children's Zone (HCZ) was born in 1990.
Under Canada's leadership, the pioneering nonprofit community organization went from serving one block in 1990 to nearly a hundred blocks today, providing help and support to more than 13,000 children and their families today. Adopting a "cradle to college" approach, HCZ aims to tackle the problem of intergenerational poverty with a comprehensive range of services aimed at providing children and their families with support and resources that can transform lives and communities. The success of the program was underlined in 2009, when President Obama unveiled plans to duplicate the HCZ approach in up to twenty cities across the nation.
Canada was recently joined by two other Bowdoin alumni who were also instrumental in the success of the project: Wall Street investor Stanley Druckenmiller '75, H'07, and HCZ cofounder George Khaldun '73, who for many years was the organization's chief operating officer and chief administrative officer. The three met on Zoom for a special screening of the documentary film Harlem Rising: A Community Changing the Odds, which explores how one organization demonstrates real change through the stories of students, educators, and the visionaries who are still helping children and families succeed. This was followed by a community conversation moderated by Bowdoin President Clayton Rose.
"No one had done this before: No one had gone into an inner-city community with this sort of comprehensive vision." Geoffrey Canada.
One of the biggest obstacles encountered by Canada when trying to set up the organization, he said, was the initial lack of interest from private investors. "There were very few takers, because  literally no one had done this before: No one had gone into an inner-city community with this sort of comprehensive vision, changing the actual physical structure, cleaning things up, removing graffiti, fixing the parks and the playgrounds, trying to create an environment that was safe for kids."
It was, he admitted a "crazy vision," but luckily, he came across two people who were crazy enough to go along with it. One was financier Stan Druckenmiller, who by this time had a reputation as one of the "hottest" money managers on Wall Street and was persuaded by Canada to invest in his project. When he first saw the neighborhood in Harlem being targeted, Druckenmiller was struck by how dilapidated it was. "I had grown up believing America was a meritocracy and if you work hard and pull up your bootstraps you would succeed," he said, "but when I saw that neighborhood, I said 'Holy cow, I don't know how we're going to turn this around.'" However, Druckenmiller also admitted to having complete faith in Canada and his qualities as a leader and visionary. "I had spent so much time in business, I know that if you have a great leader you can pull anything off," he explained. "When Geoff said he wanted to do this, I wanted to take a shot, because I made so much more money than I ever dreamed of and I wanted to make it matter.'"
The other "crazy" person helping to fulfill Canada's vision was Khaldun, who said a key factor in the success of Harlem Children's Zone was the ethical framework instilled by Canada. "It wasn't the finance, it wasn't the individuals per se, it was the culture that Geoff helped create that gave us the motivation to move forward and to make changes." This culture, he said, established the highest moral standards with a zero-tolerance policy toward any kind of dishonesty or abuse. This "value system," said Khaldun, created the culture that "allowed us to push forward and begin to raise money to support the organization."
Watch the conversation: