Published January 12, 2021 by Tom Porter
"Scandal, Intrigue, and Salaciousness": Acting in a Podcast Soap Opera
Rhonda Weppler is "a smart, sexy, and calculating woman who knows how to get what she wants." Ivan Bulgakov is a Russian mobster and not a man to be trifled with. They are also fictional characters played by two Bowdoin members of the Bowdoin community in a popular podcast drama.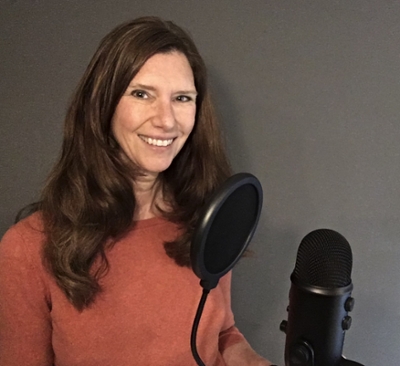 "It's fun, and it's exciting," says Denise Shannon, who plays Rhonda and who, as well as being an accomplished actor ("short films, commercials, theater, life in general!"), is executive assistant to the senior vice president and dean for student affairs at Bowdoin College. Bulgakov is channeled by music scholar Tony Antolini '63, who for many years was director of the Bowdoin chorus until his recent retirement.
The show is a podcast soap opera called Restless Shores ("scandal, intrigue, and salaciousness, fifteen minutes at a time") which is enjoyed by tens of thousands of listeners in more than seventy countries. The show recently surpassed forty-five thousand downloads.
Restless Shores revolves around Milton Roupp, head of Roupp Pharmaceuticals, his family, and business associates. The fifteen-minute episodes are released each Friday on your favorite podcast site and are produced locally by New Meadows Media in West Bath. The cast of nearly twenty actors range in age from twenty to seventy, says Shannon, and everyone associated with the show is Maine-based.
"I feel very fortunate to have had an acting outlet during these difficult times." 
"I love playing Rhonda! She's interesting and never dull. Starting as a single woman having a longstanding affair with Milton while climbing the corporate ladder, she is now the mother of newborn twins from Milton's clone Miguel. It's complicated." The show has been going for two years now and is approaching its hundredth episode. There was a hiatus when the pandemic struck last year, explains Shannon, but recording started again in June, following recommended health and safety guidelines. "Many of us have recording equipment at home, so we can send in our part if we are unable to attend the recording session. I feel very fortunate to have had an acting outlet during these difficult times," she adds.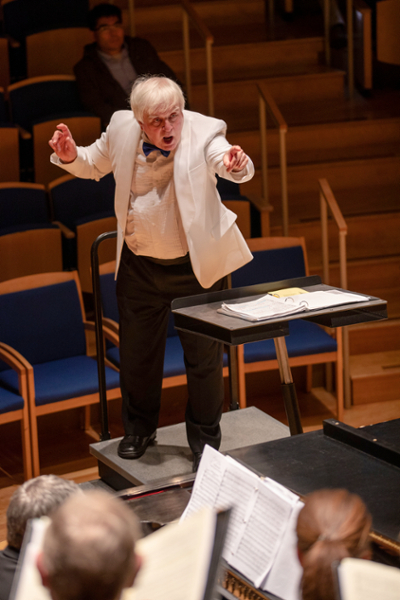 "I got involved with Restless Shores after Denise [Shannon] posted an announcement on the Bowdoin Digest asking if there was anyone who could perform on a radio broadcast with a Russian accent," says Tony Antolini, who proved more than qualified for the task: He earned a PhD in Slavic studies from Stanford University and over the years has spent time living, working, and studying in Russia. Antolini also received an outstanding achievement award from Moscow State University for the promotion of Russian choral music in the US. "In the years that I spent in the USSR and then Russia as a tour guide, graduate student, and musicologist, I've absorbed Russian pronunciation of English as if it were a second skin."
Antolini noticed that his character, the Russian gangster Ivan Bulgakov, shares a last name with the celebrated twentieth-century Soviet novelist and playwright Mikhail Bulgakov. "I mentioned this to the director, and he told me he had actually fashioned my character on a fictional descendant of Mikhail Bulgakov!"
Restless Shores will broadcast its hundredth episode on January 22, when listeners will be keen to hear the latest developments in the ongoing saga of Roupp Pharmaceuticals and some major plot twists emerge. All characters are attending a major event, and a few of them may not make it out alive, we are warned.
What else is on the horizon? Restless Shores is seeking sponsors for the show, and information is on their website. "I could easily see this plotline turned into a sitcom for television. Our writers, Greg Tulonen and Drew Masse, have done a fantastic job of weaving characters in and out of the story and giving a lot of depth, fun, and intrigue at the same time. It will be exciting to see where we go next," says Shannon.