Published January 21, 2021 by Rebecca Goldfine
Lonnie Hackett '14 Makes Forbes "30 Under 30" List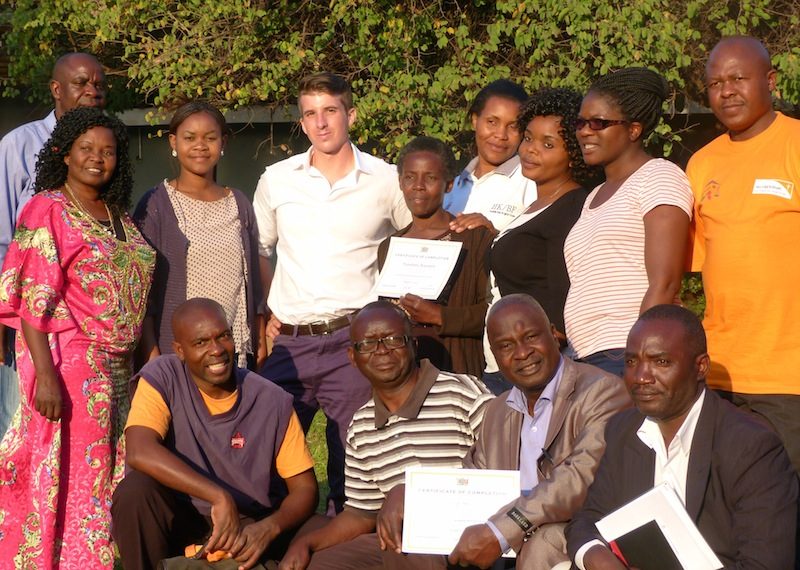 Forbes has included Hackett in its annual "30 Under 30" roundup of "young innovators on the verge of making it big." 
Healthy Learners brings primary health care into schools to ensure children remain healthy and able to learn. It trains teachers to deliver basic medical care, provide health education, and manage programs like deworming treatment and vitamin A supplementation.
Hackett founded Healthy Learners (formally Healthy Kids/Brighter Futures) in the summer of 2013 with the support of a $5,000 Thomas '06 and Hannah McKinley '08 Entrepreneur Grant from Bowdoin.
That summer he established a pilot program in Ng'ombe, an impoverished area in Zambia's capital city of Lusaka. Working in six primary schools, Healthy Learners trained twenty-five teachers and provided health screenings and education to about 1,000 students.
Currently the program is working with Zambia's Ministries of Education and Health to implement its model in all of the nation's schools, reaching a million students.