Published December 14, 2020 by Rebecca Goldfine
Carolyn Wolfenzon's New Book Illuminates a Ghoulish Theme in Modern Mexican Literature
In a new book of literary criticism, Romance languages and literatures associate professor
Carolyn Wolfenzon Niego
explores how eight contemporary Mexican authors adhere to a tradition of writing about ghosts—but with a catch.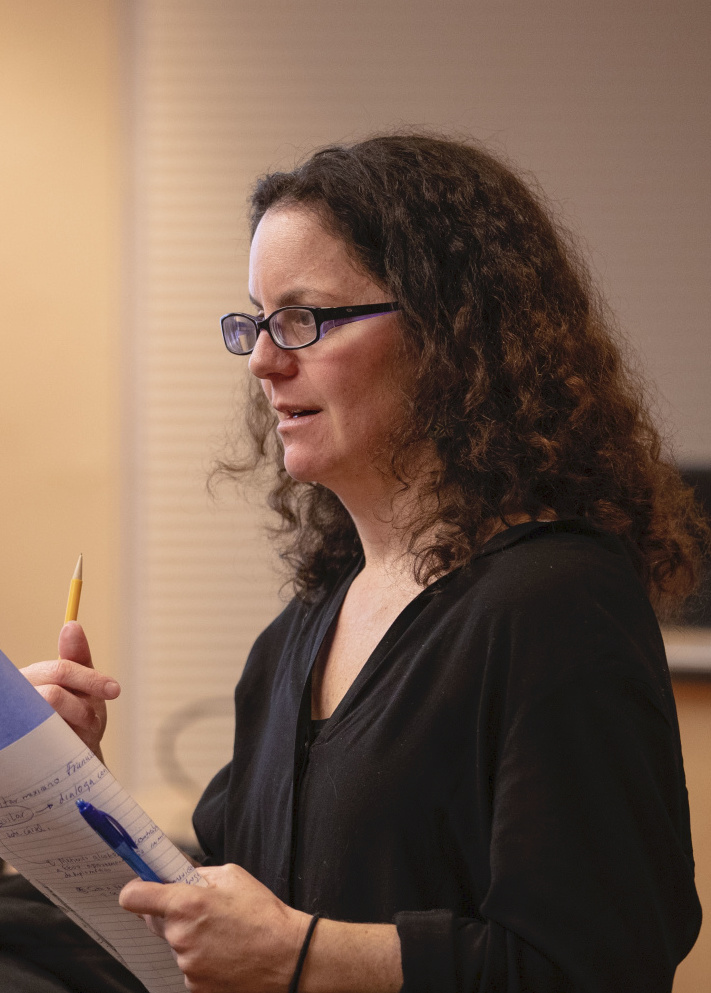 Carlos Fuentes's 1964 short novel Aura describes a youthful ghost sharing a home—and a body—with an old woman. In Juan Rulfo's Pedro Páramo, published in 1955, an entire village is inhabited by ghosts. These characters are ethereal, with uncertain or no corporeality.
In her new book, Nuevos fantasmas recorren México (New Ghosts Roam Mexico), Wolfenzon uses these two famous novels as a point of departure, comparing them to the ghosts she encounters in eight more recent books by Guadalupe Nettel, Valeria Luiselli, Yuri Herrera, Emiliano Monge, Daniel Sada, Élmer Mendoza, Julián Herbert, and Carmen Boullosa.
But these contemporary ghosts, in contrast to Fuentes and Rulfo's shadowy figures, are actual people, living complicated, hard lives in Mexico or the United States. What they do share, however, is that they are "invisible, and many don't have rights," Wolfenzon said.
She came to this conclusion after interviewing several authors for a literary journal in Peru, her home country. "The only condition the editor gave me was that the books needed to be recently published and found in any Latin American—especially Peruvian—bookstore," she said. "After I interviewed them, I realized they were recreating the ghost that is so important in Mexican literature."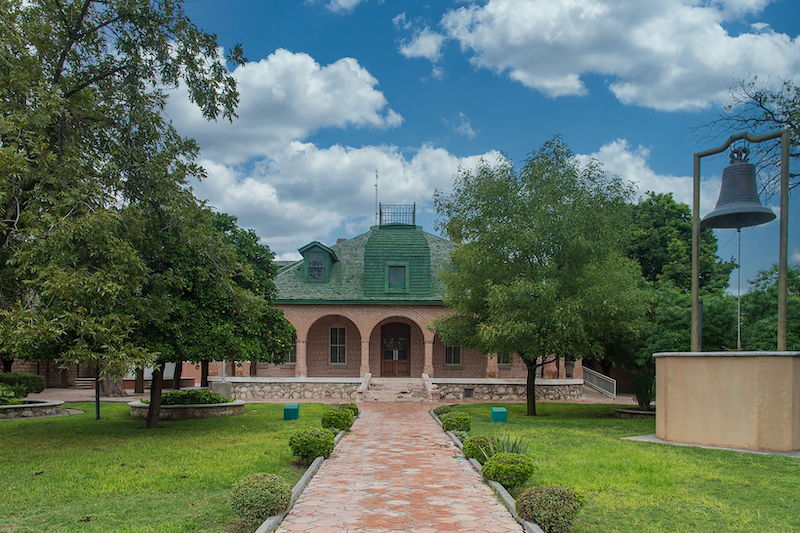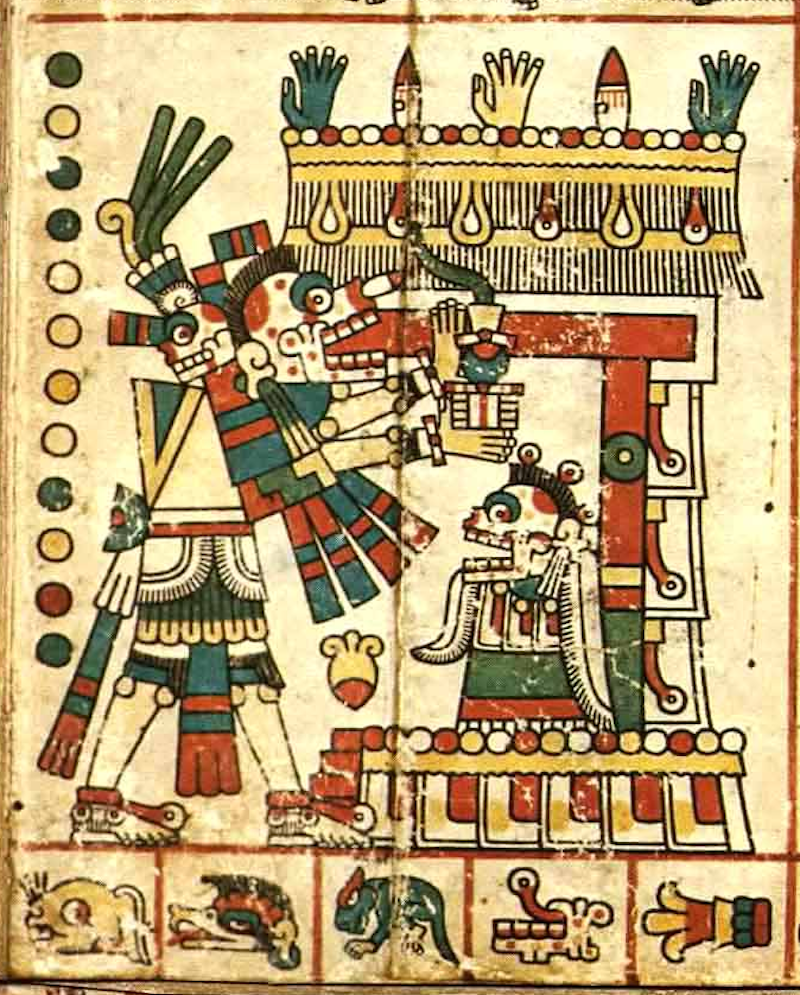 In eight chapters, Wolfenzon focuses on different ghosts that haunt the pages of each of the novels. In her essay about Sada's Porque parece mentira la verdad nunca se sabe (Because it Seems Like a Lie, The Truth is Never Known), for example, his "ghost is someone like you and me who works in a maquiladora," Wolfenzon said, referring to the factories prevalent along the US–Mexico border. 
"The characters are only doing one thing in the entire novel," she continued. "They are like the dead but they are alive, in this setting, this space that doesn't belong to anybody. It is the border between Mexico and the US, and it has the atmosphere of a new kind of hell."
Indeed, Wolfenzon was struck by how often the authors she examined describe new kinds of horrifying hells. She saw correlations with the Inferno, and in 2016, audited Professor of Romance Languages and Literatures Arielle Saiber's class on Dante. 
"I felt it was important to carefully revisit the Divina Comedia (The Divine Comedy)," Wolfenzon said. "Arielle's class was very inspirational to me, even though it was in Italian!"
In Carmen Boullosa's "funny" and "feminist" satire, El complot de los romànticos (The Romantic Plot), the author focuses on the lack of female writers in the canon. "The canon is artificial and is made by men, even dead men," Wolfenzon said. Ghosts haunt the canon, and the absent women also are ghostly.
Additionally, Wolfenzon highlights an important passage of the novel, when several characters are crossing the U.S.-Mexico border in rats. (Yes, rats; the book is surreal and "laugh out loud" funny, Wolfenzon says.) Along the journey, they witness cinematic images, almost like screenshots, which depict a violent Mexico compared to a peaceful, idyllic America with happy Norman Rockwell-like families.
The author is suggesting that these stereotypes and misunderstandings form the real "wall" between the countries, Wolfenzon said. These two themes—the exclusion of women writers, and the division between the U.S. and Mexico—are juxtaposed in the novel to show the illusory nature of social hierarchies and disparities.
Wolfenzon also includes a nonfiction book by the journalist Julián Herbert, La casa del dolor ajeno (The House of the Pain of Others). He investigates a two-day bloodbath that took place in 1911, when almost half the Chinese population living at that time in Torreón—approximately 300 people—was massacred.
In 2019, Wolfenzon traveled to Torreón to visit the Museum of the Revolution, which commemorates the 1910-1920 Mexican Revolution. She wanted to see the museum in person because it was built atop the massacre site—yet nowhere in the museum is the slaughter mentioned. The architecture of the museum itself is phantasmagorical, obscuring the past. 
"Normally we connect museums and monuments to history, but in Mexico they are trying to erase history and build monuments that instead of making you remember this ghost who died because of an act of hate, of xenophobia, it represents how beautiful they say the revolution was," Wolfenzon said. "They don't mention how behind the revolution, underneath the museum, is the grave of 200 to 300 people."
In
a recent review for Al Día
, cultural writer Beatriz García calls 
Nuevos fantasmas recorren Mexico
"a necessary work," and an "arduous and meticulous" book that highlights how contemporary Mexican authors are making "a political and social criticism of the violent reality of Mexico, the situation of the migrant as a Doppelgänger (the other phantasmagoric), and the blind and silent way the system confronts women and minorities."
Wolfenzon also writes about Valeria Luiselli, a Mexican writer living in the United States. In her novel Los ingrávidos (Faces in the Crowd), Luiselli explores Mexican immigrants in New York City. One of her characters is Gilberto Owen, a real-life Mexican poet and diplomat (1904-1952), whose translations and other writings have been largely ignored by Americans.
One of several different ways to interpret Luiselli's story, Wolfenzon argues, is to see Owen's character—who appears as a vision in a hell-like metro in New York City—as a metaphor for Mexico, which "is sometimes not visible for the American people. The US erases Mexican culture and keeps the stereotypes of the rapist or the drunk."
She continued, "In my reading, the book is a reflection of what immigrants can do and how you are formed by the culture of others. Luiselli's is a book that makes you reflect on how important it is to be in contact with people of other cultures, often through the books we read, and how this reflects on your own growth."