Published December 11, 2020 by Tom Porter
Alumni of Color Reflect on Bowdoin Experiences Over the Years
Half a dozen alumni of color, spanning twenty-eight years, got together in mid-November—remotely, of course— to talk about their time at Bowdoin and what they've been up to since graduation.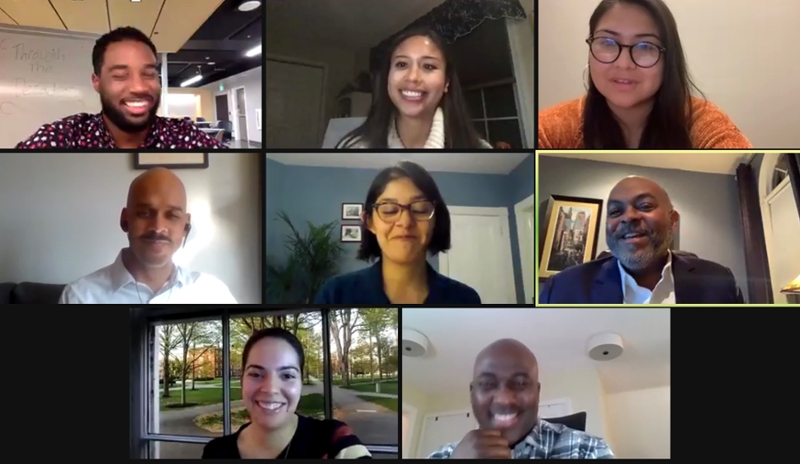 As well as sharing student experiences and favorite Bowdoin memories, panelists also talked about the challenges of adjusting to life in a predominantly white college and their career paths since graduation and offered advice to current Bowdoin undergraduates of color.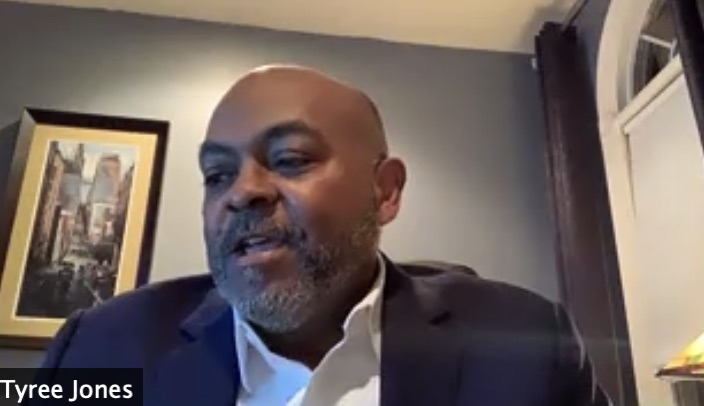 Tyree Jones '82 is a partner with the Washington, DC-based law firm Reed Smith, where he chairs the global labor and employment group.
Bowdoin major: Government and Afro-American Studies.
Favorite Bowdoin memory: Jones said he has many great memories. Among them, "cross-country skiing across campus late at night after fresh snow. Since my job was in the Outing Club, I would always have the best skis. I'm from Jersey, so we didn't cross-country ski there!"
On transitioning to Bowdoin: Jones grew up in Plainfield, New Jersey, which he describes as a "hardscrabble" town. "We had our riots in '67, so life at Bowdoin was somewhat different," he recalled. It was not a completely unfamiliar experience for Jones, however, as he had attended a prep school from fourth grade. Initially, he wanted to transfer because Bowdoin seemed too much like a prep school, he said, but once he found like-minded friends, he had a great social life and an enjoyable four years. "And I had great professors who were also great counselors as the years went on."
Advice for current students of color: "Find your tribe—I met a white guy from DC with a collection of 300 records, including Chocolate City by George Clinton and Parliament, and a kick-ass stereo. I'm like, 'If this cat's got Parliament, it's going to be a good spot.' We've been friends for life since." Jones, who credits Bowdoin with teaching him how to think, also advises students to "understand accountability and realize that you have the ability to make decisions to change your situation. Take charge of your experience and find help if you need it."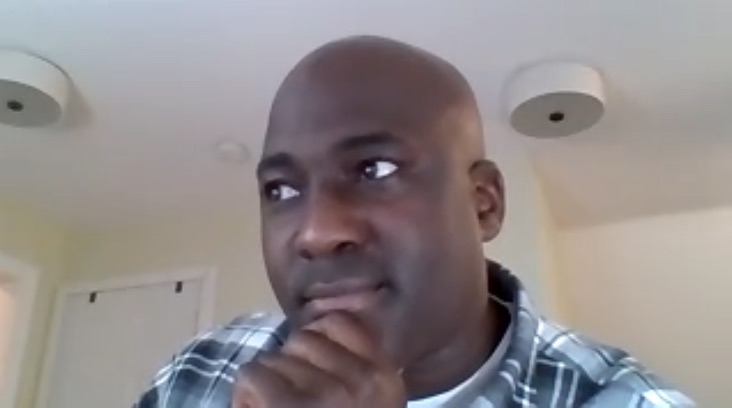 Elijah Whitehead '94 has worked in the insurance industry for twenty-six years and is currently a senior consultant with Disability Reinsurance Management Services (DRMS), based in southern Maine.
Bowdoin major: Government.
Favorite Bowdoin memory: Having his family from down south coming up for graduation, when he had at least thirty relatives come from Washington, DC, and North Carolina to campus. "It was fun to see my country cousins and uncles visiting Maine for the first time. It was just a great experience, and then I realized my four years were done and it was time for me to move on."
On transitioning to Bowdoin: Whitehead came to Bowdoin from the Washington, DC, area, where the crack epidemic was wreaking havoc on many communities. Like a number of panelists, he said he had trouble adjusting to the quiet nights, particularly the lack of police sirens! "I went to an all-Black high school, so to go to Bowdoin was the complete opposite." There were challenges academically, socially, and culturally, but Whitehead said he had a great support network through the African American Society and his friends on the basketball team.
Advice for current students of color: If he had his Bowdoin time again, Whitehead said he would probably try to have more white friends. "I stuck with my own set. It was something I felt I needed to do, but on reflection I wish I'd spoken to more people who weren't like me." He also advises students to use the resources available to them. "You're there to learn, to be successful, but also to find happiness." It's not an easy process, he said, so don't hesitate to seek help.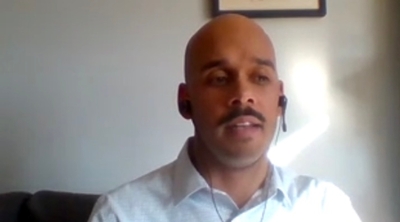 Chris Knight '07 now lives in San Francisco, where he's chief of staff at Year Up, a nonprofit founded by Gerald Chertavian '87 that helps young adults find the right careers.
Bowdoin majors: Sociology and gender, sexuality, and women's studies.
Favorite Bowdoin memory: "Thursday night bowling at Yankee Lanes, where there was a Bowdoin league. I did that during my last two years, and it's a tradition I maintained after college."
If you could change one thing about your Bowdoin experience: "Having more Black professors would have made a huge difference to me."
Advice for current students of color: Knight's advice is simple—learn to love yourself. "Know yourself better and love that person like nobody else."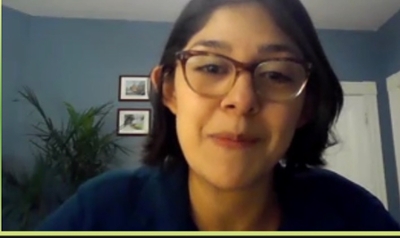 Andrea Navarro '10 is director of college and career counseling at Excel Academy Charter High School in Boston.
Bowdoin majors: French and anthropology.
Favorite Bowdoin memory: "The first time my mom came to visit campus in the parent weekend of freshman year. She brought my two uncles, my grandma, and my cousin. They all arrived with food!"
How helpful was the College administration when you were a student? Navarro said Bowdoin was where she first started to gain confidence in herself. "People believed in me before I believed in myself. This was really valuable and helped me get the most out of my college experience."
Advice for current students of color: "Allow yourself to dream, take risks, be brave, and use those Bowdoin connections in your senior year."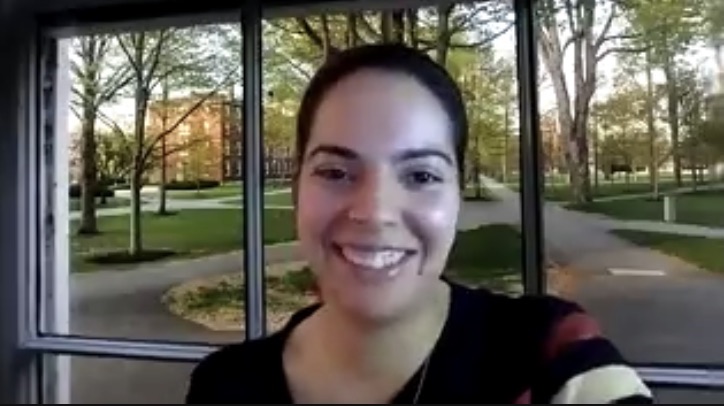 Zully Hatch '11 is based in Chicago, where she's program director for iMentor, an organization that matches low-income first-generation high school students with college-educated mentors to help them prepare for a college education.
Bowdoin majors: Government and Spanish.
Favorite Bowdoin memory: Speaking at the Scholarship Appreciation Lunch in her junior year. "It was really cool to be there in front of lots of donors and other students who got aid. But what was really dope is that it was the first time my mom was on campus."
On transitioning to Bowdoin: Hatch said she had a tough first year adjusting to life at Bowdoin, and was really helped through it by some of her Spanish professors. "They were a game-changer for me, made me feel good and welcome. They also put me onto some good food spots in Portland."
Advice for current students of color: "Talking to alumni is huge. Also give feedback, talk to your professors, the administration—talk to anyone you can get hold of that will listen."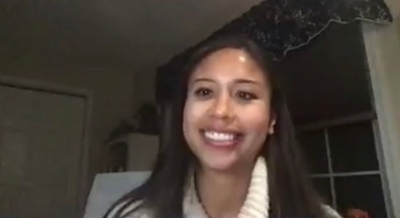 Elly Veloria '20 is program assistant at the Henry P. Kendall Foundation in Boston, which promotes sustainable food systems.
Bowdoin majors: Anthropology and Africana studies.
Favorite Bowdoin memory: Alternative Spring Break trip to San Francisco in her first year. "This was an amazing opportunity to experience the diversity of students with their different perspectives and to create some connections."
Advice for current students of color: Times are tough for everyone at the moment with the global pandemic, said Veloria, but you should still try to get the most out of your Bowdoin years. "It's a once-in-a-lifetime experience, even right now. You won't get to do it over again. You're never going to have all your best friends within ten minutes, so have no regrets and have fun!"