Published December 09, 2020 by Tom Porter
2020: A Record Year for Political Advertising
More than five million campaign ads aired on broadcast television during the 2020 election season. That's a record, said government professor Michael Franz, and if you wanted to watch them all, it would take five years of nonstop viewing.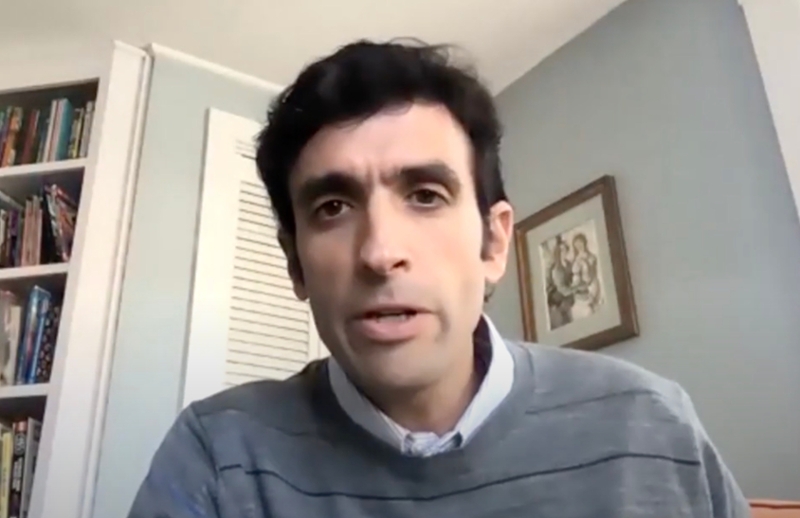 This was one of the fascinating observations shared by Franz in a recent public lecture about political advertising in the recent election. Franz specializes in campaigns and elections, with a specific focus on campaign finance and political advertising. As part of his research, he codirects the Wesleyan Media Project, which tracks and codes political ads on television. Come election time, Franz can be seen regularly on ABC News as part of their decision desk, helping the network project the outcome of congressional elections.
On December 3, at the invitation of the Association of Bowdoin Friends, Franz gave a talk titled "Political Advertising in the 2020 Election: Some Initial Results." Introducing the event was the Friends' administrative coordinator Sara Smith, along with Tom Porter from the Office of Communications and Public Affairs.
Watch the Lecture