Published November 17, 2020 by Bowdoin Magazine
Practicing Care
Janelle Charles '06 is a full-time student at the University of California San Francisco School of Nursing, pursuing a dual nurse practitioner specialty while also working full time as a nurse in a California corrections facility.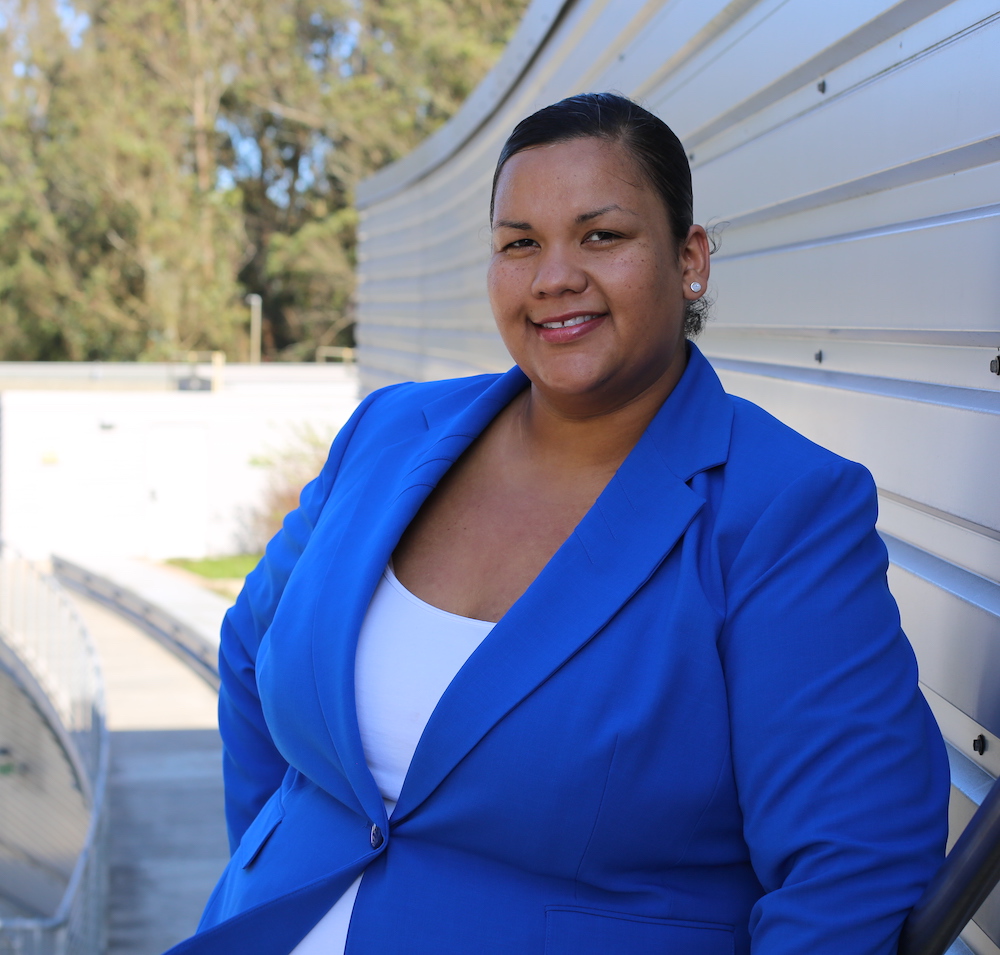 How did you end up at Bowdoin from San Francisco?
During my senior year in high school, the admissions department at Bowdoin College was recruiting from schools in the San Francisco Bay Area. My college career counselor at Thurgood Marshall Academic High School informed me of an opportunity to apply for Bowdoin's Invitation Weekend, a recruitment event where students (from diverse backgrounds) were offered airfare and lodging (with first-year students in dorms) and an opportunity to visit Bowdoin's campus. Five students were flown out from my high school. While in Brunswick—in addition to getting a tour of the surrounding campus and community—we were offered the chance to participate in an optional admissions interview. Admission recruiters kept in touch and helped me navigate my decision on attending Bowdoin. 
The weekend invitational made a significant impact on me, and the relationships I formed with some students on that trip (students from New York) are some of my closest Bowdoin alumni relationships.
How did you become interested in Latin American studies and in Spanish as an undergrad, and what led you from that area of study into nursing?
When I arrived at Bowdoin, I thought I was going to major in government and legal studies to pursue a career in civil rights law. My passion for Latin American studies and Spanish was sparked when I took classes with two influential professors in those departments, Enrique Yepes and Allen Wells. Professor Wells's class challenged me in many ways and helped me becoming a better student. Professor Yepes's courses allowed me to explore the beauty of Spanish poetry and gain a command of Spanish grammar.
Ironically, when I was studying abroad in the Dominican Republic, I befriended a medical student. While helping them with a presentation on preeclampsia, I began to learn about the universality of medicine and its ability to connect people around the world. After graduating from Bowdoin, I was accepted into San Francisco State University's postbaccalaureate pre-health professions certificate program with a focus on medical school admissions. Due to the excessive cost of the program, I reached the maximum limit of undergraduate federal student loan funding and could not afford to continue (five courses short of completion). While working full time in nonprofit and taking the remaining medical school prerequisites one at a time, I found an opportunity to volunteer at the Women's Community Clinic in San Francisco. While there, I was able to see scope of practice of advance practice nurses (nurse practitioners) and decided nursing was the path for me.
Can you explain a little about the FirstGenRN nursing program that you're in?
The FirstGenRN program is a career development project aimed at nurses who are the first in their families to go to college. The program focuses on monthly topics and students get together to talk and share. Some of the past monthly topics have included self-care, time management, finances, thinking about the future, and family. The project is meant to help first-generation RN students know they are not alone on this difficult, unchartered journey.
What is your favorite and/or the most rewarding aspect of nursing for you?
The most rewarding aspect of nursing is being able to care for those most in need. My work as a corrections nurse allows me to work with individuals who, many would argue, have been forgotten by society. Being a BIPOC nurse (ed.: BIPOC stands for Black, Indigenous, and people of color) allows me an opportunity to work toward changing a system that historically has been biased and difficult to navigate for many in my community.
As a nurse practitioner, will you specialize in a particular area of health care?
I am pursuing a dual nurse practitioner specialty in adult-gerontology primary care and occupational and environmental health nursing.
It must be fascinating, if not unnerving, to be in nursing school in the middle of a global pandemic—how has it affected you and your work and your studies?
The pandemic has affected everything about work and academics.  Like many academic programs, UCSF's School of Nursing has transitioned to an online format. Online learning shifts how all of us interact.
Since May 2020, I have been working as a corrections nurse in California. I am not sure how much I can share about this experience.
What do you see as the greatest health care challenges facing our country right now?
Lack of access to affordable, quality, culturally sensitive, patient-centered, trauma-informed health care services we are facing currently. Also, our reactive approach to health and limited focus on prevention is another challenge that we have to get a handle on.
What pursuits do you enjoy in your spare time?
Before COVID-19 impacted all of our lives, I enjoy participating in the Cuban salsa community in the Bay Area. I have performed in the San Francisco Carnaval with a Cuban salsa parade contingent. 
I also volunteer with Charlotte Maxwell Clinic, a nonprofit that provides integrated cancer care and supportive services for Bay Area underserved women living with cancer. (In-person services have been postponed since March 2020).
 For the past year, I have served on the board of a nonprofit organization (10,000 Degrees) that helps students from low-income backgrounds get to and through college in order to positively impact their communities and the world.
Is there anything else you'd like to share?
Bowdoin dedication to the common good has impacted every part of my personal and professional life.
---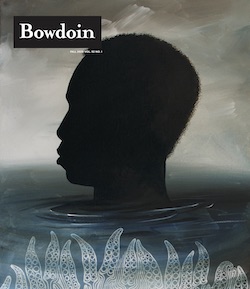 This story first appeared in the Fall 2020 issue of Bowdoin Magazine. Manage your subscription and see other stories from the magazine on the Bowdoin Magazine website.