Online Teaching: Journeying to Berlin through the Decades
Published by Rebecca Goldfine
Teaching remotely this semester gave German professor Jill Smith an opportunity to put more emphasis on teaching the architecture, literature, art, and cinema of twentieth-century Berlin.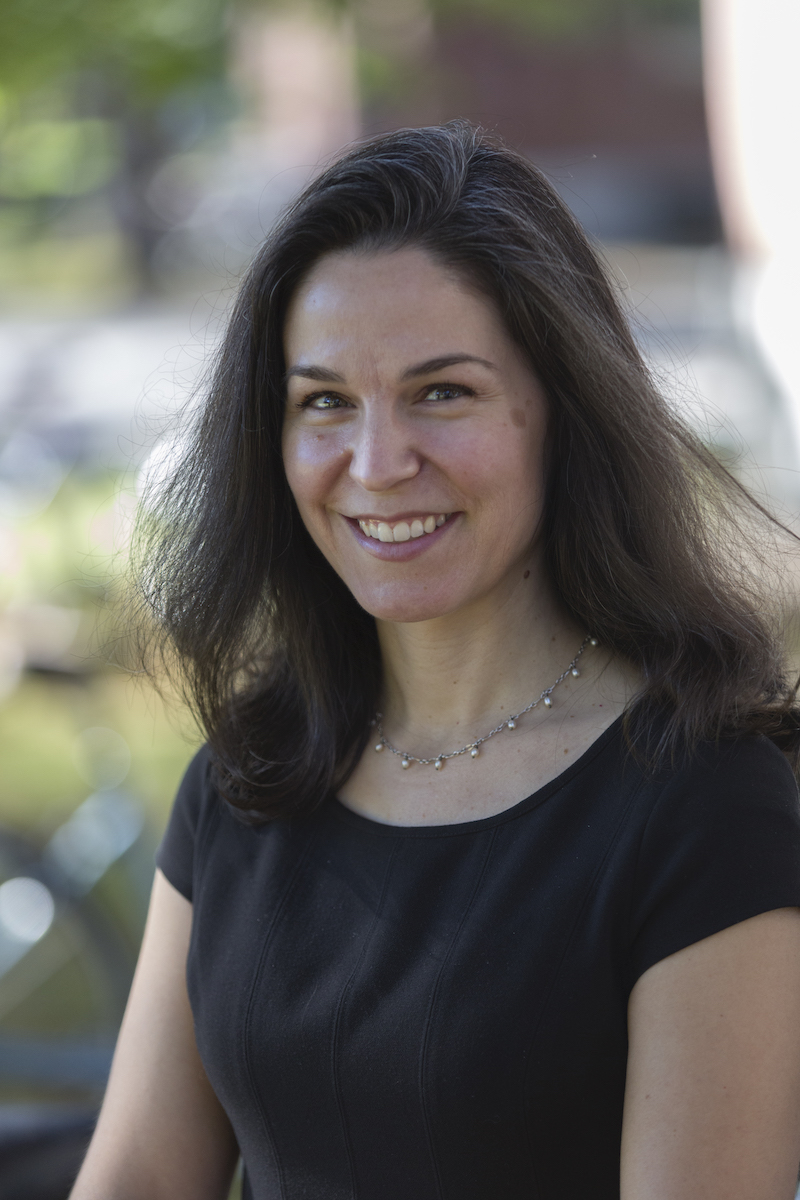 Smith has taught her popular class Berlin: Sin City, Divided City, City of the Future for about a decade, always with the intention to expose students to literary, artistic, architectural, and cinematic representations of Berlin. To do this, she has also needed to give students a foundation in the complex history of Germany.
In previous years, this history has consumed much of the class's attention, leaving not enough time— according to feedback from students—for detailed analyses of art, movies, and novels.
So, this fall, Smith took advantage of the online nature of the semester to adjust her approach to the course. She recorded and posted many short lectures on Germany's history for students to watch on their own, leaving the synchronous meetings devoted to discussing the material that most energizes students.
"The thick history book that I used to read with the students has fallen away," Smith said. Now their main history book deals with architecture and memories (The Ghosts of Berlin, by Brian Ladd). "I notice the students are so much more engaged with that work now that they don't have this huge tome to read as well."
Smith, too, enjoys the elevation of creative expressions of history. "The literary and filmic representations are dear to my heart, and I had been giving them short shrift," she said.
And so far, the class has exceeded Smith's expectations. "It's been so lively and so wonderful," she said. "I have been amazed by how much the students have kept their sense of humor, hope, and desire to learn."
Yet, Zooming is no substitute for in-person teaching, Smith added. "While the course did go well, mostly due to the fact that the students and I brought equal amounts of energy to each and every meeting, I still miss the energy of the classroom and of sitting down across the table in my office to talk about their ideas or drafts for papers, rather than via Zoom," she said. "There's something about the in-person experience of Bowdoin classes that just cannot be duplicated, as hard as we might try."
Remote Travel
In a semester when students can't study away, Berlin: Sin City, Divided City, City of the Future offers a chance to travel through time to a fascinating city. 
Brigita Kant '22 said the class is one of her favorites this fall. "In a way, learning about Berlin in such a deep way is like an adventure, like we are journeying there, even if in reality we are only experiencing it through a computer screen," she said, adding that Smith's passion and knowledge about the subject is contagious. "The love and care she gives to the materials and students really encourages my peers and me to feel excited about our class."
Throughout the course, students roam Berlin's streets to study prominent architectural sites important to Germany's history, including the Brandenburg Gate, the Reichstag parliamentary building, and the Berlin Wall.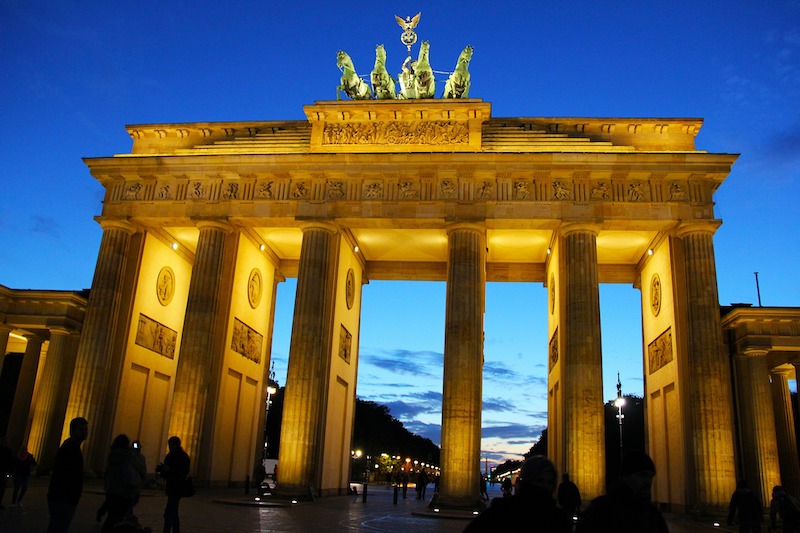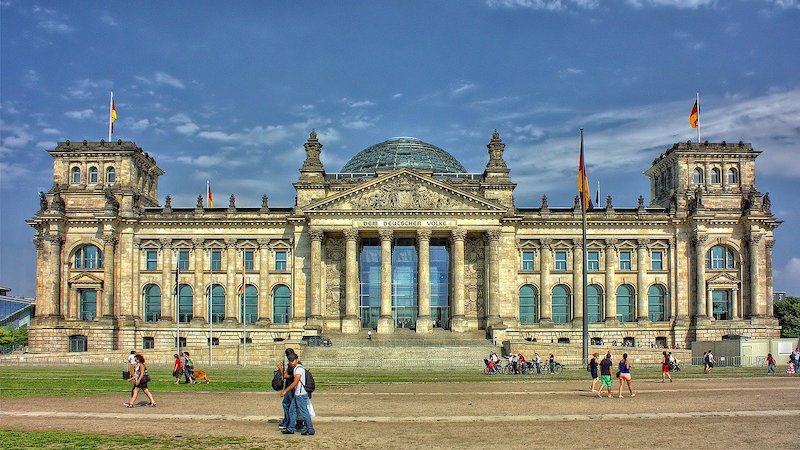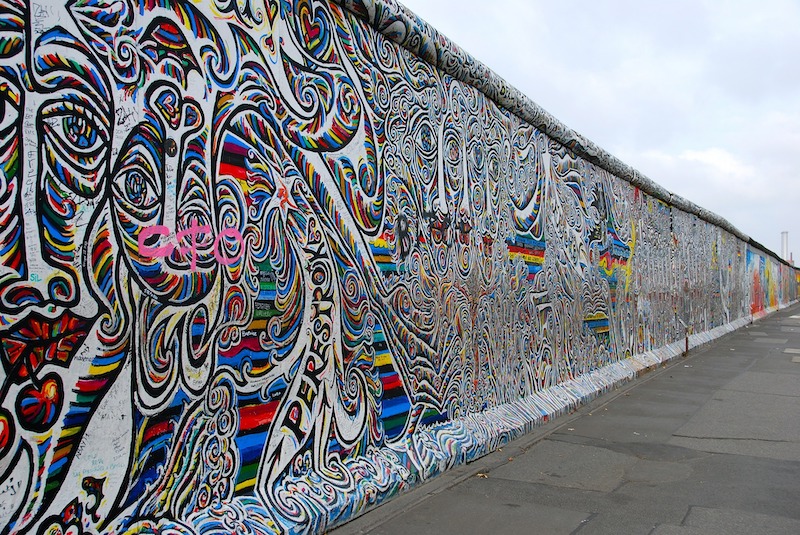 They virtually visit two plazas
—
the Potsdamer Platz and Alexanderplatz
—
which
exemplify the changes of the city from the 1920s to post-WWII. "The Potsdamer Platz was filled with cafés, cinemas, businesses, and life during the '20s, and then became a wasteland in divided Berlin," Smith explained. "The Alexanderplatz changed from a working-class, down-and-out district in the '20s to become the center of East Berlin in divided Germany, and it remains an iconic square today."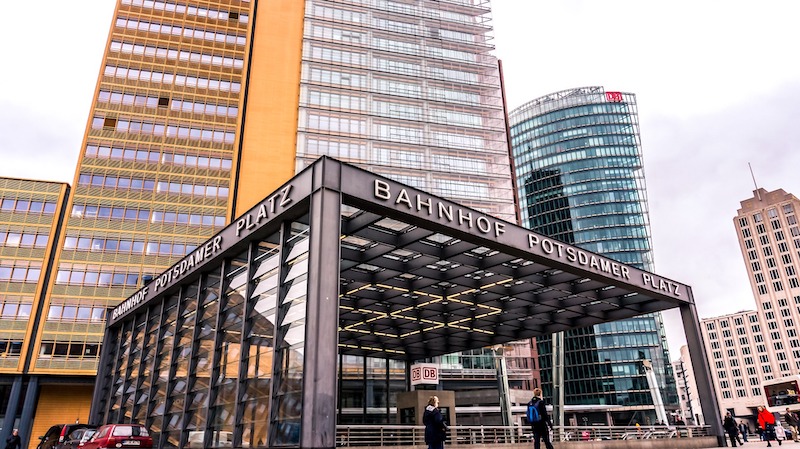 At the end of the semester, as the class moves to modern-day Berlin, they spend time in Wedding, a borough once favored by Communists that has become one of most ethnically diverse parts of the city, as immigrants from Turkey, southern Europe, and Syria settle there.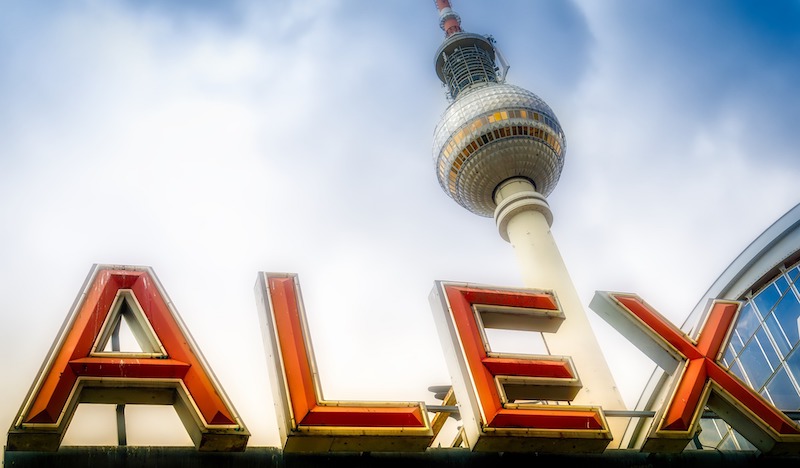 In addition to studying the city through its architecture, the class analyzes literature, films, and music inspired by Berlin, reading texts by, for example, Christopher Isherwood, Joseph Roth, Peter Schneider, and Paul Beatty. (Beatty's novel Slumberland features a real-life jazz bar in Berlin.) They watch movies filmed around the city, including Wings of Desire, The Lives of Others, Good Bye, Lenin!, and A Woman in Berlin. They listen to David Bowie's Berlin Triology.
Other Online Adjustments
Another change Smith has made this semester has been to divide her class, which this fall has forty students, into three smaller discussion groups. While she meets with the class all together for the first weekly session, she offers the second weekly session three different times with groups of twelve to fifteen students.
"Those small sections have really changed the tenor of the course," Smith said.
Eliana Roberts '23 has also appreciated these discussion-based classes. "I've really enjoyed these smaller sessions, as the conversation is more in-depth and intimate," she said. "I get to hear the different reactions to the films that we've watched and see how my perspective compares to that of my peers."
Michael Dean '22 is a biochemistry and economics major who signed up for Berlin after hearing from peers that the class "was universally highly regarded and endorsed," he added. 
He added that he's been impressed with how "engaging and educational" the online class has been. Part of this is due to the variety of ways he and his peers are encouraged to absorb and learn the material, he said, including synchronous and asynchronous lectures, small-group discussions, films, online discussion boards, and guest lectures.
"The city of Berlin is not a beautiful city. It is in many ways an ugly city, but it's an incredibly exciting and fascinating city. Because of its troubling history, we see the sublime and absolute depths of humanity. You have Nazism, but you also have these wonderful experiments and gender fluidity in the 1920s, then you have division and the Cold War, and then you have this peaceful movement to tear down the wall, which worked. It was a peaceful revolution, and that is incredibly uplifting." — Jill Smith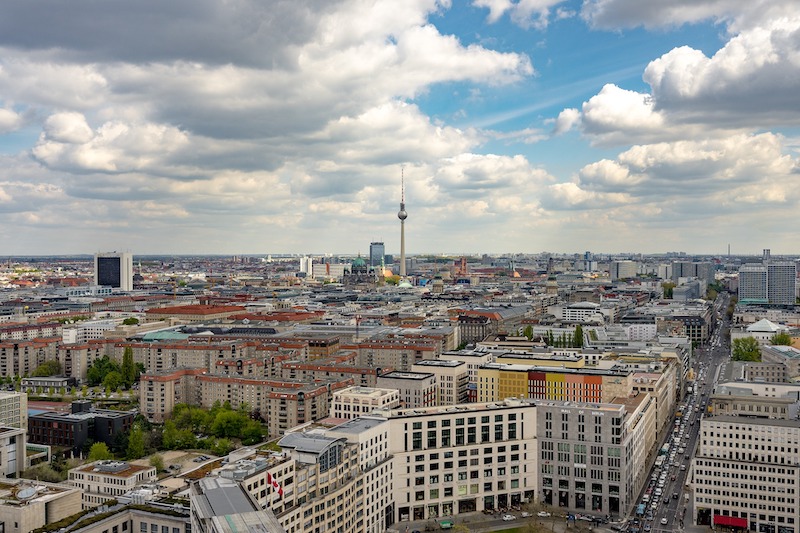 Participation in class is part of a student's grade, and though Smith offers more introverted individuals the option to write their ideas on a community discussion board, she said the majority are speaking up in class.
One way she's encouraged them to share is by asking each to select a favorite literary passage from their readings. Over the semester, each student takes a turn to present a brief analysis of their passage at the start of class. "Several of the introverts have done it beautifully," Smith reflected.
In the end, while Smith said she misses seeing the students in person, she believes the course is better this semester. "It might be a truer form of the course than I've ever delivered," she said. (She told a funny story, however, of running into a student on campus who she had never met in person. They were both a little taken aback. "He realized I'm short, and I realized he's tall!" she said.)
Despite the class being online, and the fact that it revisits some of humanity's darkest moments, Smith said "the course has been very uplifting."  
"There is a melancholy mixture of exciting art with social and political unrest," she said. "But that can be inspiring because you see how much art can thrive in these moments of crisis and give us beauty despite what we're going through, despite the darkness."