Published October 29, 2020 by Tom Porter
Visiting Fellow Tom Ricks's Book Examines How Founding Fathers Were Influenced by Classical Thinkers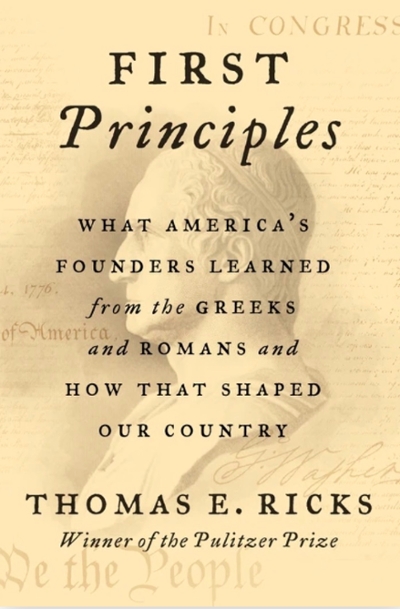 The book takes a new look at the Founding Fathers, examining how their educations were influenced in particular by the work of Greek and Roman philosophers. Ricks, who, as a prize-winning journalist, wrote about military affairs for The Wall Street Journal and The Washington Post, then shows how those influences shaped the ideals of the newly found United States.
Ricks said he got the idea for the book the morning after the 2016 presidential election. According to a press release from HarperCollins, Ricks awoke with a few questions on his mind: What kind of nation did we now have? Is it what was designed or intended by the nation's founders? Trying to get as close to the source as he could, Ricks decided to go back and read the philosophy and literature that shaped the founders' thinking and the letters they wrote to each other debating these crucial works—among them the Iliad, Plutarch's Lives, and the works of Xenophon, Epicurus, Aristotle, Cato, and Cicero. While much attention has been paid to the influence of English political philosophers closer to their own era, like John Locke, Ricks said the founders were far more immersed in the literature of the ancient world.
The book explains the different ways in which the first four American presidents acquired their classical knowledge and how each of their experiences played an important role in the formation of the United States. Although a work of intellectual history, First Principles is described as a book that is essential to our understanding of how America became what it is today.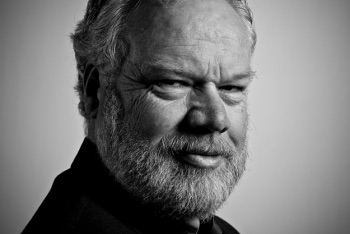 "It's been a great experience researching a book at Bowdoin," said Ricks, "as you can tell from the dozen 'Bowdoinites' listed in my book's acknowledgements, ranging from faculty members to librarians to administrators." Ricks said he took full advantage of the academic expertise on hand during his time at the College. "It was a pleasure and enormously helpful to be able, for example, to sit down with Professor Meghan Roberts to ask her about the differences between the Enlightenment in Scotland, England, and France; or to ask Professor Matthew Stuart about a puzzling aspect of the thinking of the eighteenth-century Scottish philosopher David Hume.
Praise for First Principles

"Ricks knocks it out of the park with this jewel of a book. On every page I learned something new. Read it every night if you want to restore your faith in our country."

— James Mattis, General, U.S. Marines (ret.) & 26th Secretary of Defense

"Ricks knows his subject well, and, equally important, he writes about it lucidly."

— Gordon Wood, University Professor at Brown University, and author of The Radicalism of the American Revolution and Empire of Liberty: A History of the Early Republic