Published October 07, 2020 by Rebecca Goldfine
Online Teaching: The Epics of South and Southeast Asia
Students in Christine Marrewa-Karwoski's Asian studies and religion class Epics Across Oceans are studying two beloved age-old tales this semester. But they're not just reading them—they're capitalizing on the online nature of the course to explore the ancient works in the more modern forms of graphic novels, podcasts, and TV series.
The Ramayana and the Mahabharat in print form are hefty tomes filled with kings, epic battles, monkey warriors, demons, heroes, and villains—and lots of tragedy, poignancy, valor, and plot twists. Some have compared them to the HBO medieval fantasy series Game of Thrones, but with even more drama.
When Marrewa-Karwoski taught her Epics Across Oceans class in the past, she stuck mostly with the bound volumes of the stories. But this semester, she decided that teaching online presented an opportunity to leap beyond print. 
"This semester, I am not as textually based as I would usually be," she said. Online teaching "has forced me to go outside the box. I wanted to make the class a lot more media savvy, and to bring in a lot of different points of view from people all over the place."
The Ramayana and the Mahabharat date back to around 400 BCE, according to scholars. Both are long, but the Mahabharat in particular is ten times the length of the Odyssey and the Iliad combined. It's been said that "everything can be found within the Mahabharat," Marrewa-Karwoski told her class.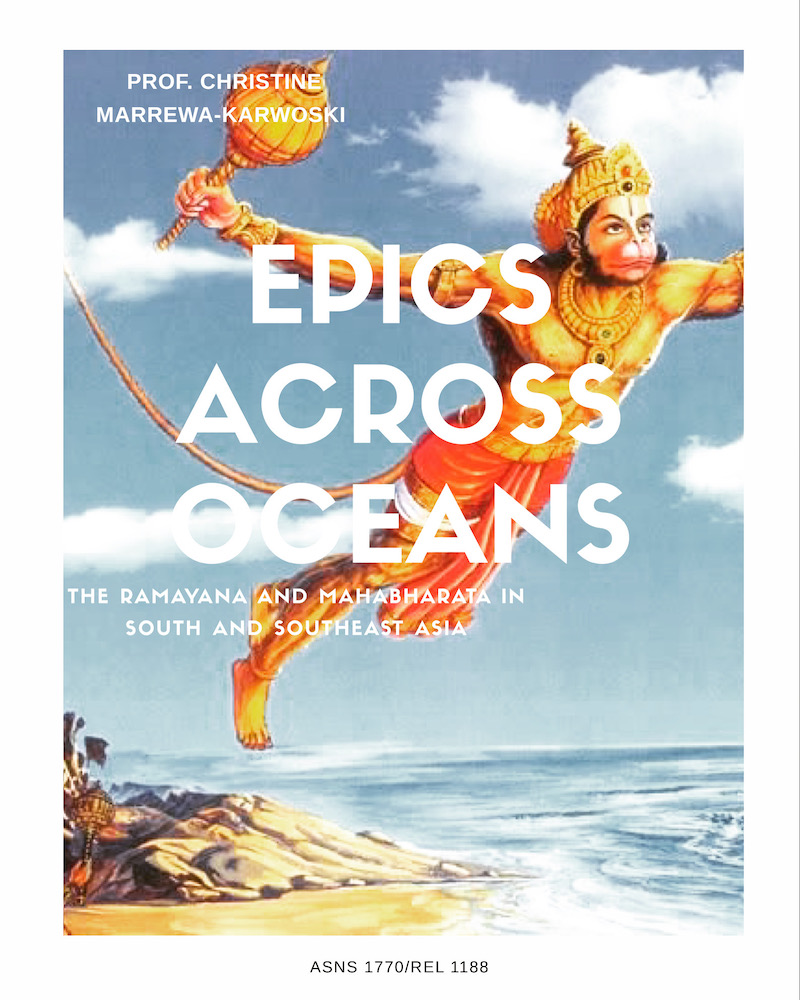 Over the centuries, the long Sanskrit poems have been passed down by storytellers who have retold in their own way the events of Prince Rama, his wife Sita, the god Krishna, and so many other figures. 
Though they originated in India, the two epics have spread widely, becoming "an intrinsic part of almost every area of the vast region of South and Southeast Asia," Marrewa-Karwoski said. They are regarded not just as sacred stories but historical ones as well, and they have become imbued with political, social, and religious significance. "Students will learn how these epics are continuing to affect politics and the world today," she noted.
In more contemporary times, artists and writers have retold the epics in the forms of graphic novels, podcasts, television series, and puppet shows—reimagining and reinterpreting them for today's world and for younger generations.
The class's engagement with different media, and her own interest in epics, originally prompted Angelina Joyce '22 to enroll in the class. "So far we have watched videos, read newspaper articles, read longer novel-like texts, explored journals, and even read a comic book," she noted.
"The variety of ways that Professor Marrewa has us looking into these epics is both reflective of their ancient nature and their relation to modern issues such as the caste system and territorial debates in India," Joyce said. "The way that Professor Marrewa uses modern culture and media to explore ancient texts and stories is the most compelling aspect for me, and I would recommend anyone take a class with her in the future." —Angelina Joyce '22
Marrewa started the class by assigning graphic novels, "to give students an idea of how visuals come in when telling these stories"—specifically the Amar Chitra Katha comics by Anant Pai—"and what these different depictions show us about how people today are learning these stories, and how kids today are learning these stories through comic books," Marrewa-Karwoski said.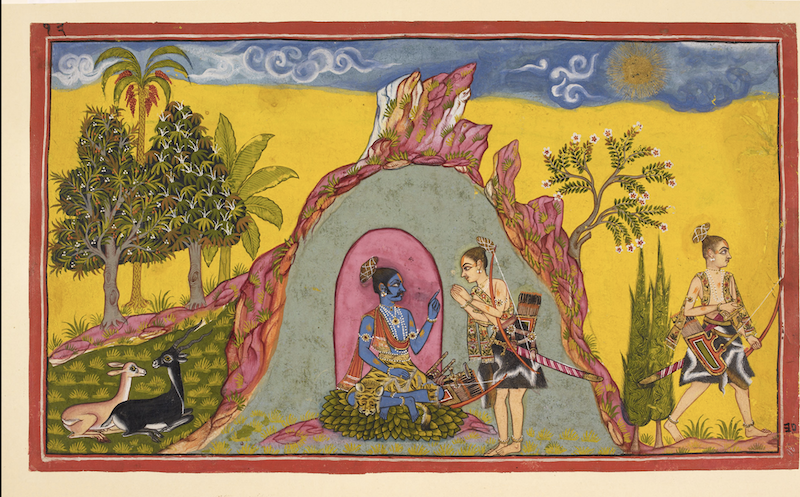 She is also taking advantage of the growing number of digitized resources available to the public, as libraries and museums around the world create online versions of their holdings. For instance, she's asking students to visit the British Library to compare a 1970s comic version of Ramayana to a seventeenth-century manuscript created for a Hindu king. 
Additionally, the class will be listening to a weekly podcast by Arti Dhand, an associate professor and religion scholar at the University of Toronto. Dhand is an expert on the text, and she retells Mahabharat in her own words in a relatable manner, according to Marrewa-Karwoski.
"This is how you hear the orality of it," Marrewa-Karwoski said. "But she puts it together in such a fantastic manner. As she would say, 'this podcast is not the way your grandmother would tell it to you.'" 
Not diverting from her goal of presenting students with a diversity of media to engage with this semester, Marrewa-Karwoski is also asking them to produce a few untraditional digital assignments themselves.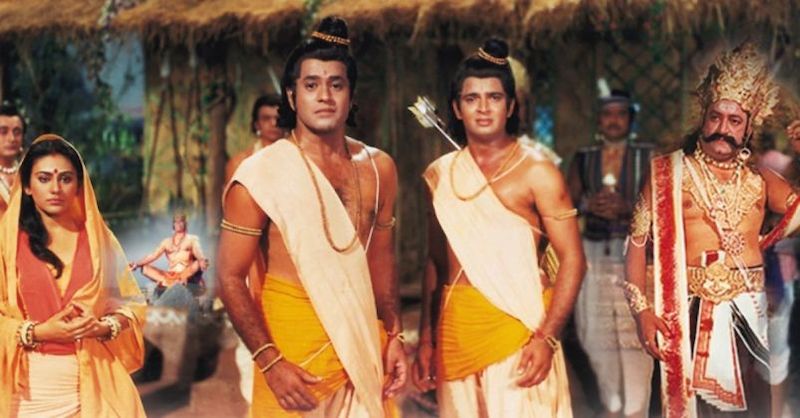 One assignment asks them to pair up with a classmate to create a rap battle between two characters in the Ramayana, and to hand in both a script and a recording of their performance. "This emphasizes performance and orality, which are huge parts of the Ramayana tradition," Marrewa-Karwoski said. 
For the final, students have an option to either create their own version of an anecdote in one of the two epics or to write a more traditional analyis on a theme of their choice, such as women, caste, and appropriation or biases in narration. Their retelling can be in the form of a story, poem, podcast, song, graphic novel, or something else entirely.
"I like to employ a variety of different media, videos, dances, and songs in my classes, because I think it really helps people commit the information to memory," Marrewa-Karwoski said. "It makes it more of a lived experience."