Published October 26, 2020 by Rebecca Goldfine
Celebrating Student Research
The annual President's Summer Research Symposium—which showcases student's academic projects in the arts, humanities, natural sciences, social sciences, and community service—
was held online this year
.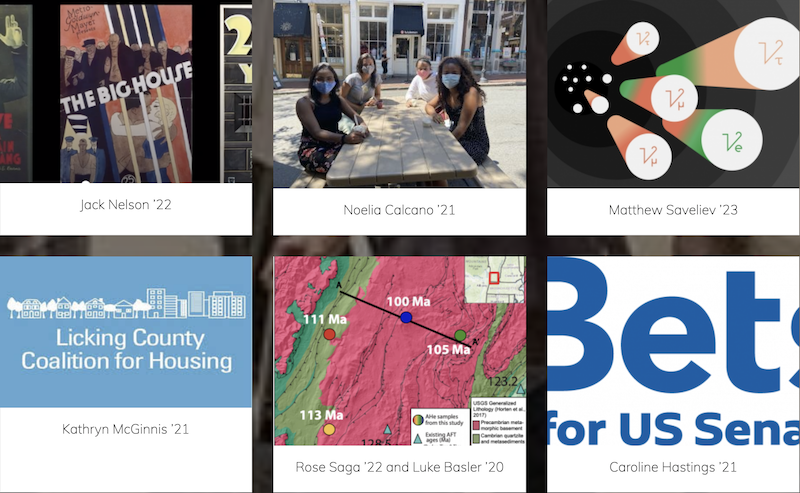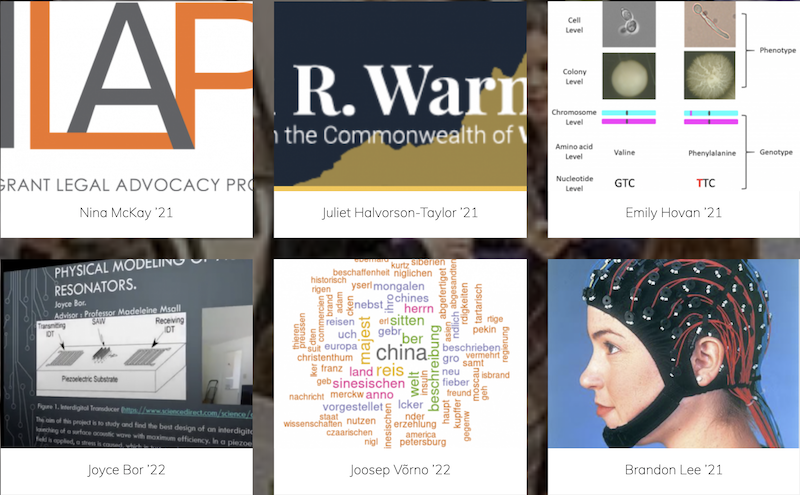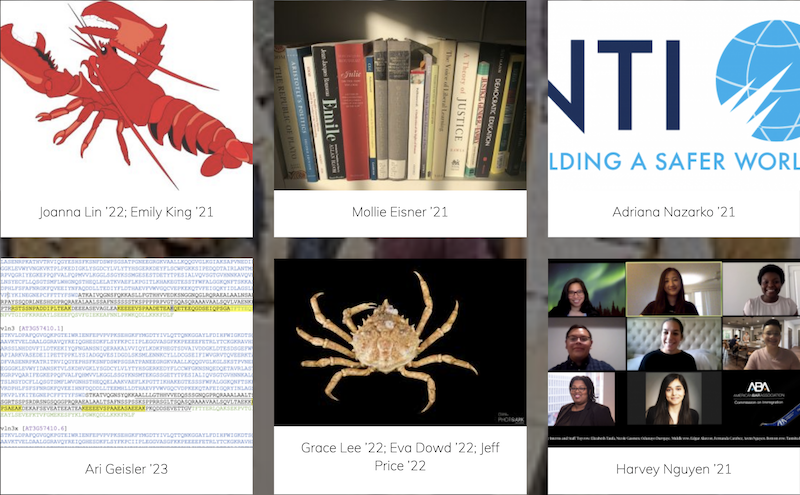 The symposium always takes place during Family Weekend, allowing relatives and friends to get a window into the independent work that many students pursue at Bowdoin. This year, due to the pandemic, the symposium had to adhere to social distancing and public health protocols.
"In other years, you would be able to walk around Morrell Gym and talk to students about their work," President Clayton Rose said in his prerecorded welcome to the symposium. "This year I encourage you to walk around this website 'room,' so that you can read about their contributions to ongoing research" on subjects like lobster hearts, milkweed nectar, and bacteria and chemical compounds used in important and long-standing faculty work, he added. 
Despite the pandemic, approximately 150 students engaged in faculty-mentored research this summer—the majority of it done virtually.
The symposium website features a few of those projects, including student projects addressing climate change, voting data, self-made digital musical devices, and the relationship between virtue and a republic's propensity for violence. 
"The variety of projects displayed here illustrates both the tremendous breadth of work here at Bowdoin, and its depth," Rose said. "This is serious work that contributes to creating knowledge, and it gives us great pride to see it collected in one spot like this."