Published September 07, 2020 by Rebecca Goldfine
Sailing Team Acts to Diversify a Historically White and Exclusive Sport
Following a summer when the nation once again takes stock of entrenched racism, Preston Anderson '22 is making positive changes where he can—in his sport of sailing.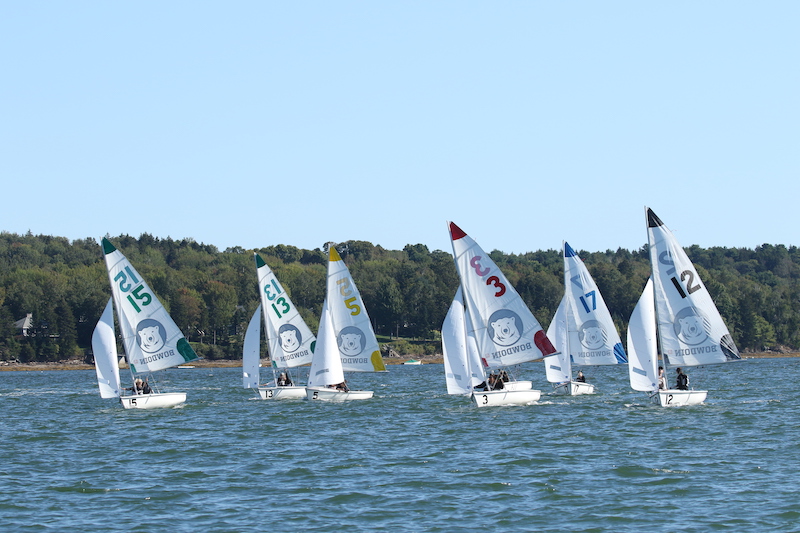 Growing up as an avid sailer in Illinois, Anderson did not see many other people of color in the sport. So this summer, he seized on the momentum following the death of George Floyd and the widespread call for social justice by the Black Lives Matter movement to begin addressing sailing's stark problems with race.
"I want to find ways to promote change within sailing, since this is a sport that I love," he said in a recent Zoom meeting. "It is always something I wanted to do but I did not know how. Now seeing this start being fulfilled is really cool for me. And being one of the leaders brings me joy."
Anderson first turned his attention to NEISA, the New England Inter-collegiate Sailing Association, which includes thirty-nine varsity and club teams. He was elected to its executive board last winter.
He reached out to sailors throughout the conference—from Bowdoin and other schools—to ask if they wanted to help his efforts. That initial group, which included teammates Julia Adams '21, Jonathan Chance '23, and alumna Nora Cullen '18, drafted a "call to action" document.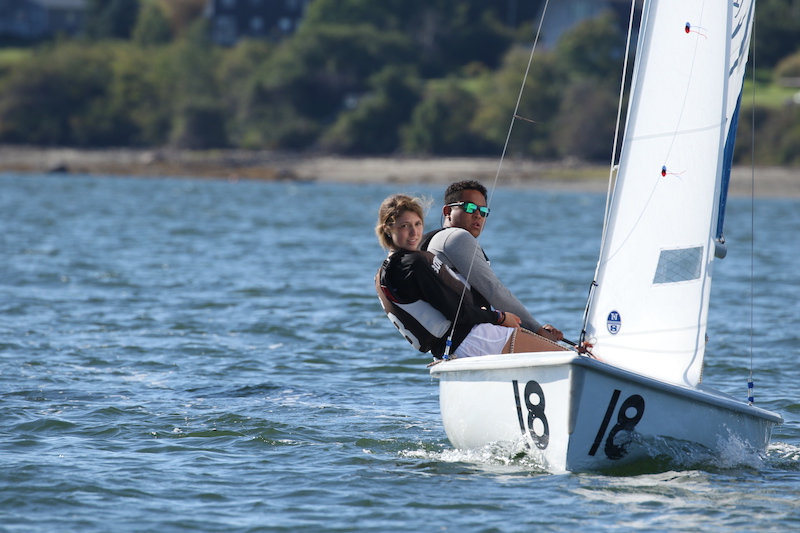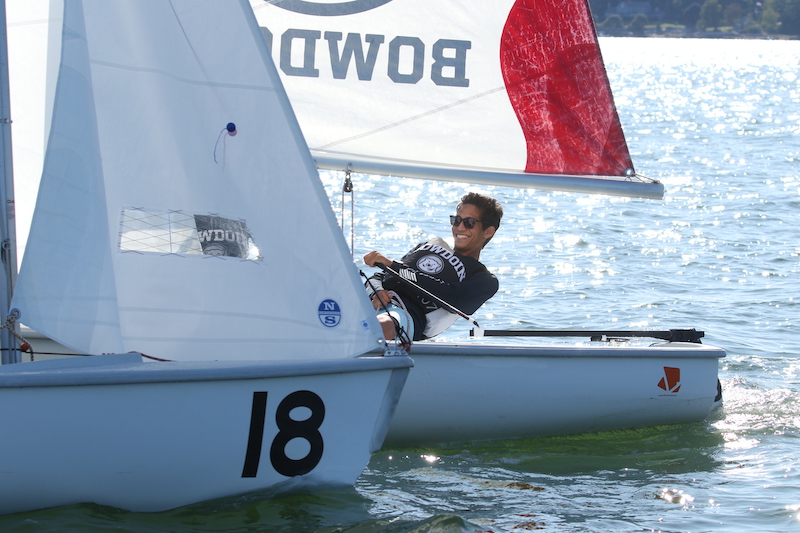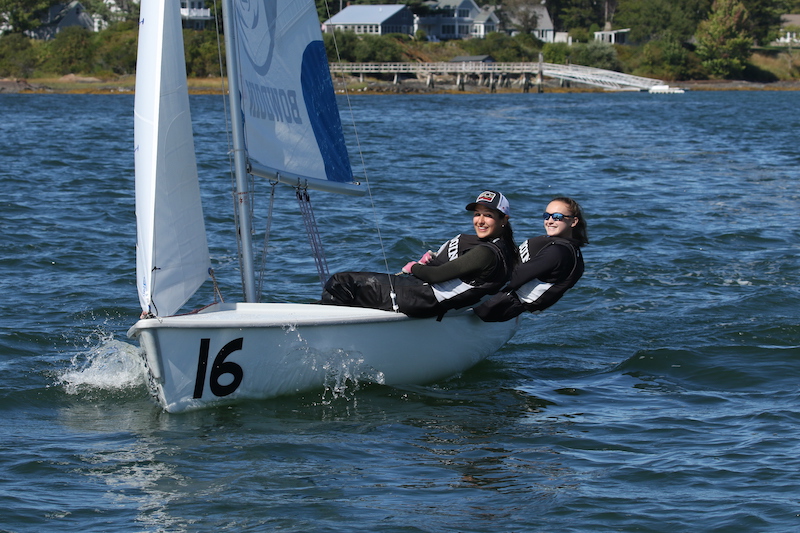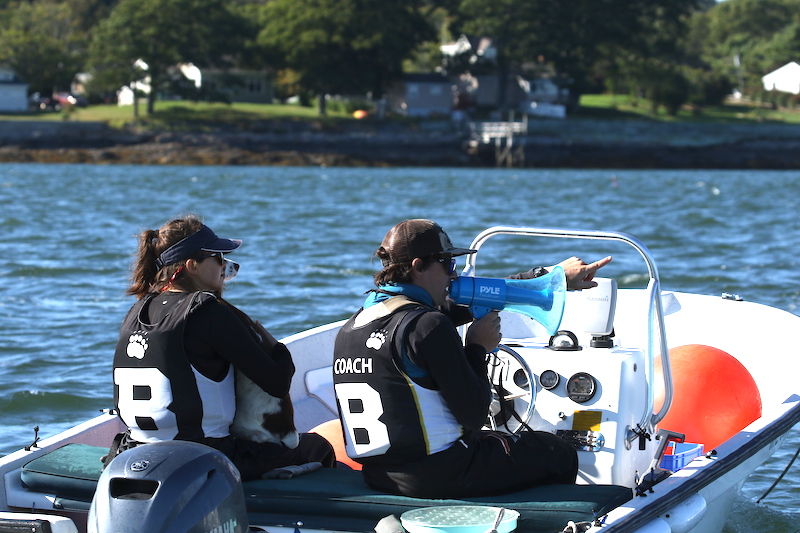 In response to this document, NEISA in June established a permanent committee—The Inclusivity, Diversity and Equity Committee (TIDE)—and named Anderson undergraduate chair. Bowdoin head sailing coach Frank Pizzo is the varsity coach representative.
In July, NEISA adopted the committee's proposed bylaws, including mandated diversity and inclusion training for all its members. 
Pizzo said the "impressive" group of students and alumni has accomplished a lot in a short time. "A lot of Preston's peers were anxious to be involved and do good things, like he was," he said. With many students stuck at home during the pandemic, it is easy to feel helpless, he added. "And I think this is a good way to channel their energies in a positive direction."
But changing the world of sailing, long perceived as the bastion of a white upperclass with coastal homes and members-only yacht clubs—an image that makes the sport feel inaccessible to many—will take a lot of hard work. To continue making progress, students throughout the New England sailing circuit have volunteered to serve on three subcommittees to address recruitment, community outreach, and education. 
Chance is heading the education committee, which is creating the new diversity training for NEISA sailing teams. He said the program will be ready for implementation by next spring or fall.
He's motivated to do this work, he said, to share the sport he loves with more people. "I fell in love with sailing early on in my life and was able to grow up with it, which has been a big privilege. I want to remove barriers that prohibit people from joining—at the junior, high school, or college level—so more people can benefit from the opportunities sailing affords."
The school outreach committee is headed by Adams. After having many conversations about race and diversity at Bowdoin and on the sailing team, she said she relished the chance to do something concrete. "We realized we can't just be having conversations any more," she said. "We have to take action to change the nature of the sport."
Her subcommittee will be proposing recommendations for sailing teams to make connections with broader demographics in their communities—through school and local sailing programs, for example. It will also recommend ways college sailing programs can cultivate a welcoming team culture that both attract and retains walk-ons or recruits.
In addition to working with NEISA, Anderson has been helping the national sailing conference ISA (Inter-collegiate Sailing Association) address diversity. ICSA is headed by Bowdoin assistant sailing coach Cori Radtke, and Cullen sits on its leadership board.
With the input of these three, ICSA is considering requiring a diversity and inclusion education program for sailing teams across the country, as well as developing a "Sailors of Color Coalition, similar to the Bowdoin Athletes of Color Coalition, and adapting that framework for groups like LGBTQ+ and potentially disabled/para-sailors," Anderson said. 
Pizzo said he sees similarities between sailing's attempts to open up to people of color today, to when it first began encouraging women to join the sport. "In a lot of ways, the women's part of the sport is more robust and where the growth is happening," he said.
"I think for sailing to stay relevant for colleges, our teams have to reflect the makeup of campuses, and a lot of that comes from changing cultures so that they are not just white spaces, and everyone can be their best selves in those spaces."