Published September 16, 2020 by Bowdoin News
Bowdoin's Testing Protocol and Fall Semester Approach Highlighted on "The CBS Evening News"
CBS News Chief Medical Correspondent Dr. Jon LaPook interviewed President Clayton Rose and a handful of students—Emily Hovan '21, Alex Ontogtokh '21, and Graham Rutledge '21—about Bowdoin's cautious approach to the fall semester and its testing protocol.
"It's the density, the safety practices, and the testing practices that are the three legs to our stool," says President Rose in the piece.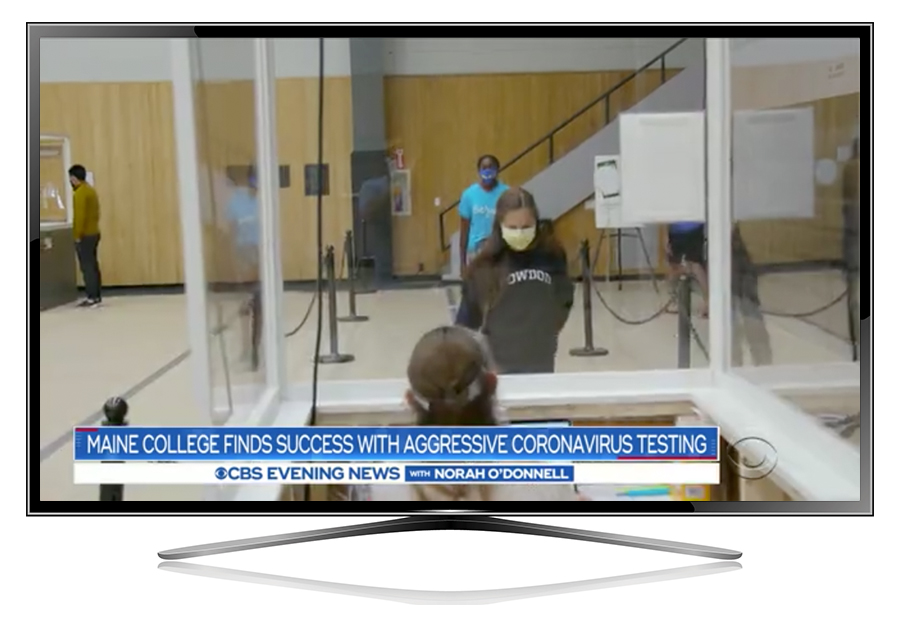 CBS News Chief Medical Correspondent Jon LaPook (left) interviews Bowdoin College President Clayton Rose under one of many tents erected on the quad to help facilitate physically distant learning.