Published August 26, 2020 by Rebecca Goldfine
Legal Internship: Justis Dixon '23 Helps Protect Children from Abuse
In his second summer interning for Child Justice, Inc., in Silver Spring, Maryland, Justis Dixon '23 has observed the corrosive impact of the pandemic on some families.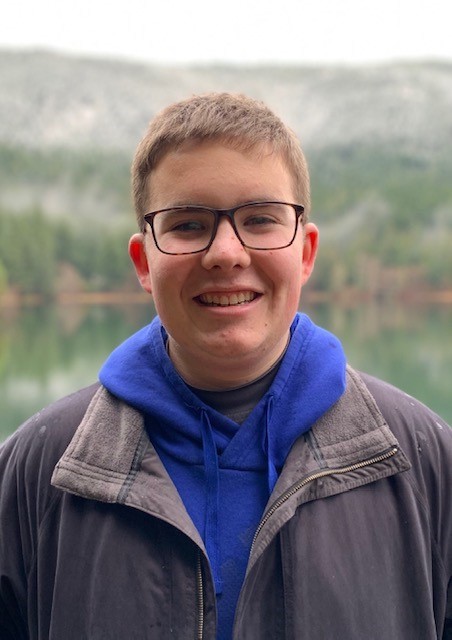 Child Justice, Inc., a nonprofit funded with state grants and individual donations, offers pro bono legal assistance to families to ensure children are safe from neglect, abuse, or domestic violence and that they are in the custody of a trusted parent or guardian. 
"I have seen how cases can advance, and how a situation that was very dire twelve months ago now has kids thriving with protective parents," Dixon said.
The rising sophomore was initially drawn to the legal internship because of his general interest in law. "I didn't start by being committed to family law, but I have become more passionate about this work," he said. "Especially after interacting directly with survivors and seeing how, over the course of a year, our organization can benefit people's lives, people with no other avenue to turn to."
Dixon had been planning to use his Bowdoin Faculty Scholars award to support him this summer, but Child Justice was able to pay him a stipend after receiving a federal loan through the Paycheck Protection Program.
Because it is his second year with the agency, Dixon's responsibilities increased, and he assisted lawyers more directly. This summer, he spent much of his time laying the groundwork for a case with a family engaged in a dispute around social distancing.
The current pandemic has opened new frontiers in family law, Dixon said, with more parents concerned that former partners could be endangering their children by not practicing safe behaviors to avoid becoming infected with the novel coronavirus.
"There's no legal precedent for this," Dixon said. The case he's been working on, he added, could be "a trailblazer." 
In the coming semester, as Dixon takes his Bowdoin classes remotely, he plans to continue working for Child Justice for a few hours a week. In the coming months, he anticipates the organization will need his help more than ever.
Family law had already suffered a deficit of lawyers before the pandemic, Dixon said. "Since the pandemic began, our requests for help have doubled," he continued. "In the next few years people expect family law needs to rocket through the roof. It is an area of law that is sorely needed and often underserved, especially for lower-income clients who can't afford a $300 an hour attorney."