Published July 07, 2020 by Tom Porter
The Key to Success
With a raft of Fulbright awards and other grants, Bowdoin's German department is looking back on another stellar year for its students and recent alumni.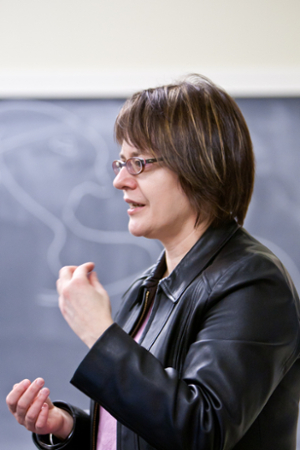 The key to its success, says department chair Birgit Tautz, lies as much with the motivated and inspired student body as it does with faculty. "Students are real cocreators of our academic community. Already in their first year, they typically meet more advanced students coming back from studying abroad, giving them a newfound motivation to apply for these grants. And when they succeed with their application, first-years often see themselves in the same place a few years down the road."Even if these magical encounters do not happen in person this year," she adds, "we are confident that the community among students at all levels remains strong and thriving. And we are committed to exploring new ways of fostering community."
Seven graduating seniors or recent graduates were offered Fulbright awards to study and teach in Germany—they were among twenty-three Bowdoin students or recent graduates to receive Fulbrights this year, enabling them to pursue research and teaching opportunities across the globe (although the start dates have been pushed back to next year because of the COVID-19 pandemic.)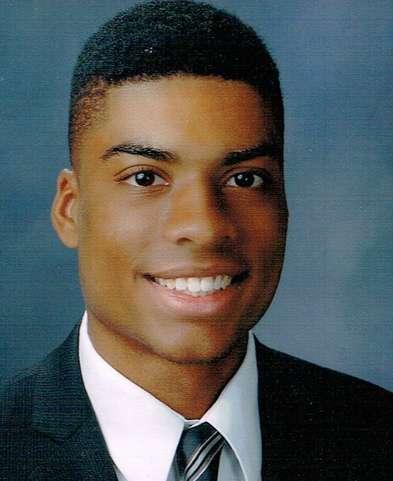 They are: Grace Bukowski-Thall '20, Emily Cohen '20, Will Parker '20, Owen Tuck '20, and Franklin Taylor '20, who achieved double honors in the spring. Apart from his Fulbright, which will see him working as an English Teaching Assistant in Germany, Taylor also secured a CBYX, (or Congress-Bundestag Youth Exchange award, to use its full name.) This prestigious fellowship combines study and an internship, says Tautz. "During the application process, Franklin was in contact with Jeremiah Lewis, Bowdoin class of 2013, who won the grant right after graduation and now works in data science for Volkswagen in Germany."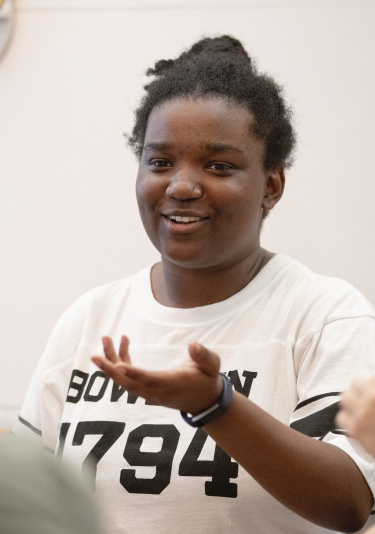 On top of the Fulbrights, Lily Poppen '22 won a DAAD Rise placement, a competitive internship funded largely by the German government (known in English as the German Academic Exchange Program.) Unfortunately, the pandemic means Poppen has been unable to pursue this opportunity over the summer. Meanwhile, German and philosophy double major Symone Marie Holloway '22 was recently made a Mellon Mays Undergraduate Fellow. This program offers two years of faculty mentorship to undergraduates from underrepresented backgrounds to help them prepare for graduate studies.
"All of this success would not be possible without the hands-on mentoring we offer students throughout the year, including the summer," says Tautz. "More often than not, these faculty-student relationships endure," she adds. "For example, I have recently been having video chats with Cait Greenwood '15, who, as a former Fulbright fellow, is preparing to apply to a master's program in Germany before eventually returning to the US to pursue a PhD in cultural studies."