Learning and Helping: A Summer Internship with Harlem Children's Zone
By Tom Porter
In the fall of 2019, Angelica Peña '22 saw a PowerPoint presentation about Harlem Children's Zone (HCZ) and got emotional. "I felt so connected to their mission and their style of education," she recalls.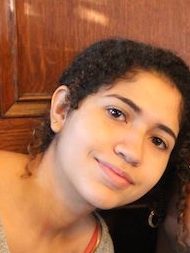 "I was already seeking ways to bring quality individualized education to all students––especially historically underprivileged students. After seeing the presentation, I realized that HCZ was already accomplishing this by providing holistic support to students from the beginning of their academic journeys as toddlers, through high school, and ultimately even college. I was also struck by HCZ's commitment to helping the wider community and ending generational poverty in the neighborhoods they work in. The people at the organization recognize that students' success must start at home and within their community." 
Peña, who is double majoring in Latin American, Caribbean, and Latinx studies, and sociology, is now more than halfway through a remote summer internship* with HCZ, which operates a network of programs now serving more than 13,000 low-income students and families in a ninety-seven-block area of Central Harlem in New York City. "Having an internship during a pandemic, especially at an organization that includes two charter schools and three community centers, is unique. It is an opportunity to watch a multifaceted organization grow and readjust and be a part of that."
Responsibilities: As an intern, Peña's responsibilities include working on various tasks under the supervision of the managing director of after-school programs and athletics. "One task has included helping research best practices for remote after-school programs and best health and safety practices," she says. She's also on various task forces tackling the reopening of her supervisor's programs, all of which is helping her develop crucial project management skills.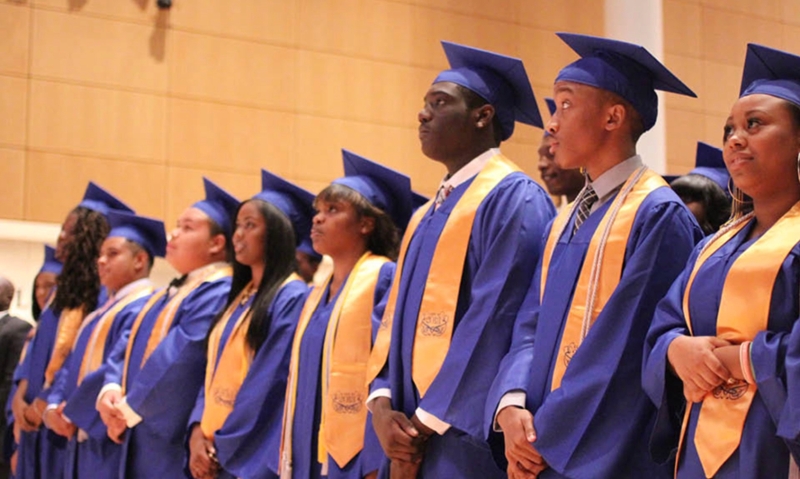 Lessons learned: "So far, I am learning how much thought, care, and work goes into making HCZ's after-school programs operate," explains Peña. "Every person devotes themselves to creating the best experience for their students." She says there are three factors that contribute to the success of the organization: the genuine intentions of the employees at every level, their ability to keep students central to the work they do, and the care that goes into making HCZ employees happy.
"I am also learning how HCZ levels the playing field for Black and brown students," she continues. "HCZ programs truly guide all students through school, providing an education that connects with the student population, implementing all the services that students need." Those services, she explains, include college counseling, support after graduation, access to social workers, and stipends (so high school students can afford to attend after-school programs without worrying about having to take a job.) "On top of all this," says Peña, "there are programs that allow students to speak about issues that are relevant to their community and to help college-bound high school seniors learn more about what it means to be a person of color at a predominantly white institution like Bowdoin."
* Angelica Peña is the recipient of a grant from the Preston Public Interest Career Fund, one of 102 awards distributed to students by Bowdoin Career Exploration and Development this year, enabling them to pursue unpaid summer internships.
Watch this inspiring speech by HCZ founder and president Geoffrey Canada '74, H'07. Canada delivered the keynote address at Bowdoin's AfAm50 celebrations in November 2019.
Published July 29, 2020