Published July 05, 2020 by Rebecca Goldfine
With Bowdoin Team, Kyle Hegarty '99 Promotes New Book on Doing Global Business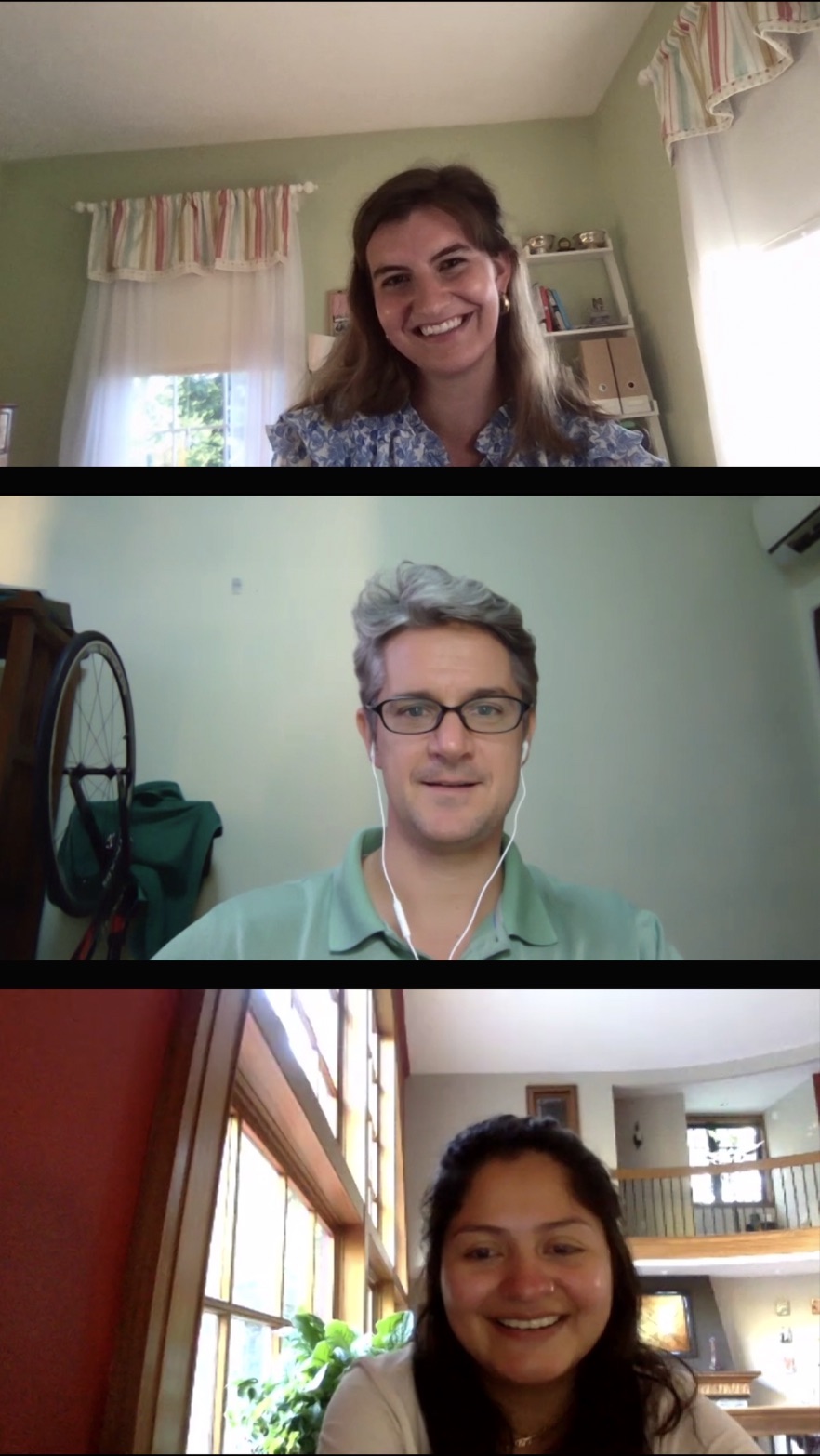 Hegarty, who lives in Singapore, said the book is aimed at people who find themselves working internationally when they didn't quite expect it.
"The title is deliberate: The Accidental Nomad," Hegarty said recently on a Zoom call. "And the reason is because so many people in the working world have found themselves in global settings, whether they set out to be there or not." These might include, for instance, companies that have just outsourced part of their operations or have recently opened an office abroad that requires remote management, he added.
The book covers terrain that Hegarty himself navigated as an entreprenuer starting out in Asia. Today he is managing director of TSL Marketing's Leadership Nomad group, based out of Singapore, which helps companies expand around the world.
"When I got here, I made a number of mistakes, in terms of trying to build a business, with misunderstandings and miscommunications that cost me money and a lot of stress. And I saw the same mistakes happening over and over," he said. "Because there was such a pattern in them...I thought this was an opportunity to tell the story in a creative way to fast-track people." 
In the book, Hegarty cites studies that examine the customs and cultural variations of doing business in other countries. "I wanted a data-driven starting point because I want to be careful about stereotyping and over-generalizing," he said. "The data exists to help us understand and become more aware of cultural differences." 
Though he wrote the book before the COVID-19 pandemic, Hegarty and his two Bowdoin assistants—Elliott Ramirez '21 and Itza Bonilla Hernandez '20—said its lessons still apply. 
"The book is relevant to what is going on right now, because it's talking about globalization, and about taking your business abroad and how to best execute that," Bonilla said. "Now that everything is online, we'll be even more global."
"The book covers topics like how to build teams remotely and how to manage people in an uncertain world," Hegarty added. "If anything, the pandemic provides an example that fits right into that framework."
After reading an ad Hegerty posted on Bowdoin's job site seeking Bowdoin students to help him with his book campaign, both Ramirez and Bonilla joined his team.
Hernandez, who has an Employment Accelerator Award from Bowdoin Career Exploration and Development, said the experience will help her apply for marketing jobs. "I love to be creative, and produce content, and learn about digital marketing," she said. "It's super useful for my resume, and I've already had job interviews where I've talked about what I'm doing." 
Ramirez said the job appealed to her because she's interested in public relations and international work. "I'm getting an opportunity to explore different types of careers, and I'm making connections and building my resume," she said.
Kyle Hegarty '99 will be joining a panel on July 15 about building careers in today's difficult job market. Joining him are Itza Bonilla '20, Elliott Ramirez '21, William Gilchrist '06, and Jessica Song '10, for a panel discussion on finding job opportunities in a recession and how to leverage a liberal arts education.