Published June 17, 2020 by Bowdoin Magazine
Strength in Education
When Zully Hatch '11 left Camden, New Jersey, in 2007 on a bus headed to Brunswick, Maine, she didn't know what to expect—what attending Bowdoin meant and what impact it would have in her life.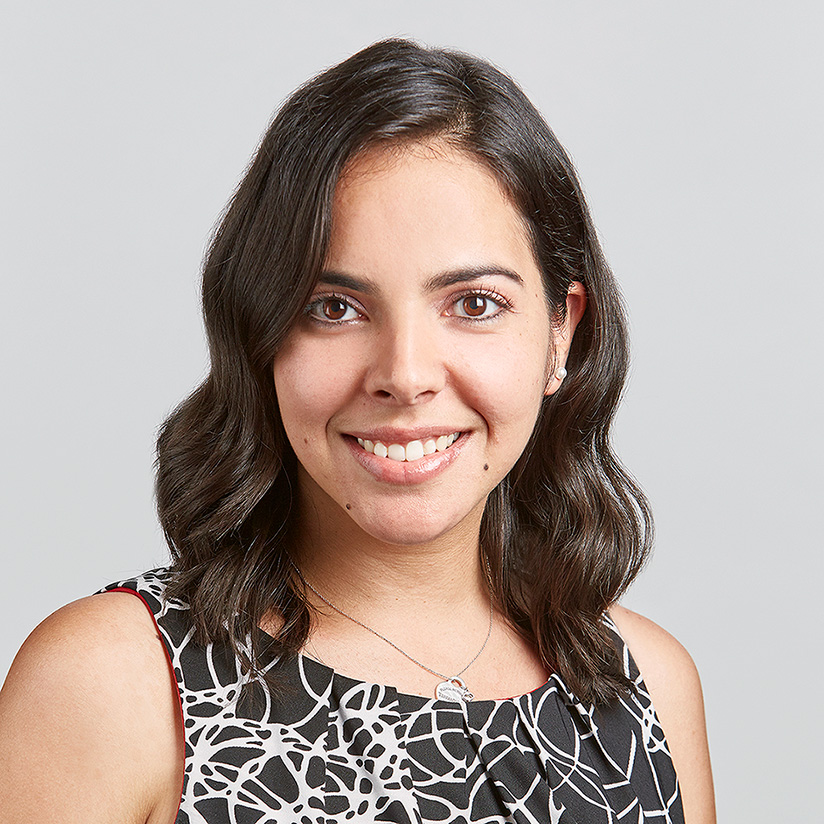 I became interested in immigration reform after a volunteer experience in high school where I taught English to recent immigrants from Latin America. As a Puerto Rican, I couldn't appreciate their adult struggle to learn English and navigate moving to the US. I remember feeling moved by their stories. I spoke Spanish growing up, so focusing on Spanish and government/legal studies seemed like a perfect combination of learning for my then-goal to become an immigration lawyer. It became a beautiful course schedule where I learned about American government with Professor Jeff Selinger and read Don Quixote with Professor John Turner.
Being involved in different activities allowed me to have diverse experiences on and off campus. I really enjoyed LASO and being a Res Life proctor in Appleton, but my favorite experience was when I volunteered for an Alternative Spring Break Trip at Safe Passage in Guatemala sophomore year. It was my first time traveling abroad, and going to Latin America was life-changing. I was able to return as a trip leader senior year, which was so special.
After graduating from Bowdoin, I wanted to give back, and so I participated in a one-year service fellowship at an all-boys charter high school in Chicago. I worked with first-year students—teaching a seminar, managing after school activities, supporting their classroom learning, and helping prepare them for the college process. I went into education, ultimately "college success," blindly and found gaps in learning and experiences that I wanted to fill so, after three years at the high school (Urban Prep Academies), I went off to the University of Chicago's School of Social Service Administration and focused on nonprofit management.
iMentor is a national college success mentoring organization that provides one-on-one mentoring to high school students. (In Chicago, where I work, iMentor focuses on eleventh- and twelfth-grade students across four schools.) Our mentors are college graduates who support seniors through their post-secondary paths and beyond. I have been at iMentor for almost four years and am the program director for our region. I wear a few different hats—stepping into leadership roles, collaborating with other regional teams, managing our twelfth-grade team of program managers who support their cohorts of students. I've built and help maintain a relationship with some of our school partners, and am tasked with creative and effective ways to run our program model.
Being on the Alumni Council was special to me. I loved returning to campus and interacting with current students and also continuing to learn about Bowdoin's efforts. After my first year I became chair of the diversity committee and we worked on ways to reach out to alumni of color and also how to support current students in need.
iMentor had to quickly shift to working entirely from home because of COVID-19. When Chicago Public Schools closed, it became a race to contact our students and find out how to support them during these times. Personally, I have an eleven-month-old and so working from home has been hard. She has become an expert contributor in Zoom meetings.
COVID-19 hit home even more personally when my husband's Aunt Rhoda and a family friend both passed away from the virus. We couldn't say our goodbyes and grieve in the traditional ways. That was hard for our family.
If I had to sum up my Bowdoin experience, four of my most formative years, in just one word, I'd say, "Wow."
The advice I would give to an incoming Bowdoin student is that there will be good times and there will be hard times. At the end of it all, it is worth it.
In 2007 when I left Camden, New Jersey, on a bus headed to Brunswick, Maine, I didn't know what to expect—what attending Bowdoin meant and what impact it would have in my life.
Today I am grateful for my Bowdoin experience and education, and certainly to be able to share a little bit with the Bowdoin community. Go U Bears!
---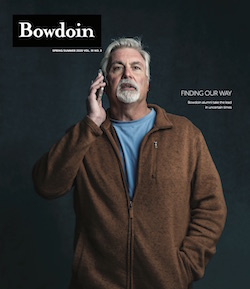 This story first appeared in the Spring/Summer 2020 issue of Bowdoin Magazine. Manage your subscription and see other stories from the magazine on the Bowdoin Magazine website.