Published June 15, 2020 by Tom Porter
Penn State's Joy Giguere '03 Shares Her Thoughts on "Commemorative Culture"
Joy Giguere '03's path to Pennsylvania State University, where she was recently granted tenure, is perhaps an unusual one for a professor of history. "While at Bowdoin, I double-majored in anthropology and music and was really interested in pursuing a career in archaeology."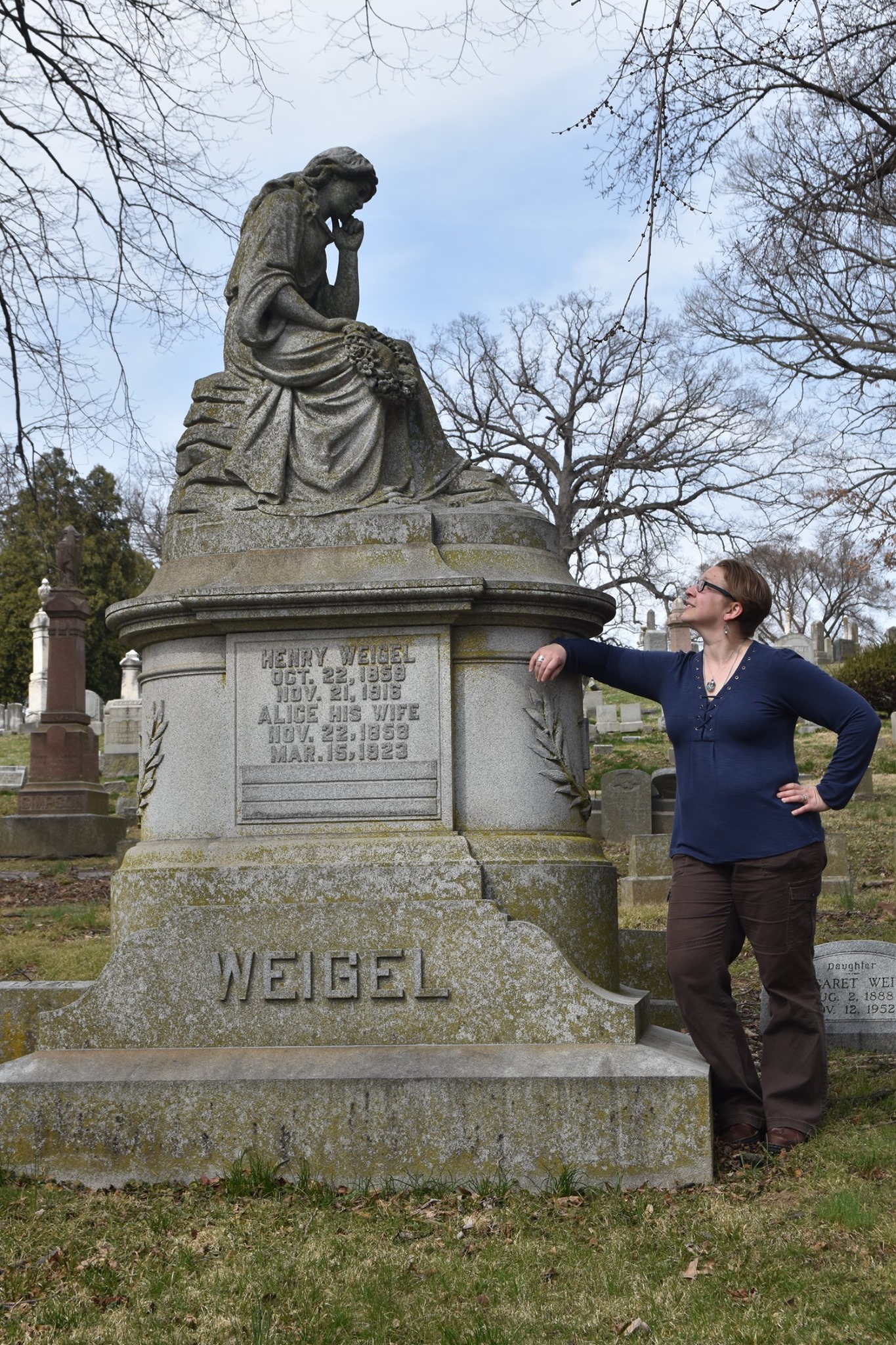 Graduate school at the University of Maine, however, fostered an interest in the study of gravestones, cemeteries, and other aspects of historical archaeology. In recent years, she explained, one of her special areas of interest has become the public commemoration of the Civil War and the erection of public monuments. "I've especially been engaged in publishing research on various Confederate monuments, including the Jefferson Davis obelisk in Fairview, Kentucky, the Louisville Confederate Soldiers' Monument, and the Confederate Soldiers' Monument in Greenville, South Carolina," said Giguere.
"What interests me is how communities used these cultural landscapes and monuments to create a shared memory of the war and give it meaning, and how establishing this Southern counternarrative of the Civil War has resulted in the kinds of ongoing conflicts regarding the public memory of the war that we have today," she added.
Giguere teaches American history survey courses as well as upper-division seminars on the Civil War era and the history of death and mourning, and, as such, she said, it's hard not to incorporate the Confederate monument controversies into her classes. "I tell my students that, as a general rule, history is written by the victors—except in the case of the American Civil War. Nowhere else in time and space do you see both the victors and the vanquished coming out of a massive military conflict establishing dual narratives of how to understand that conflict literally etched in stone for posterity.
"When it comes to looking at the postwar period, especially, I find that it's important to lay the groundwork for understanding Reconstruction by first getting the students to grasp postwar memorialization and memory-making activities as a barometer for the mindset of Americans—especially ex-Confederates—in the aftermath of the conflict."
It is within this context, she explained, that white Southerners used monuments to mythologize the conflict. "These objects are employed to transmit Southern ideals and interpretations of the war onto future generations. To know what motivated white Southerners to hold Decoration Day* ceremonies and erect monuments valorizing the Confederate dead helps us gain further insight on why ex-Confederates were so resistant to radical reconstruction, as well as how they could use Confederate memory to boost white supremacy post-Reconstruction and into the Jim Crow era."
Giguere said it's also useful to look at so-called faithful slave monuments. "These help us gain an insight into how white Southerners reimagined the Civil War as a conflict without slavery as the principal cause. In short," she concluded, "if we can wrap our heads around these competing narratives and counternarratives of the war, we can better grasp why our society is still so fractured in its understanding of the war and its legacy today."
*Also known as Confederate Memorial Day, this is held on June 3 to remember Confederate soldiers who died.