Published June 17, 2020 by Bowdoin Magazine
Going Above and Beyond
Bowdoin librarians get creative in the face of COVID-19.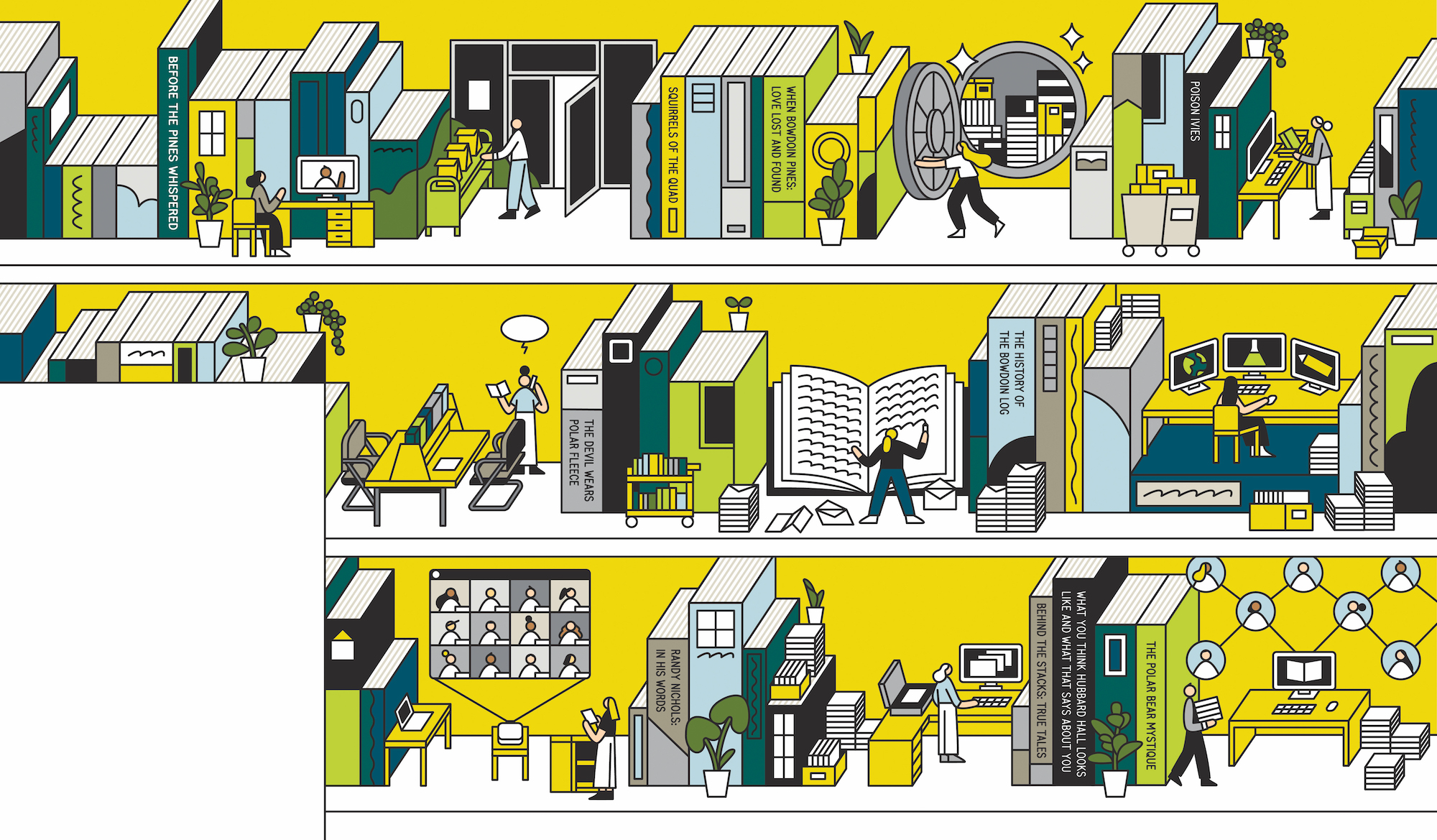 When the announcement was made over spring break that the College would be transitioning to remote learning, Library staff started planning immediately for how best they would be able to continue to support students and faculty. Existing services were reimagined, new opportunities implemented, and all aspects of the Library— research support, technical services, the digital initiatives group, collections, interlibrary loan, the media commons, circulation, and special collections—stepped up, pitched in, and pulled off some impressive feats.
Librarians, archivists, and circulation staff were available online, twelve hours a day, providing assistance via email, chat, video conferencing, or phone. 
Left something behind in a study carrel? The circulation department tracked it down! Materials were pulled daily and made ready for "takeout" at Hawthorne-Longfellow's front door.
Research librarians joined classes—synchronously and asynchronously— to teach sessions on conducting research and assist students and faculty more directly.
Special Collections & Archives documented the College's response by saving the official COVID-19 website and related emails and setting up a community oral history and journaling project.
Purchasing of digital versions of needed materials began immediately. When digital wasn't an option, staff scanned and emailed book chapters and articles from the Library's collections.
Publishers increased open access to e-book, e-journal, and streaming content more than ever before.
The Library managed the process for eighty-five students who submitted honors projects online.
Overdue books? Not a problem. Loan periods were extended, overdue charges waived, and UPS mailing labels were provided to students so they could easily ship books to campus.
Bowdoin was among more than 150 libraries nationwide that formed a group to pool resources in support of the massive transition to online learning and teaching.
For more about the Library, visit library.bowdoin.edu.
---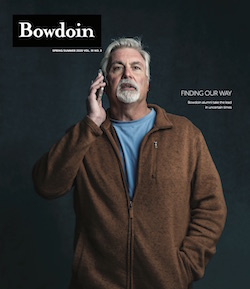 This story first appeared in the Spring/Summer 2020 issue of Bowdoin Magazine. Manage your subscription and see other stories from the magazine on the Bowdoin Magazine website.