Published June 03, 2020 by Tom Porter
Essay Honors Add to Russian Department's Record Achievements
Four Bowdoin students have distinguished themselves in a prestigious Russian language essay contest during the spring semester. This is the best performance yet from Bowdoin, said Associate Professor of Russian Alyssa Gillespie, and one that puts the College ahead of its peers.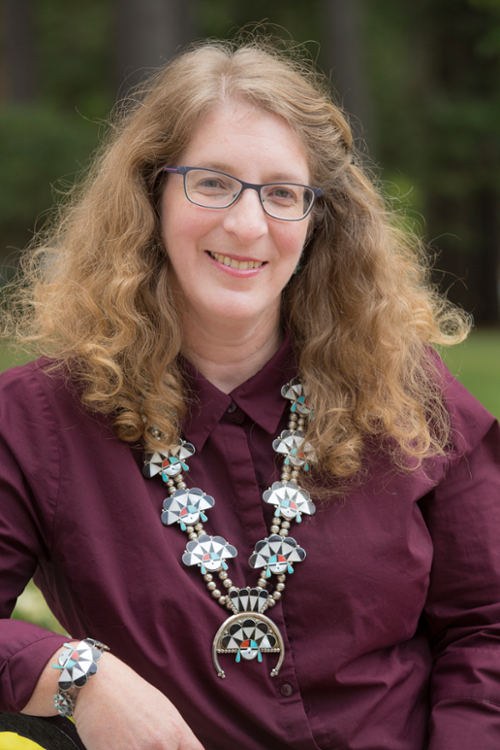 "The National Post-Secondary Russian Essay Contest this year had 1,261 essays submitted from fifty-six universities, colleges, and institutions across the nation," she explained. "Three judges in Russia read each essay and independently ranked them. This year's essay topic was 'Who or what changed your life?'" (In Russian: Кто изменил или что изменило вашу жизнь?).
Boris Ardemasov '23 clinched the gold this year in the heritage speaker, level three category, meaning he was born into a Russian-speaking family but received most of his education in English. He chose to write about the way that his immigration to the US at the age of nine has both widened his cultural horizons and made him painfully aware of the fact that most Americans have only a superficial knowledge of Russia, based on political events alone, rather than on a deeper understanding of the richness of Russian culture and of Russians as individuals with a shared humanity.
The other winners from Bowdoin were:
Jacob Baltaytis '21, who received an honorable mention in the heritage speaker, level two category, which means that, while born into a Russian-speaking family like Ardemasov, he never attended school in a Russian-speaking country;
"These results put our department on the map as one of the most outstanding Russian programs at any liberal arts college in the US."
Professor Alyssa Gillespie. Chair, Russian department.
Augustus Gilchrist '20, who won a silver medal as a non-heritage speaker, level four (the most advanced category for students learning Russian as a foreign language). Gilchrist also picked up a silver medal in the spring 2017 contest; and
Liam McNett '23, who gained an honorable mention in the non-heritage speaker, level one category during his very first year of Russian language study.
"I actually had no intention of studying Russian initially," he said, "but, after sitting across from Professor Gillespie at an event for admitted students and hearing her articulate her love for the subject as well as the benefits of learning Russian, I was convinced!" Since then, said McNett, he has fallen in love with Russia's rich language, culture, and literature. "I also enjoy the tight-knit, supportive community that is the Bowdoin Russian department, which makes it all the more worthwhile," he added. 
"These results are outstanding," said Gillespie. "They put our department on the map as one of the most outstanding Russian programs at any liberal arts college in the US, despite its small size. The wide range of students who were recognized in the contest this year also illustrates that we serve all kinds of Russian learners well, including both those who grew up speaking 'kitchen Russian' at home but lacked experience in reading and writing the language and using it for intellectually sophisticated purposes, and those who have pursued Russian as a foreign language at Bowdoin at all proficiency levels, starting with zero knowledge and working up to the highest linguistic and cultural mastery."
These successes were not the only achievements of Bowdoin Russian students this year: Two recently graduated Russian majors have accomplished impressive achievements in their research. Artur Kalandarov '20 received first prize in a national research competition for the first chapter of his honors thesis, which compares the US and Soviet experiences in Afghanistan, while Laura Howells '20 published her summer research on Russian civil society, conducted jointly with her faculty advisor at The George Washington University, in a scholarly journal. Read more.
On top of her research success, Howells, along with classmate and silver medal winner Augustus Gilchrist (see above), earned a prestigious Fulbright fellowship to study and work in Russian-speaking countries during the coming academic year. Howells's project on Estonian cyber security was the single proposal awarded a prestigious study/research Fulbright grant to Estonia this year, in a competition that was also open to masters- and doctoral-level researchers. Read more.
A number of Bowdoin alumni are also flourishing in the Russian studies field, said Gillespie. They include Stephen Pastoriza '19, who just had an article based on his honors thesis accepted for publication: "Images of Women in the Works of Ivan Turgenev" will appear this summer in The UC Undergraduate Journal of Slavic and East/Central European Studies, vol. 13 (2020–21).
Three other Bowdoin Russian alumni have recently finished graduate degrees and achieved professional success. Melanie Tsang '13, who completed a master of international affairs degree at Columbia University's School of International and Public Affairs and interned at the US Department of the Treasury in the Office of Europe and Eurasia, is now employed as an analyst at the Health and Human Services Office of the Inspector General in New York City. Joey Kellner '09, who finished his PhD in Russian history at Berkeley, has just accepted a tenure-track appointment in the history department at the University of Georgia–Athens.
Additionally, Mira Nikolova '13, who received her PhD in Slavic studies from Brown University this May, is returning to Bowdoin. "Mira's coming back to teach as visiting lecturer in our department this coming year, which I'm very excited about," said Gillespie. "Her deep understanding of the Bowdoin community ethos will serve her well in working with our students in these uncertain times, and she will also serve as a living example of the exciting pathways that a commitment to studying Russian language and culture might open up for them, too, in the future."