Published June 08, 2020 by Rebecca Goldfine
A Crowd-Sourced Response to Combatting Structural Racism and Injustice
It will take a lot of work to uproot entrenched racism in this country. But we can start by learning more. In the aftermath of the killing of George Floyd by police, Bowdoin is offering 
an anti-racism resources page
with information provided by students, staff, and faculty.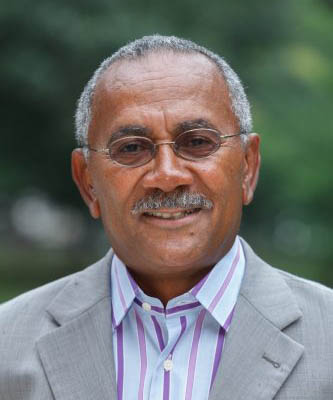 The resources page, Understanding Structural Racism and Its Effects, contains links to readings, articles, books, podcasts, and videos recommended by members of the Bowdoin community. Additionally, alumni have submitted information on protestors' rights, how to take action, and how to protest safely.
President Clayton Rose has invited any member of Bowdoin to both contribute to the page and make a commitment to engage with the materials. People can submit materials using the form on the page.  
Michael Reed, senior vice president for inclusion and diversity, developed the resource. "Many of you have written with questions about how to get involved and how to combat structural racism and injustice. Others have inquired about forms of activism and how to stay engaged," Reed said in his announcement of the public website. 
"Critical work lies ahead for all of us to understand institutional racism and the inequalities, injustices, and harm it creates, and the imperatives of anti-racism and white allyship. This is a long-term effort that will involve every area at the College," he continued.
Additionally, the College will continue to offer programming "to provide solidarity and provide opportunities for expression." It recently held a Zoom forum for black males and another for students of color. On Tuesday, June 9, administrators are offering a Zoom forum for white student allies.