Published May 14, 2020 by Bowdoin News
Trustees Elect Six New Members, Reelect Eight, and Recognize Dedicated Service
The Bowdoin College Board of Trustees elected six new members to their ranks, reelected eight members of the board, and recognized the valued contributions to the College by members of the faculty, staff, and board of trustees during an online meeting held May 8, 2020.
The board elected Joe Adu '07, William S. Anderson '80, Katie R. Benner '99, Holly E. Maloney '07, Russell C. Crandall '94, and R. Stewart Strawbridge '98, each for a five-year term.
THE NEW TRUSTEES

Joe Adu, a member of the Class of 2007, has spent his professional career building innovative high-functioning technology teams in the public and private sectors. He is Director of Information Technology and Security at Path AI, a Boston-based digital pathology startup that uses machine learning to help better understand diseases, like cancer, and how to treat them. Adu says his work-study experience with Bowdoin's IT department, under the mentorship of former Bowdoin CIO Mitch Davis, influenced his decision to pursue a career in technology. Adu's previous work experience includes IBM Consulting, Year Up, Care.com, and Fay School. Adu majored in psychology and participated in varsity soccer and track and field. He says his Bowdoin highlights include travel to Asia with Professor Nancy Riley's sociology class, science research with Professor Rich Thompson, and winning the NESCAC 110-meter hurdles championship at Whittier Field. Adu's volunteer experience includes co-chair of the AF/AM/50 celebration, leadership positions with the Alumni Council and the Bowdoin Club of Boston, Bowdoin Career Advisory Network (BCAN) advisor, Bowdoin Regional Admissions Volunteer Organization (BRAVO) interviewer, and co-chair of his tenth reunion committee. Adu serves on the boards of the Needham Soccer Club and Needham Steps Ups. He's married to Jenny Wong Adu '07, a speech and language pathologist and active Bowdoin volunteer. They enjoy spending time with their two children, Jackson and Max. Adu's nephew, Solomon Aborbie, is a member of the Class of 2022.
William S. Anderson, a member of the Class of 1980, is executive chairman of Topa Equities, a diversified holding company and family business, and he is also founder/CEO of First Beverage Group, the Los Angeles-based private equity firm he founded in 2005. He was previously an attorney with O'Melveny & Myers and a legislative assistant to former US Senator George J. Mitchell '54, H'83. Anderson currently serves as a director of the Anderson Stewart Family Foundation and is a member of the board of advisors at UCLA's Anderson School of Management and the UCLA School of Law. His father and stepmother were philanthropists and are namesakes of the UCLA Anderson School of Management and the Anderson Pavilion at Children's Hospital Los Angeles. He also serves as chairman of the board of Experience Camps, a national nonprofit organization that provides free camps for children who have experienced the death of a parent, sibling, or primary caregiver; he formerly served as chairman of the board of the Weingart Center, one of the nation's largest facilities for the homeless. A government and English major who worked for the Bowdoin Orient, Anderson also served on the Student Executive Committee and was cocaptain of the squash team before earning his master's degree at Boston University and a law degree at UCLA. Anderson has served as a member of Bowdoin Alumni Schools Interviewing Committee (BASIC). His niece Rachel Munzig is a member of the Class of 2010.
Katie R. Benner, a member of the Class of 1999, covers the US Department of Justice as a reporter for The New York Times and was part of team that won a Pulitzer Prize for Public Service in 2018 for her reporting on workplace sexual harassment issues. Benner has also covered technology and finance, including at Fortune magazine, where she spent nearly a decade writing about markets, private equity, and hedge funds. An English major, Benner's service to the College includes her work on the Alumni Council and the Bowdoin Regional Admissions Volunteer Organization (BRAVO). She has visited campus often over the years, interviewing former White House Chief of Staff Denis McDonough in Pickard Theater and meeting on several occasions with members of the Bowdoin Orient and other student groups on campus. She has also been a guest writer for Bowdoin Magazine.
Russell C. Crandall, a member of the Class of 1994, is a professor of Latin American studies at Davidson College in North Carolina, where he has taught since 2000. At Davidson, Crandall held the John D. and Catherine T. MacArthur Professorship and has been awarded the college's two student-granted outstanding teaching awards. He has been a visiting fellow at the Center for American Progress in Washington, DC, and an adjunct professor at Johns Hopkins University's School of Advanced International Studies (SAIS). Previously, in the Obama administration, Crandall served as principal director for the Western Hemisphere at the Department of Defense and director for Andean affairs at the National Security Council (NSC) and earlier was a special assistant to the chairman of the Joint Chiefs of Staff. A government and legal studies and Latin American studies double major graduating summa cum laude and Phi Beta Kappa, Crandall was a member of the cross-country and skiing teams at Bowdoin before earning his master's degree and doctorate in international relations at Johns Hopkins. Past service to the College includes his roles as associate class agent, BASIC member, Bowdoin Career Advisory Network (BCAN) advisor, and Reunion Committee member. Crandall is the author of eight books, including the forthcoming Drugs and Thugs: The History and Future of America's War on Drugs (Yale University Press, 2020), and is a contributing editor and Latin America book reviewer at the London-based journal of international security, Survival: Global Politics & Strategy.
Holly E. Maloney, a member of the Class of 2007, was named to the Forbes "30 Under 30: Venture Capital" list in 2015 and two years later became the first female managing director in venture capital firm General Catalyst's seventeen-year history. Maloney also serves as an investor and advisor at mental health access platform SonderMind and remote sales learning platform Allego and is on the boards of business-to-business software platform Teamworks and talent-optimization company The Predictive Index. She was previously with Guidepost Growth Equity (formerly North Bridge Growth Equity), and she became the first associate at the firm to be promoted in-house to principal, a title she earned in 2013. She began her career in 2007 as an investment banking analyst with AGC Partners. An economics major at Bowdoin, Maloney was captain of the women's soccer team and also kept busy with the Business Club, Bowdoin Student Government, as student representative to the Board of Trustees, and with the Young Alumni Leadership Program (YALP). Maloney's previous service to the College has been through her work as associate class agent, as a member of the Bowdoin Business Network, and as a Bowdoin Career Advisory Network (BCAN) advisor.
Stewart Strawbridge, CFA, 
a member of the Class of 1998, is a financial analyst and a founder and managing member of the Delaware-based equity investment partnership Selkirk Partners, which has offices in Portland, Maine; New York; and New Jersey. A classics and archaeology major at Bowdoin, Strawbridge played hockey and lacrosse. He has remained connected to the College through his roles as associate class agent and as a member of the Bowdoin Career Advisory Network (BCAN); he has also served on the Bowdoin Invitational Golf Tournament, Polar Bear Athletic Fund, and the President's Visiting Committee, Reunion Committee, and the Watson Arena fundraising committee. He has hired several Bowdoin students as summer interns at Selkirk Partners.
REELECTED TRUSTEES
Trustees voted to reelect E. Sydney Asbury '03; Arthur E. Black '91; David G. Brown '79; Michele G. Cyr'76, P'12; Jeff D. Emerson '70, P'10; Joseph V. McDevitt Jr. '75; John F. McQuillan Jr. '87; and Paula M. Wardynski '79 as trustees, each for a term of five years.
EMERITUS STATUS

In recognition of their years of devoted service to the College, retiring members of the faculty, staff, and board of trustees were elected to emeritus status.
William H. Barker, who joined the faculty in the fall of 1975, was elected Isaac Henry Wing Professor of Mathematics Emeritus. By all accounts, Barker's enthusiasm for teaching math was unparalleled. His colleagues speak fondly of his energy and his generous and supportive nature with students and faculty alike.
Robert K. Greenlee, who became a member of the faculty in 1982, was elected Professor of Music Emeritus. Greenlee has brought music to Bowdoin's public events through his own composition and performance, as well as in the identification and direction of his student musicians. His teaching over four decades, and the leadership and growth he brought to the Chamber Choir leaves a true musical legacy on campus. 
Anne B. Haas, who came to the College in early 1986, was elected Art Librarian Emerita. Haas's advocacy for the Pierce Art Library for more than thirty-four years has ensured that the library's collection and access to that collection have evolved to meet the changing needs of Bowdoin students, faculty, and staff.
Susan T. Kellogg, who arrived at Bowdoin in 1988, was elected Senior Applications Programmer Emerita. Kellogg has been instrumental in shepherding the College through the advances in technology and by all accounts has done so with kindness, generosity, and loyalty.
Gregory E. Kerr '79, who has served as a trustee since 2000, was elected Trustee Emeritus. In his twenty years on the board, Kerr has served on many committees and in the role of chair of the Planned Giving subcommittee, chair of the Student Affairs committee, chair of the Academic Affairs committee, and vice chair of the board of trustees. As vice chair of the board, he gracefully guided trustees through a revision of the by-laws.
Murray Litchfield Sr., who has worked at Bowdoin for fifty-two years, was elected Senior Accounts Payable Representative Emeritus. Litchfield began working at the College as a teenager and has had two completely different careers, with twenty-two years in dining (ending as chef) before the more than thirty years he worked in accounting, bringing to both his positive attitude, sense of humor, and devotion to Bowdoin.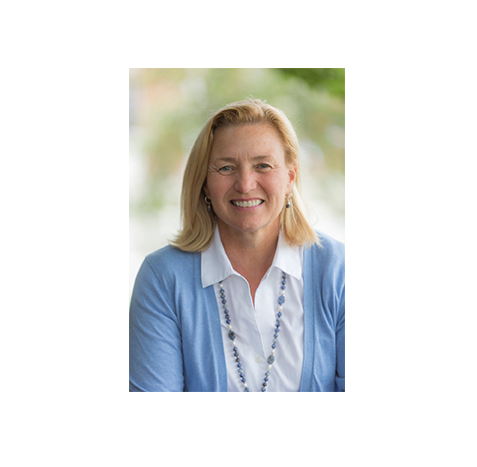 The board also officially recognized the contributions of Elizabeth F. McCormack, senior vice president and dean for academic affairs, who will leave her position on June 30, 2020. Trustees expressed profound gratitude for her devoted service, noting McCormack was thrust into the position of leading the faculty, library, museums, and all areas of academic support through a transition to remote learning for the remainder of Bowdoin's spring 2020 semester as a result of the COVID-19 pandemic, "and did so exceptionally well, with a sense of calm and a focus on the essential facets of a Bowdoin education."
Board actions regarding the election and reelection of its members, and of faculty, staff, and trustees to emeritus/emerita status are effective July 1, 2020.