Published May 20, 2020 by Tom Porter
President Rose Honors Five Exceptional Students
Each year, Bowdoin's president selects a few seniors to celebrate their achievements outside of the classroom. (Academic accomplishments are recognized at the annual Honors Day ceremony.)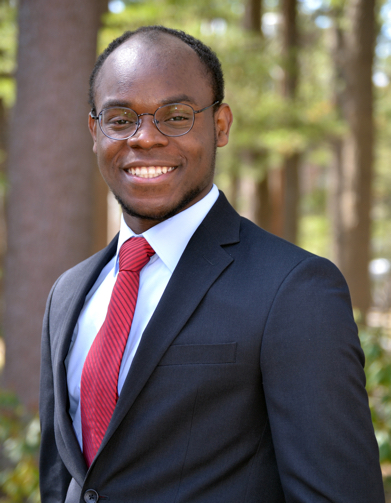 President's Award: Isaac Ntumba Kabiuka '20 and Samantha Elisa Roy '20
Inaugurated in 1997 by Bowdoin President Robert H. Edwards, the President's Award recognizes a student's exceptional personal achievements and uncommon contributions to the College. The student's actions demonstrate particular courage, imagination, and generosity of spirit; and they benefit the atmosphere, program, or general effectiveness of the College.
Isaac Kabiuka is a computer science major within a pre-med track. Originally from the Democratic Republic of Congo, he has worked on assistive navigation for blind individuals during his time at Bowdoin. Additionally, he created a project in Lewiston, Maine, designed to introduce new immigrants to technology, and he's volunteered at Mid Coast Hospital helping with the emergency service. Kabuika has also worked with a nonprofit, creating software to help connect underprivileged high school students to professionals from various sectors. He now works as a software engineer at WEX Inc. in Portland, Maine, and plans to pursue a master's degree in computer science while also continuing his nonprofit work.
"He is one of a kind!" says computer science professor Stacy Doore, who encountered Kabuika in her database design, development, and deployment class. "Isaac's commitment to using his skills to increase information access for many communities is sincere, and it drives his excitement for this work. I have enjoyed working with him both in class and remotely this semester," she adds. Her faculty colleague Sarah Harmon is equally impressed: "Isaac is friendly, ambitious, and passionate about pursuing causes he believes in. It's exciting to hear he has been recognized with a President's Award," says the assistant professor of computer science.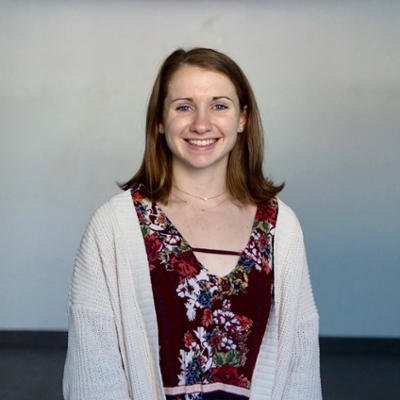 Samantha Roy is a neuroscience major, a visual arts minor, and a varsity athlete, among many other things. A native of Stafford Springs, Connecticut, she has captained the highly successful women's basketball team, twice making it to the national championships. Roy is the recipient of a McKee photography grant and a tutor with the America Counts math literacy initiative, and, as an Out Ally, she worked as an office and marketing assistant for the Office of Gender Violence Prevention and Education. Additionally, during the fall of her junior year, Roy was a speaker at a TEDx event in Massachusetts.
"When Sam initially applied to the work in the OGVPE, she emphasized the responsibility she feels as a senior and a team captain to represent the values she aspires to for her team and to be an informed and compassionate resource for her teammates," says Associate Director of Gender Violence Prevention and Education Lisa Peterson '07. "Sam takes her responsibility as a leader within her team and the campus community very seriously, and her humility helps her to be extraordinarily effective." Peterson describes Roy's passion for culture change as contagious, something that enables her to mobilize others to attend. "Sam is a leader whose curiosity, eagerness to learn, and willingness to listen will take her far."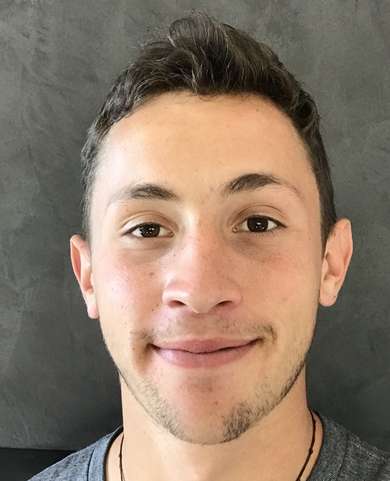 The Franklin Delano Roosevelt Cup, Benjamin Felser '22
Furnished by the Bowdoin chapter of Alpha Delta Phi Society, this cup is awarded to a non-senior whose vision, humanity, and courage most contribute to making Bowdoin a better college.
Felser is a Hispanic studies and biology double major, specializing in marine biology, ecology, and evolution. Originally from Mill Valley, California, he is deeply committed to his work as a volunteer in the mental health arena both at Bowdoin and in the wider community. He meets with middle schoolers in Bath to talk about issues related to identity, masculinity, and emotional expression. Felser is coleader of the campus group Mindfulness Over Matter, helping students learn about meditation and being mindful ("the act of noticing and feeling sensations and emotions," as he describes it.) In addition, he is also a leader at the Bowdoin Outing Club.
He was nominated for the award by Ariana Smith '21. "Benjamin is such an incredible leader," she says. "He is an active humble listener and learner in every aspect, and in all the groups he leads does his best to create an inclusive and comfortable space for people of all identities."
Research Associate in Biology and Mathematics Olaf Ellers got to know Felser during the Bowdoin Marine Science Semester. "Benjamin has an engaging and charming manner, which draws people into deep discussions of all manner of topics. I had many such good discussions with him," says Ellers. "Benjamin embodies the ideal cooperation of heart and intellect," writes German professor Andrew Hamilton. "His sharpness of thought and his personal warmth feed each other from the same source." Director of counseling services Bernie Hershberger describes Felser's presence on campus as a "gift."
The Michael F. Micciche III Award, Annie Rose '20
The Michael F. Micciche III Award is given annually to that individual who embodies the entire Bowdoin experience; who engages the College community, achieves academic excellence, and earns the respect of his or her peers and professors. This individual must plan on broadening his or her education following graduation, either through enrollment at a graduate school or through a structured travel or volunteer program.
Rose is a psychology and education coordinate major from Roslyn Heights, New York. She has explored her academic interests outside of the classroom as a research assistant in the psychology department and as a data analysis teaching assistant through the Baldwin Center for Learning and Teaching. She is also copresident of the Jewish student organization Bowdoin Hillel. Aside from this, most of Rose's time outside of the classroom has been centered around the McKeen Center for the Common Good. She has been a McKeen Fellow for Community Engagement since the beginning of her sophomore year. Rose's many achievements as a McKeen Fellow include proposing and serving as a leader of the Center's first Alternative Winter Break on Addiction and Recovery.
Bowdoin's Director of the Center for Religious and Spiritual Life Eduardo Pazos is one of Rose's nominators for the award. "Annie has been one of the most dependable, responsive, and active student leaders working with my center," he says. "You can see her on campus leading events around Jewish life, or interfaith engagement, as well as leading events with the McKeen Center for the Common Good and working with local nonprofits and even joining their boards."
"Annie is a fantastic human being," writes psychology professor Hannah Reese, another nominator. "She has worked tirelessly to support members of the Brunswick and Bowdoin communities."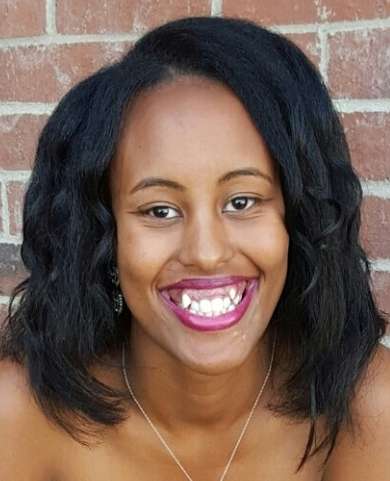 The Andrew Allison Haldane Cup, Eskedar Girmash '20
The Andrew Allison Haldane Cup, given by fellow officers in the Pacific in memory of Captain Andrew Allison Haldane, United States Marine Corps Reserves, of the Class of 1941, is awarded to a member of the senior class who has outstanding qualities of leadership and character.
An Africana studies major from Washington DC, Girmash has also been closely involved with the McKeen Center, among other things as a participant in the Bowdoin Public Service (BPS) initiative and a BPS Fellow. She credits BPS with opening her eyes to the field of policy and politics, as well as helping her see how health policy intertwines with her interests in medicine and health equity. Girmash was also for two years codirector of RISE, an annual student production telling "Untold Stories of Bowdoin Women" through a series of monologues. Girmash studied abroad in the fall semester of her junior year, taking part in a comparative public health program in India, South Africa, and Brazil.
"Eskedar came to Bowdoin with an interest in health care and a passion for issues related to immigrant rights," says Sarah Seames, director of the McKeen Center. "Through numerous community engagement experiences and an honors project, she has created a path for herself focused on public health policy, with an emphasis on access and equity. She has also left an indelible mark on Bowdoin's community by modeling leadership and commitment filled with grace and compassion." Brenda Macias '20 is among four students who nominated Girmash for the award. "Eskedar is a role model to her friends and the campus, and I don't think she sees it!" says Macias.