Published March 03, 2020 by Julius Long '20
Students Discuss Race and Athletics at Bowdoin
Athletes of color recently shared personal stories of their experiences on sports teams at Bowdoin.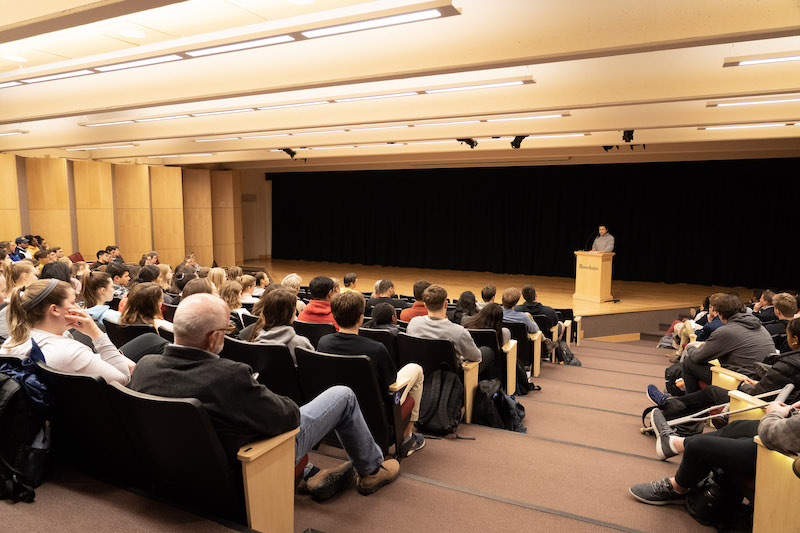 In the fourth edition of Intersections of Race in Athletics, athletes grappled with impacts of race in the athletic, academic, and social arenas at Bowdoin. The event was sponsored by the Athletes of Color Coalition and led by the group's president, Paula Petit-Molina '20, and vice presidents Kendall Rodgers '21 and Lester Jackson '21.

Intersection of Race in Athletics has served as a conduit for difficult conversations about the realities of being athletes of color at Bowdoin, which has many teams made of up mostly white students.
Petit-Molina prefaced the stories with a message to all students: "Despite some of the hardships that will be shared here tonight, you will also find a lot of hope in these stories. As you'll see, making the effort to understand and being open to these tough conversations can make a world of difference. So lean into that discomfort."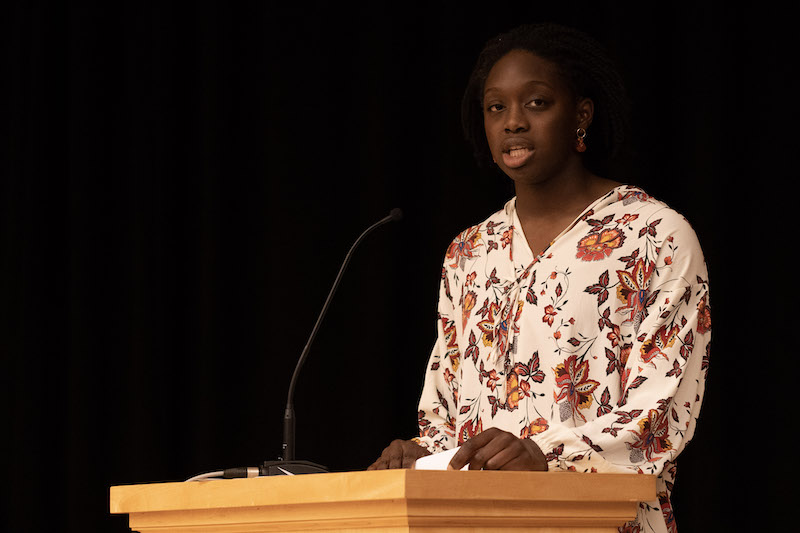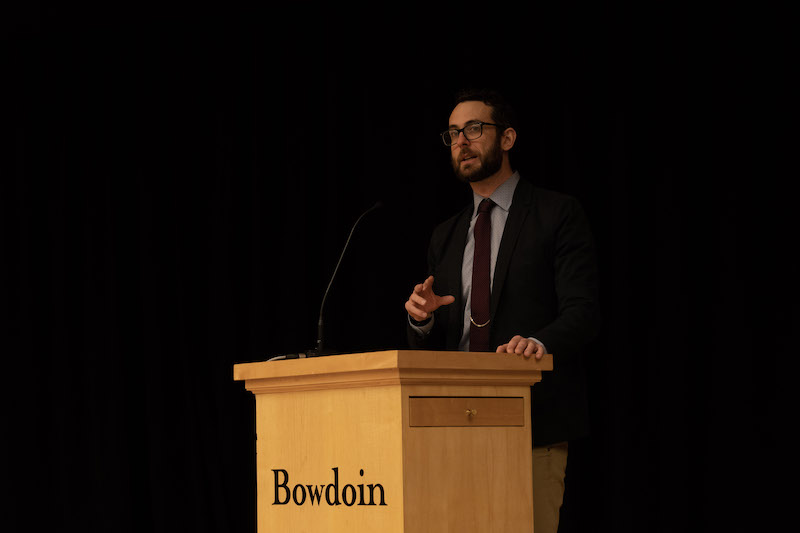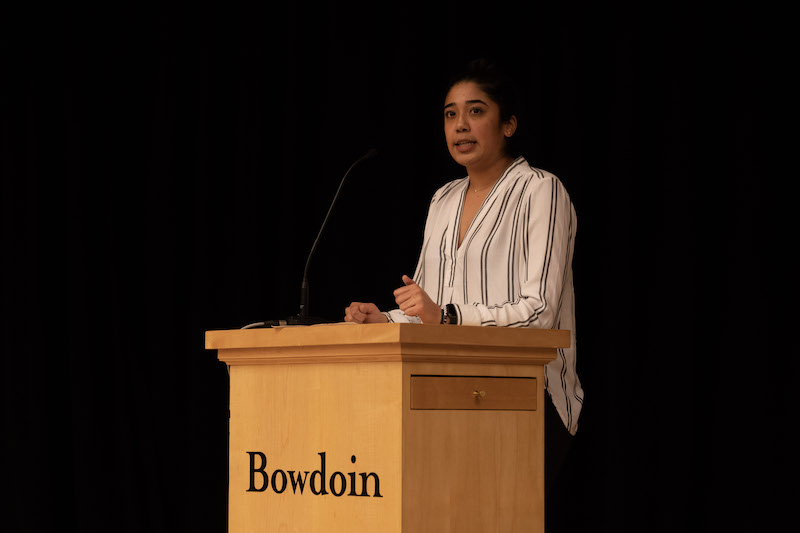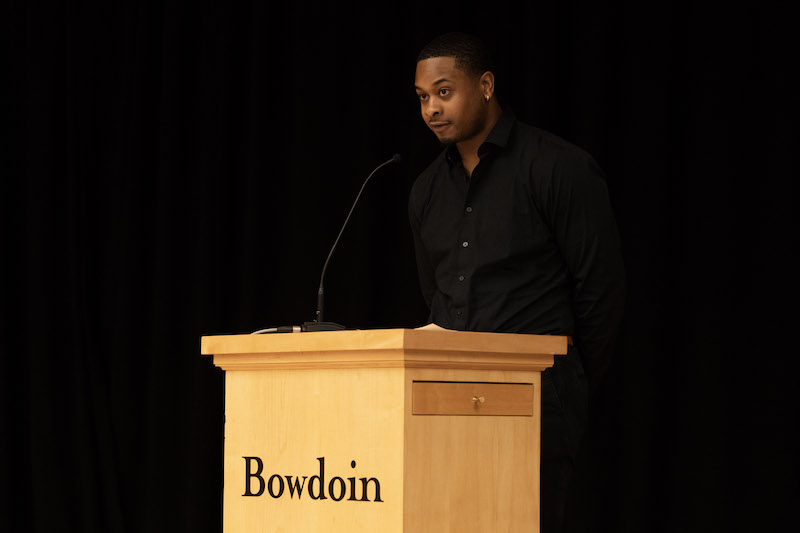 To open the event, Director of Athletics Tim Ryan introduced the guest lecturer for the event, Assistant Professor of Religion Joshua Urich. Urich spoke about the history and everyday performance and experience of race. "What we've inherited is not a way of thinking about race as much as it is a way of acting out race," he said. The audience was encouraged to listen, think critically, and reflect on the ways in which they "do race" consciously or unconsciously, voluntarily or involuntarily.

The cast of students narrating stories varied across teams and racial and gender identities, as well as class year. Some were former athletes who decided to step away from their sport, while others spoke of the current state of diversity and inclusion on their teams. Some told their own stories, while others acted as proxies for peers who could not attend or who requested anonymity.

Themes of isolation, the perpetuation of racial stereotypes, and dichotomies of hypervisibility and invisibility emerged. However, they were also accompanied by stories of allyship, feelings of inclusivity, empowerment, resilience, and hope for the future.
Some students also praised the positive impact that the Athletes of Color Coalition, which meets weekly in the Russwurm African American Center, has had on their Bowdoin experiences.

Petit-Molina, who is a field hockey player, offered background about the group and its mission. "We work to provide a support system in which student-athletes of color can freely discuss their experiences on and off the playing field on a predominately white campus, in a predominately white athletic league," she said.

She reminded attendees that neither the stories nor their narrators entirely represent the experience or racial identity of every student-athlete of color at Bowdoin. "There are many stories from people of many different backgrounds that have yet to be shared," she said.
The event closed with a small group discussion between the students in attendance, who were strongly encouraged to continue talking and reflecting on race and inclusivity at Bowdoin beyond the event.

Petit-Molina left students with final remarks and a token of her gratitude. "Conversations about race and class can be difficult," she said. "Mostly because it is difficult to know where to start, as Professor Urich said. But by being here tonight, and in listening to the stories of student-athletes you have never met and those of your teammates, you are helping to bring these issues to light across Bowdoin and expanding that network of support, so thank you."