Published March 02, 2020 by Julius Long '20
AF/AM/50 Oral History Show on Display in Lamarche Gallery
Aisha Rickford '20, Marina Henke '19, and Nate DeMoranville '20 recently unveiled Indivisible, an AF/AM/50 oral history and photography project to commemorate the fiftieth anniversary of the Africana studies program at Bowdoin.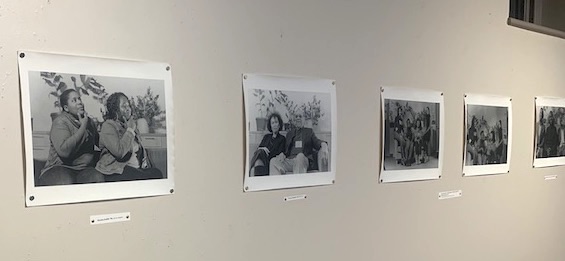 To mark the anniversary, Bowdoin last fall organized a weekend of programming called AF/AM/50, which drew more than five-hundred members of the college community to campus "to learn, reflect, honor, and reunite around this special milestone."

During the weekend, Rickford, Henke, and DeMoranville conducted twenty-five interviews with over thirty alumni to archive stories dating back as far as the 1970s and as recent as the last decade.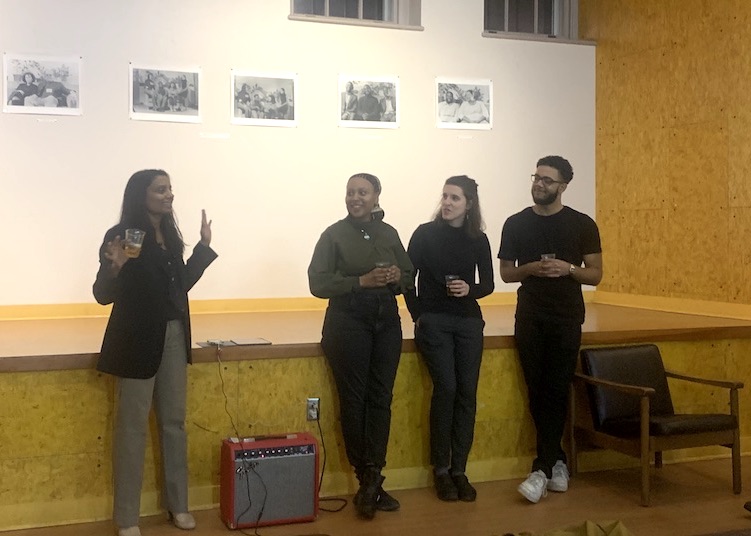 Those interviews now have a home in Bowdoin's Digital Commons. In addition, throughout the month of March, twenty of the interviews can be heard in Lamarche Gallery in Smith Union.
The displays are accompanied by portraits taken by DeMoranville of the interviewees, capturing some of the emotions elicited by their memories of Bowdoin. As the curators note in their introductory remarks, themes of isolation, prejudice, and pushback permeate the spoken stories—as well as friendship and resilience.
The curators also emphasize that these selections are not representative of Bowdoin faculty, students, or alumni, and that no path through the College is identical. "While no way entirely encompasses the experience of black students at Bowdoin or the history of the Africana Studies Program," they said, "this project aims to provide a window into the lives of a select few."
The exhibition is a collaborative effort between the three students, Director of Africana Studies Program and Associate Professor Tess Chakkalakal, the Department of Africana Studies, Student Activities, the Student Center for Multicultural Life, the Office of Diversity & Inclusion, visual arts professor Jim Mullen, Marcus Williams '22, Chair of Diversity & Inclusion to the BSG, Meagan Doyle from Special Collections, and the George J. Mitchell Department of Special Collections & Archives.