Published February 10, 2020 by Rebecca Goldfine
Writer Jason Brown '91 Returns to Bowdoin
On a recent visit to Bowdoin, 
Jason Brown '91 
read from his new book, 
A Faithful But Melancholy Account of Several Barbarities Lately Committed, 
and spoke a bit about its inspiration, how he uses time in the narrative, and the book's long title.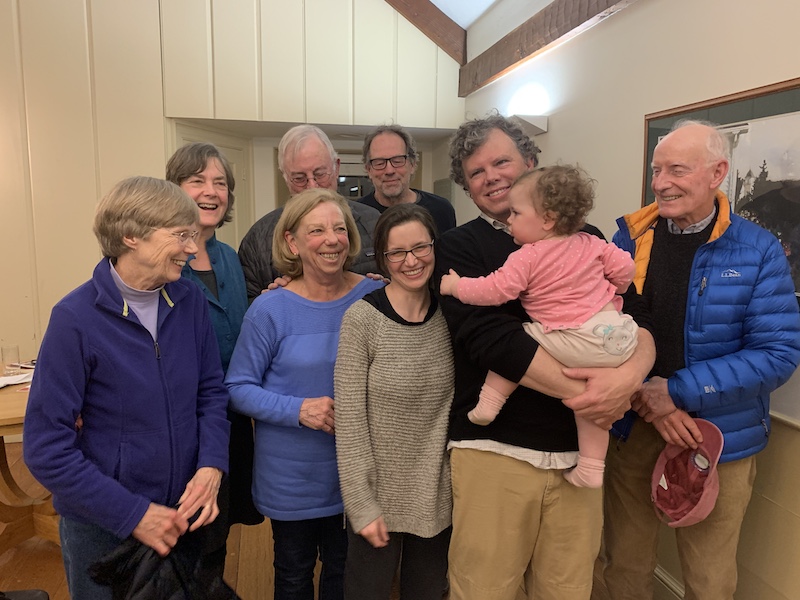 It was only fitting that several members of Jason Brown's large family attended his recent talk at Bowdoin. He read a chapter from his new novel of linked stories, A Faithful But Melancholy Account of Several Barbarities Lately Committed, which is about a "once prominent Maine family in decline."
While the book is not about his family, it is inspired by his family's longtime connection to Maine. Originally from Scotland, they were settled in northern New England by the 1700s, a violent period for the colonists and the Natives.
"This area was basically like Afghanistan," Brown said. "It was a war zone. A lot of my family was here, a lot them were Scots. A whole generation or two of my family was killed or captured and taken to Quebec as prisoners."
The title of Brown's book comes from a pamphlet by Cotton Mather—the Puritan clergyman who played an indirect role in the Salem witch trials—describing "the horrible suffering of the English at the hands of Native Americans." Which, Brown clarified, "is obviously meant to be ironic in my book because we know how that history worked out and who prevailed in that conflict." (He also admitted he had to convince his publisher to keep the long title as it was considered a possible deterrent to sales.)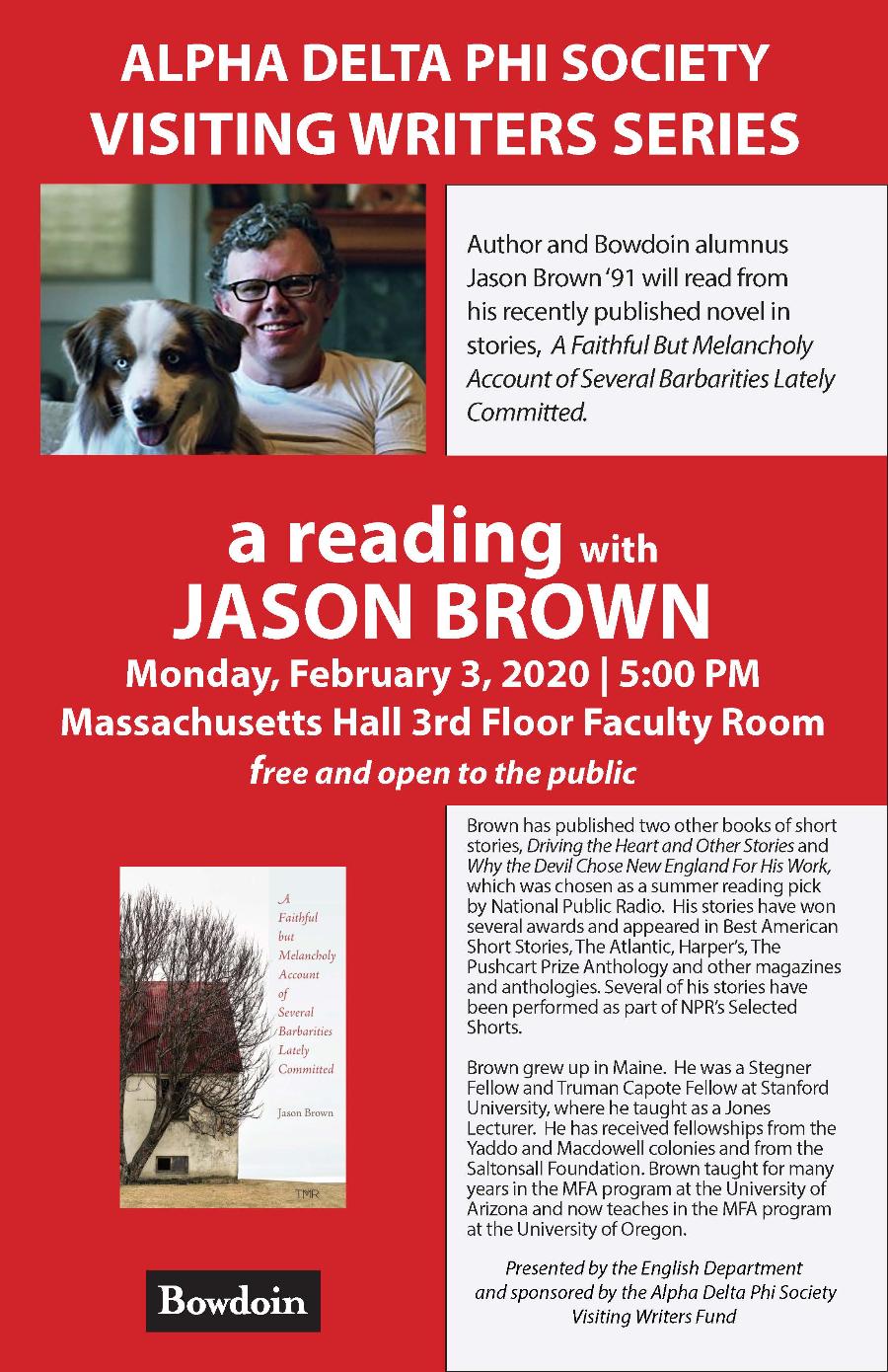 While the book is largely set in modern-day Maine, Brown says he wrote about the fictional Howland family with this history in mind. "I am interested in history, and how history is not forgotten, it's not even past," Brown said, paraphrasing William Faulkner.
"The surface changes quickly but the subterranean surface doesn't. And that is what I am trying to evoke in some of these stories, How the past is always with us." 
Yet, he also acknowledged that he pays careful attention to how he deploys pacing and time in his narratives, so that they're running on a kind of clock. In A Faithful But Melancholy Account of Several Barbarities Lately Committed, "the clock starts when the family arrives at the house, and the grandfather says he'll be dying tomorrow."
Time is one of the technical aspects his writing students often grapple the most with, he added. "Managing time in a narrative is very challenging, but there are many ways to do it. That is what is exciting."
In his introduction to Brown at the reading, A. Leroy Greason Professor of English Brock Clarke praised Brown's writing for "his control of tone, the way his stories can seem stately in one moment, wild in the next, and the way his stories reveal the inherent spookiness and terror in the mundane." 
Clarke also admired how Brown honors his subjects—that is, Maine and Mainers—while also "messing with the mythologies and self-mythologies attached to this place and people."
Brown, who grew up in Maine and attended Deering High School in Portland, writes frequently about Maine and New England. He has published two other collections of short stories, Driving the Heart and Other Stories and Why the Devil Chose New England For His Work.
At his reading, the alumnus marveled that he had gotten into Bowdoin, where he majored in religion and minored in English. "Bowdoin took a chance on me. I wasn't a good high school student," he said. But he was a gifted writer, and thinks Bowdoin recognized that based on a play he wrote in high school. 
"This place was very good to me," he said. "There's no other way to put it. I needed an education when I got here and I got one."
In his current job as an associate professor of creative writing at the University of Oregon's MFA program, he tries to follow the model he first encountered here at Bowdoin. "I owe a lot to Bowdoin, the teachers here, and the system here that cares about a good education," he said.
*Look out for Jason Brown's essay Treecutting in the upcoming Bowdoin Magazine, in mailboxes soon.