Published February 12, 2020 by Rebecca Goldfine
Proud Papers Project of Kyle Putnam '22 Showcases Student Scholarship
Psychedelics as Catalysts for Conversion. Joan of Arc: Queer Icon. Mangrove Responses to Anthropogenic Changes: Climate Change and Land Surface Modifications.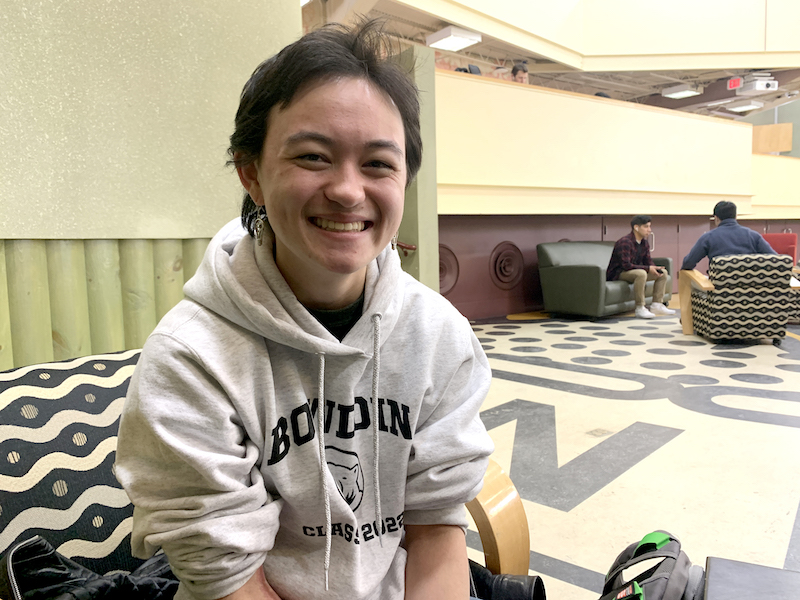 These are just a few of the topics explored in papers that Bowdoin students have submitted to Kyle Putnam's Proud Papers Project.
At the end of the fall semester, Putnam became inspired to find a way for students to share the knowledge and insights they had acquired over the term. As an Out in the Bricks mentor to first-years, Putnam would often ask how classes were going and what people were working on. 
"Everyone was working on really cool papers," Putnam said. "And I was like, I want to hear more about these than just the two-sentence versions!"
So, after setting up a shared Google drive for the Proud Papers Project, Putnam began running queries in the Campus Digest to solicit papers from students who wished for more readers than just their professor. 
"Bowdoin students are always researching just a huge range of fascinating topics that I absolutely never would think to look into on my own," Kyle Putnam said. "But everyone is heads down, working in their separate corners of H-L [Hawthorne-Longfellow Library], and I wanted to be able to see and showcase the amazing work people are doing."
Among Putnam's favorite submissions to date is a biology paper by Melody Khoriaty '21 about mangroves ("a really well-written science paper," Putnam said, on "a subject I would never think to research on my own") and another on the impacts of sanctions on people's access to food in North Korea, by Amanda Cassano '22. 
Putnam also submitted a couple of papers: one about the biological and cultural influence on gender, and another on the homoerotic behavior of straight college women. "That is something that is relevant to our college campus but not talked about," they said.
The response to Proud Papers Project has been positive, Putnam said, and they'll continue to solicit papers. "Proud Papers Project is a low-key way to share fun work with peers—that's what I was going for."