Published February 19, 2020 by Tom Porter
Karina Graeter '14 Fills New Sustainability Post in Southern Maine
Karina Graeter '14 began her new job on February 10. She has been hired by the Southern Maine Planning and Development Commission, and her newly created position is being funded by six coastal towns—Kennebunk, Kennebunkport, Kittery, Ogunquit, Wells, and York. One week into the job, Graeter shared some thoughts and impressions.
Job description: My job is sustainability coordinator for the SMPDC Sustainability and Resiliency Program. I will be the lead on sustainability efforts, and Abbie Sherwin, the senior coastal/land use planner, will lead the coastal resiliency efforts. I will be helping the towns with their climate change mitigation and adaptation efforts, including greenhouse gas accounting, climate action planning and initiatives, and climate change resiliency planning. 
Excited? I'm thrilled to play an active role in local sustainability initiatives as part of the current movement for climate change action throughout Maine. These coastal communities are at the forefront of climate change impacts in Maine, and I'm very excited to help expand their sustainability and resiliency efforts. 
One week in: After meeting with many different staff and community members, it's clear that the towns are eager to take a more active stance against climate change. One of the things everyone is looking forward to is data analysis support for greenhouse gas emission inventories and other sustainability metrics that will be used to justify and measure different sustainability initiatives.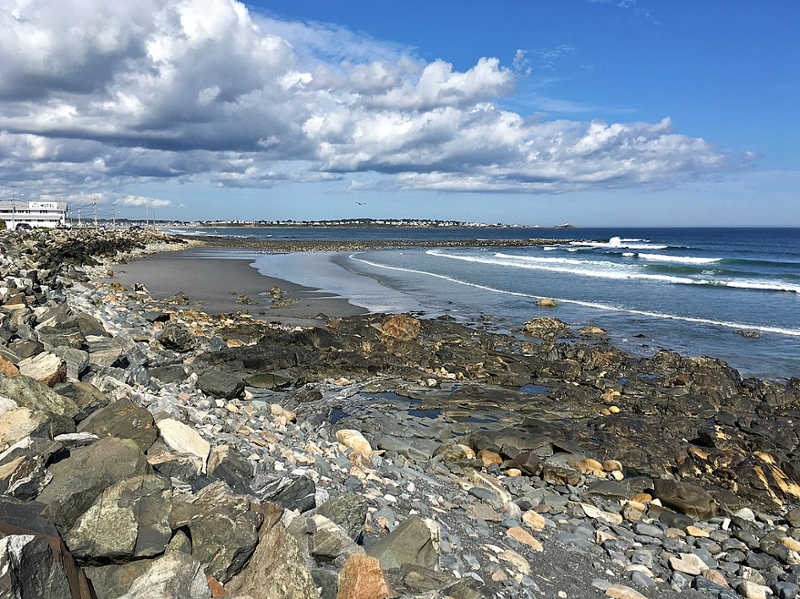 Challenges: Each of these towns is at a different stage in its sustainability efforts, so it will be a bit of a juggling act managing the various projects. As well as being a challenge, however,  this regional aspect of the program is also a strength: The towns will be communicating their knowledge and experiences, enabling us to set standards for data collection and performance indicators, and making it easier to multitask on many different efforts. 
Advice for students interested in a career in sustainability: Take advantage of all the different research experiences available to you as a student. Sustainability work encompasses many different fields, so it was helpful that I had lots of different research experiences in courses, honors, internships, and graduate school. I gained skills like learning quickly, project management, and complex problem-solving that have helped me adapt to any sustainability project. 
Karina Graeter majored in physics and earth and oceanographic science at Bowdoin before pursuing a Master's in earth sciences at Dartmouth.