Fighting the Good Fight
Published by Tom Porter
Forget Game of Thrones, this Shakespearean war epic has it all: jealousy, privilege, betrayal, unchecked ambition, and brutal conflict, says theater professor (and noted fight choreographer) Sally Wood, as she prepares to bring Henry VI Part 2 to the Bowdoin stage.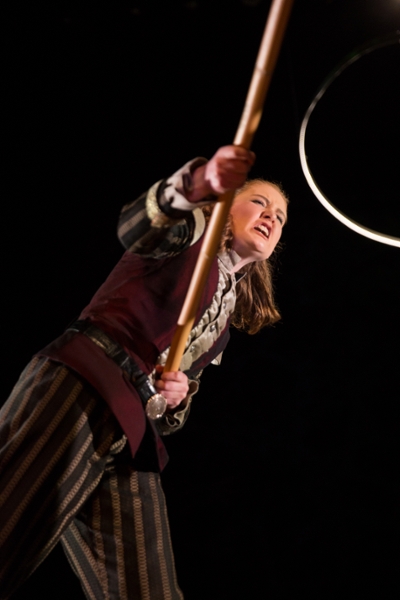 The play is part of a trilogy written by William Shakespeare that deals with a particularly turbulent period in English history that began in 1422 with the death of Henry V, conqueror of France, and ended with the Wars of the Roses, in which two dynasties battled for control of the throne. Wood, who enlisted the help of dance lecturer Gwyneth Jones to help actors with their movement, says she's wanted to stage the play for a long time.
Why did you choose Henry VI Part 2?
Sally Wood: As if there is any other choice! I spent a year in London in 2000 and saw the Royal Shakespeare Company perform this play. When it ended, it felt like I exhaled for the first time. I don't think I'd ever had such a powerful theatrical experience where I was just transported. It wasn't a story I knew, or actors I had heard of, but their telling of the story was muscular and simple and really beautiful. I remember being filled with sadness because the show was over. Ever since, I've been dying to do this.
What are the challenges of putting on a play like this? 
SW: Probably the first one is reorganizing and trimming the script, as I wasn't sure how many students would be interested in the play. Would it be just a two-hander? Would it be closer to the full cast of nearly thirty? I ended up with a cast of sixteen, plus an equal number of backstage crew. Luckily, editing a Shakespeare script is something I really enjoy doing, so what might seem tedious for some is actually great fun for me.
Probably the other challenge is getting people excited by it. People say you should avoid Shakespeare plays with a number, and REALLY avoid those with a number AND a part attached, like this one. But I was unafraid.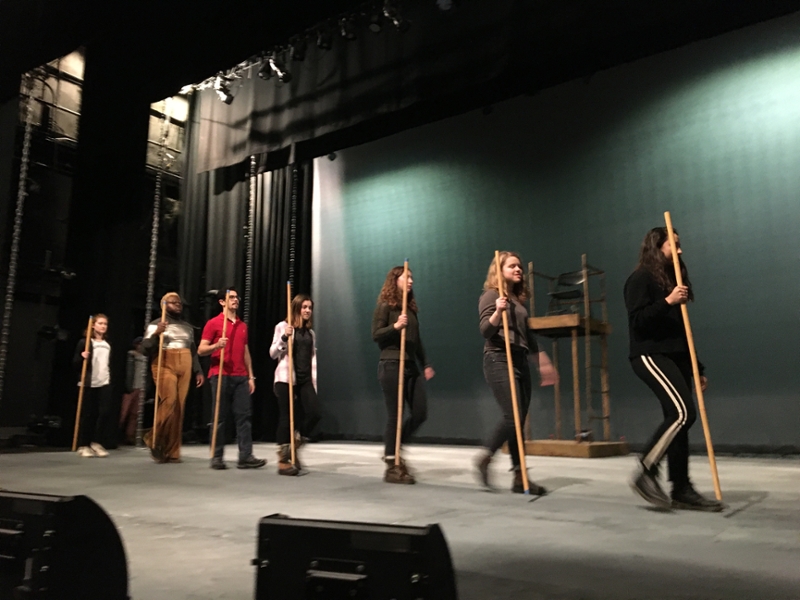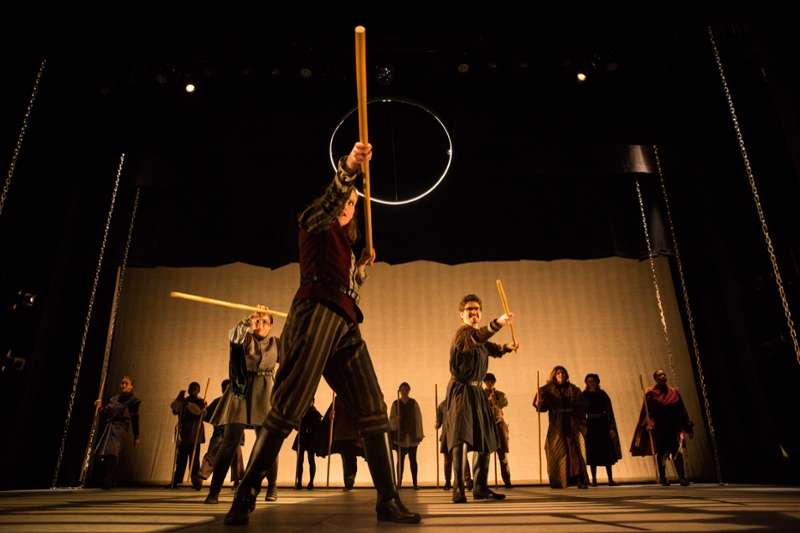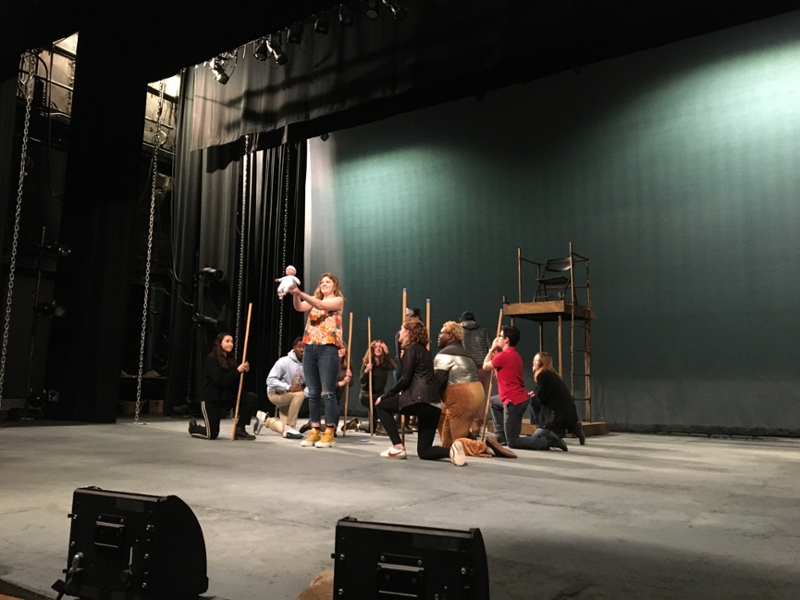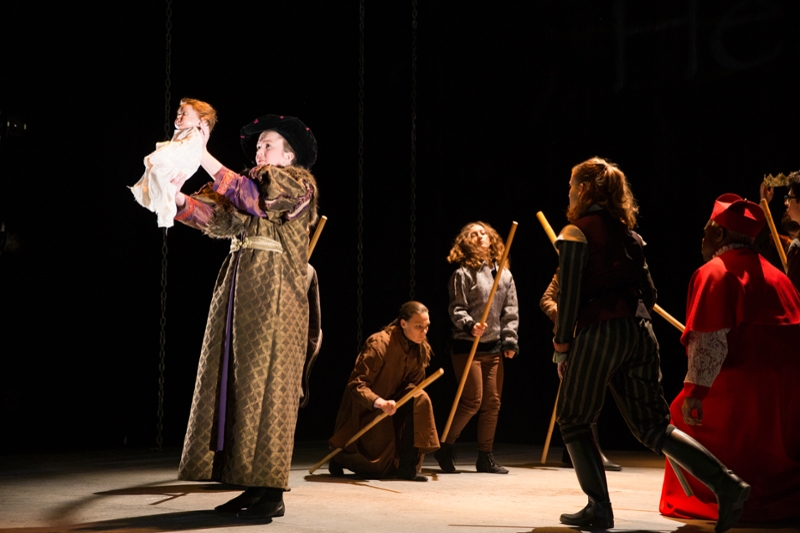 How did you become a director? What's your approach to directing? 
SW: I never wanted to be a director originally and was dragged into it kicking and screaming. At college I really wanted to act. Then the faculty sat down and told me I would never be a professional actor (They were wrong!) However, it was a crushing experience, and the department chair suggested I try directing. I remember thinking "over my dead body" and resisted it for a long time out of stubbornness. When I eventually did though, it came naturally to me and I enjoyed it.
My approach to directing is that it's my job to get everyone in the room to do the best work of their lives, whether they work offstage or onstage. Also, I want everyone to have fun. That helps a lot.
You're an expert fight choreographer. How did you get into that?
SW: I trained at the Circle in the Square theater school in New York with a British guy called B.H. Barry, a legendary fight choreographer. Something clicked, and I loved the way it felt. I'm not the world's tallest person, and it helped me feel powerful. After that I started doing summer stock theater, and in those productions a fight is always needed, a punch, a slap, a kick, whatever. There was one production where there was no one to do the fight scenes, so I said, "I can do it," and that's how my fight choreographer career started. One of the biggest challenges of teaching stage fighting is that people often get very excited and go too fast, which can be dangerous.
How do you use it in Henry VI Part 2?  
SW: Most fighting in the play is very stylized. The weapon of choice is a quarterstaff, which is a bamboo stick about five feet tall.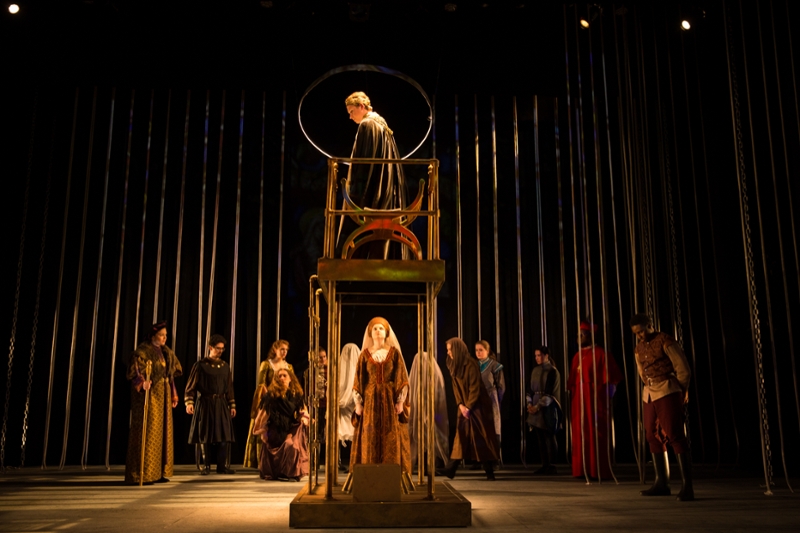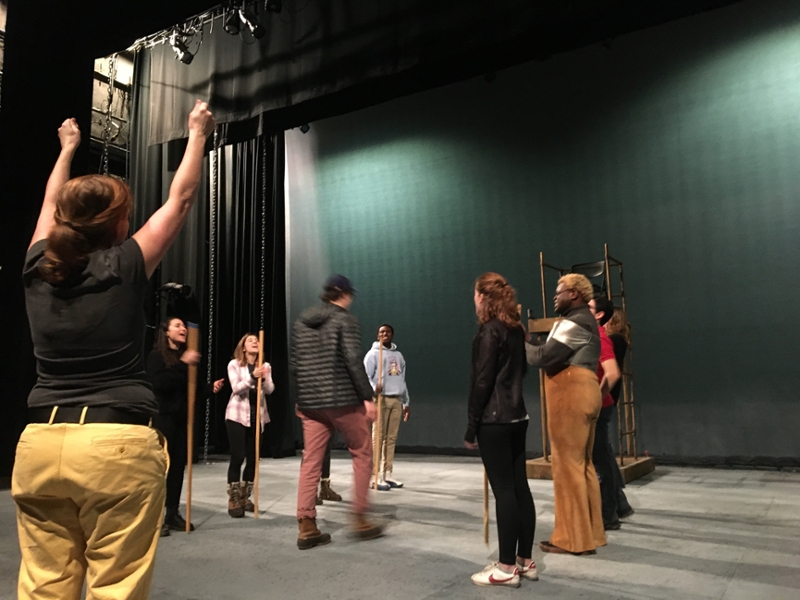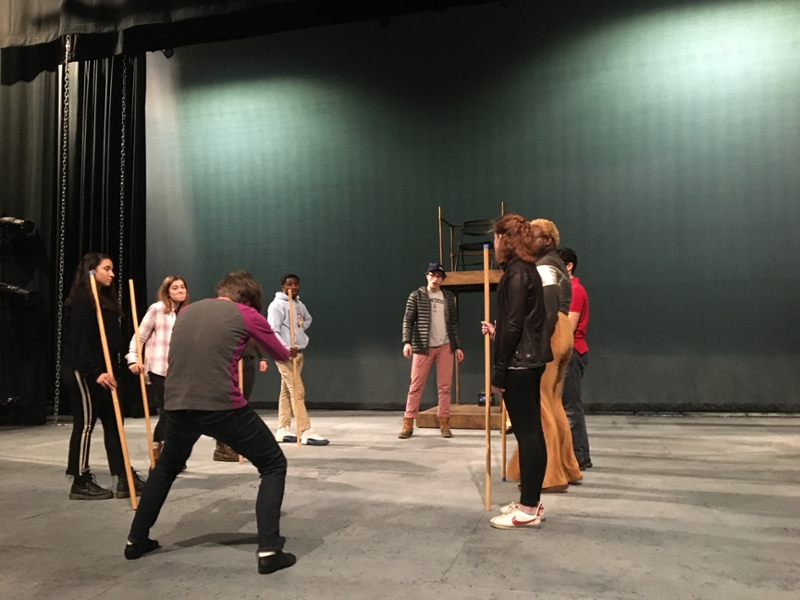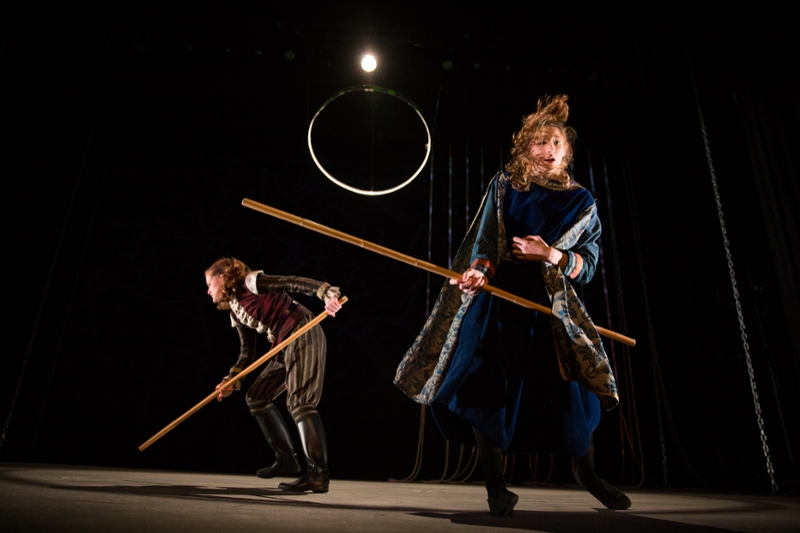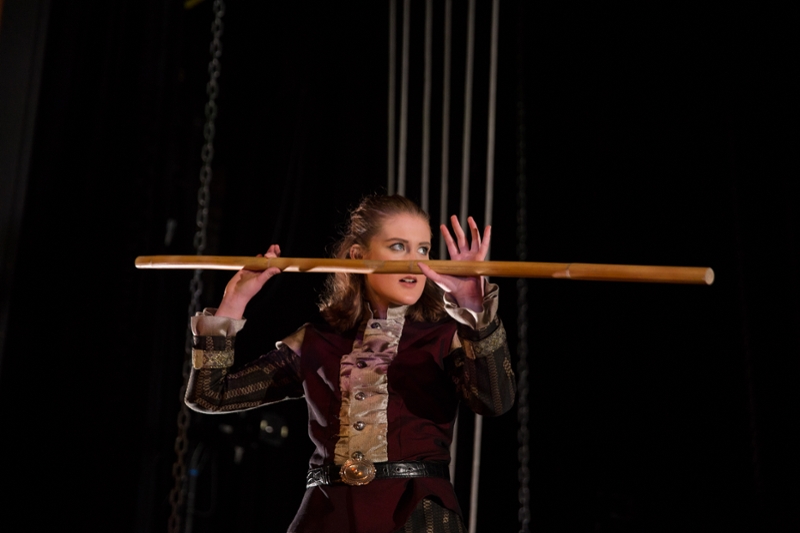 Have you ever had a real fight? 
SW: No, but I was once sucker-punched by a very angry person in London. I accidentally blocked his way, and he punched me hard in the stomach. I remember just thinking "Wow… that really DOES hurt." At least it was a learning moment!  
Why should we come and see this play?  
SW: Simply, it's awesome, and I don't think it's very often you can say you've been to see Henry VI Part 2.  It automatically gives you a lot of street cred! Honestly, it's a really great play about power, friendship, betrayal, and all of it on an epic level. And it's only ninety minutes. We pack a lot in!   
What do you say to people who are put off Shakespeare because of the language?
SW: Well, the language is why I go, but I am a super-big Shakespeare nerd. However, the students do a really great job with the text and I'm hopeful that what they're saying is really clear and thrilling to watch!