Election 2020: "Stay Engaged!"
Published by Tom Porter
Hundreds of students, faculty, staff, and other members of the Bowdoin community crowded into Morrell Lounge on February 25 to listen to respected political analyst Amy Walter, as she delivered the annual Cassidy lecture. As election season gathers momentum, this year's lecture was titled "The Fundamentals of What You Need to Know."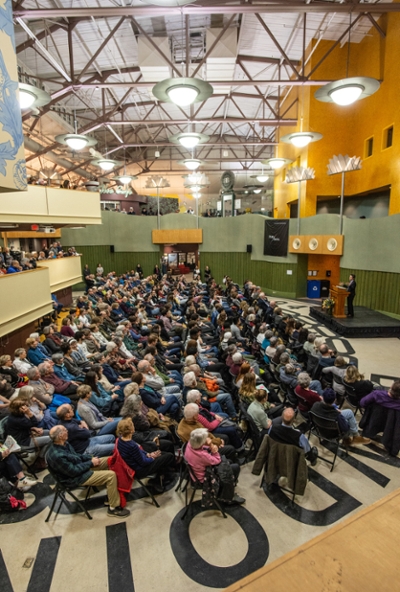 Walter is perhaps best known as the national editor of The Cook Political Report, where she analyzes issues and trends that shape the political environment. She's also a regular commentator on public radio and television, where she offers her perspective on "Politics Monday" on the PBS Newshour. 
A Colby College graduate, Walter joked that she had hoped to find a reason to return to Maine this summer to cover electoral politics (preferably based in the scenic tourist resort of Bar Harbor.) However, she said it's more likely she'll be camped out in Wisconsin, Pennsylvania, and Michigan, the three traditionally Democratic states that delivered the Electoral College to Donald Trump in 2016 by about eighty thousand votes. 
"What's changed radically over the years," said Walter, "is the makeup of the coalitions that comprise the main parties." She referred to the so-called diploma divide among white voters, something particularly prevalent in these three states, where voters without a four-year degree drifted toward the Republican party and Donald Trump. 
That development is one of several unusual trends that surfaced during the 2016 election and subsequent presidency, explained Walter. "If you had told me in 2012 that the Democrats in 2016 would win in Colorado, Virginia, and Nevada, and still lose the election, I would say you're crazy, because those were the swing states." Walter also referred to the unusually narrow band for President Trump's approval rating. "He has a high floor of around 36 percent, but his ceiling is about 45 percent, which is low," she said. Unlike other presidents, Trump enjoyed no honeymoon period after his election, and his approval rating remains low despite the strong performance of the economy. "Americans have not been this optimistic about the economy since the last time a president was impeached," Walter reminded the audience. That, of course, was Bill Clinton in the late '90s.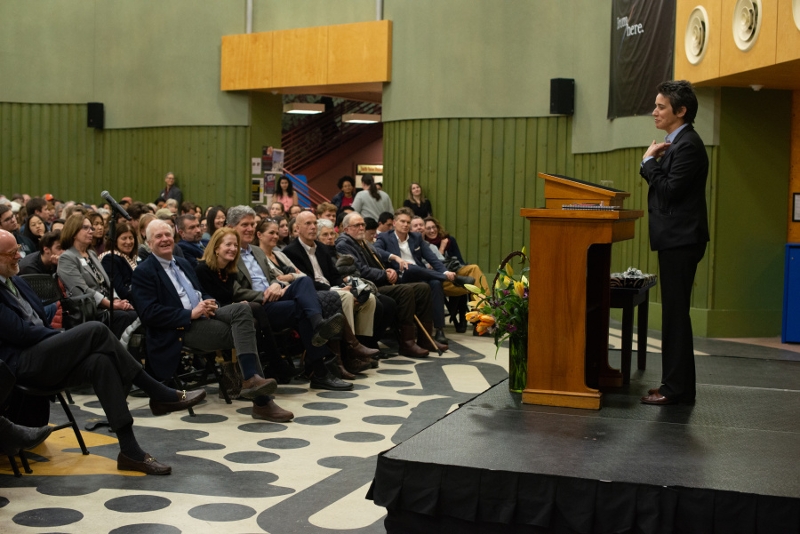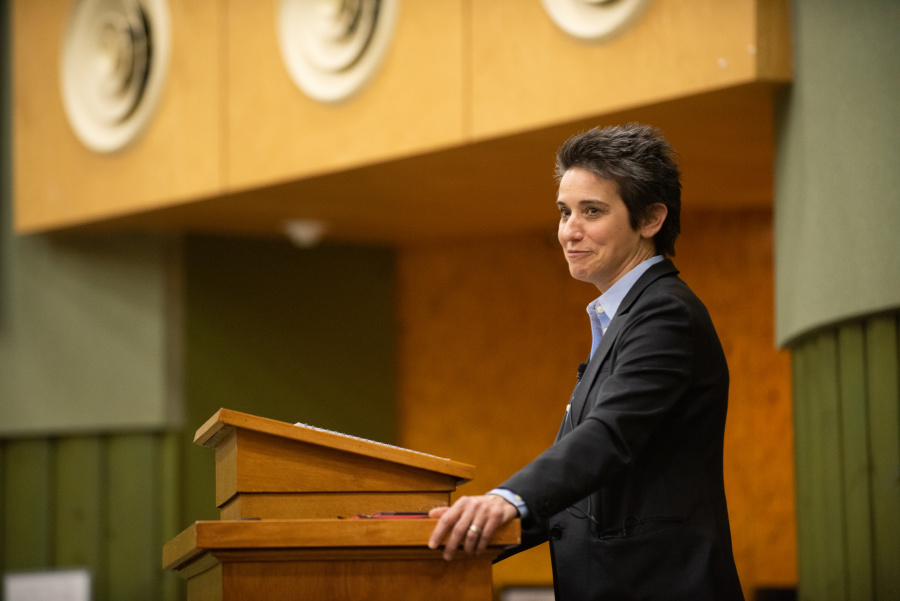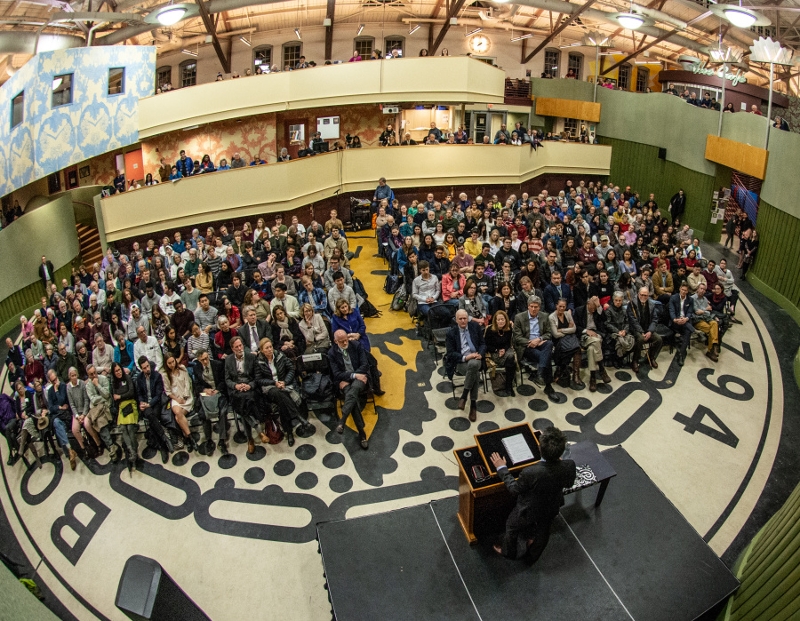 The Nomination Battle
Walter also spoke about the ongoing battle for the Democratic nomination, with the South Carolina primary and Super Tuesday looming. She cited the extraordinary performance of Bernie Sanders, who recovered from a heart attack ("which would have taken any other candidate out of the race") to recapture the liberal mantle from Elizabeth Warren. The reason some people support Sanders, said Walter, is the same reason others oppose him: "He's uncompromising, and he's never going to waver. He's the same person he's been since 1970."
As the Sanders campaign gathers momentum, a tougher test awaits in South Carolina. But, commented Walter, anything other than a strong victory for moderate Joe Biden is likely to be seen as a positive for Sanders. "This is a state Hilary Clinton won by almost 50 points in 2016," she said.
With the contest about to go national with Super Tuesday on March 3, there's one big question the pundits are asking: "Could Bernie Sanders get a majority and become the nominee?" Walter admitted the political junkie in her would like to see the Democratic National Convention take place in July with no nominee selected. "It would be super fun for us, and people would actually watch the Convention!"
Don't Lose Faith
Walter ended the lecture talking about the division and polarization that has been taking place in America for the past twenty or thirty years which doesn't look like ending soon. Whatever happens, the 2020 election will not be a "big coming-together, kumbaya moment" said Walter.
She also struck an optimistic note: "We also know how resilient we are as a country. We've gone through big changes," said Walter, who concluded the evening with a plea to American voters not to be disillusioned and "not to disengage from this process. If we check out, a vacuum exists, and something really bad comes in there."
Watch an interview with Amy Walter recorded in the Torrey Barn, Cram Alumni House, and aired throughout Maine on the WCSH nightly newsmagazine program, 207.