Published February 26, 2020 by Tom Porter
An Insight into African American Political Behavior
Assistant Professor of Government Chryl Laird began her book launch presentation by playing a video excerpt from the popular ABC sitcom Blackish, about an upper-middle-class African American family and the challenges they face in a primarily white environment.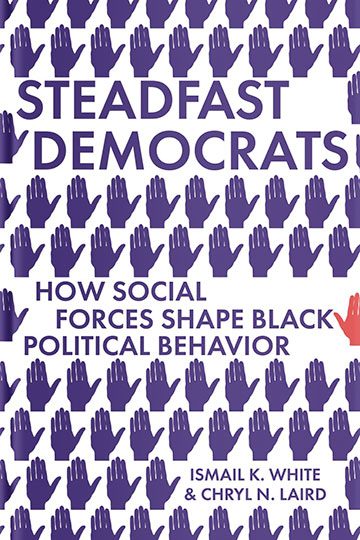 In the clip, the main character's son tells his father (Dre Johnson, played by Anthony Anderson) that he's decided to join the young Republicans at high school. Johnson reacts angrily, and sarcastically ("No free lunch for you, I don't want to offend your Republican sensibilities by giving you a handout…. If you want to eat, pull yourself up by your bootstraps!") His mother is in denial and purposely mishears what she's been told: "He shops at Banana Republic?... He wants to be notary public?... He wants to join the Irish Republican Army?"
When it finally sinks in her son is a Republican, she reacts with horror. "No!" she shouts several times. "We are compassionate liberals who believe in tolerance, acceptance…" "Yeah, yeah, yeah whatever," interrupts Dre, "but we are black, alright? That's all that matters." This two-minute excerpt, said Laird, sums up her thesis: "This clip is a perfect example of what the book is about," she told the crowd gathered in Hawthorne-Longfellow Library's Nixon lounge. 
Steadfast Democrats: How Social Forces Shape Black Political Behavior (Princeton University Press, 2020), coauthored by Laird and Duke University's Ismail White, has barely hit the shelves but is already making quite a stir in the media world. Laird and White have been featured in a number of prominent national outlets, including publications like The Washington Post and The Atlantic, as well as broadcast outlets like NPR, CNN Tonight with Don Lemon, and MSNBC's Morning Joe.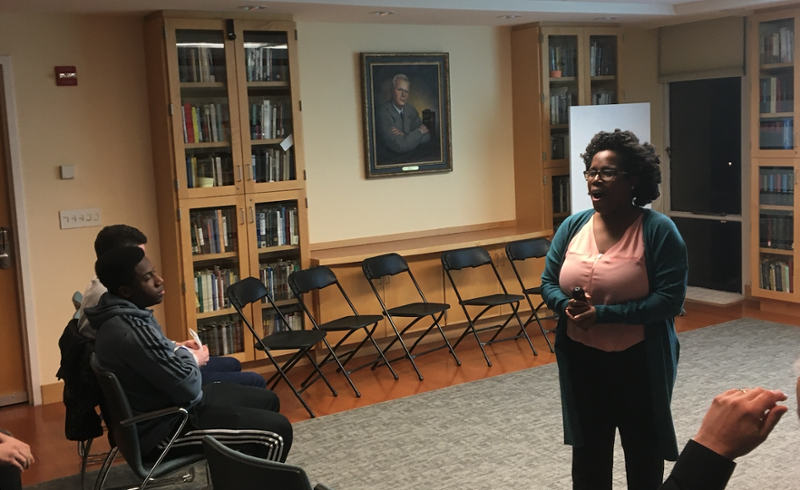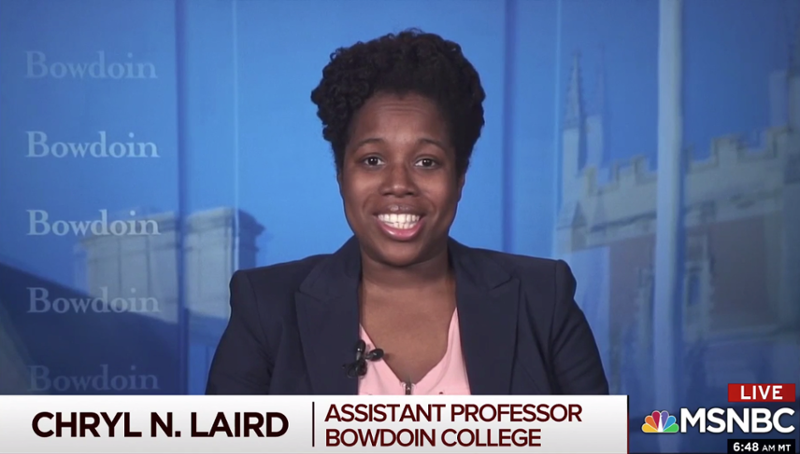 The book is garnering praise for its "thoughtful scholarly treatment" of black behavior and how it explains the overwhelming collective support the black community has for the Democratic party. This support comes despite the fact that significant numbers of black community member exhibit values that are more conservative, as Laird and White's extensive research has confirmed. "We analyzed black opinions on a number of issues and found diversity in terms of where people situate themselves on several issues, from affirmative action to economic and social policy. A lot of them are moderates, a lot are conservatives," explained Laird. In fact, the book claims, although 80 to 90 percent of African Americans identify as Democrats, nearly a third of them also identify as ideologically conservative, up from less than 10 percent in the 1970s. These statistics lead to a number of questions:
Why hasn't this trend pushed more black Americans into the Republican party? "This behavior has a lot to do with a strategic decision made by blacks to leverage their power in a political system," explained Laird. "One of the best ways as a minority group to leverage your power is to work as a collective." In other words, black Americans figured out, as a group, the best way to behave for their survival and advancement. 
Why is this trend more visible within the black community than other minority communities? The strength of black political unity and its progressive identity, said Laird, was forged over two centuries of adversity, through the challenges of slavery, reconstruction, and segregation. "Black Americans' racial identity has been key in why they've been oppressed and how they've been able to fight back using collective power within the system." 
How is the strength of this partisanship maintained today? The answer to this question, explained Laird, is in large part due to the peer pressure exerted by black social networks and what she and White call the "racialized social constraints" that keep the vast majority of black Americans on the side of the Democrats. Another part of the equation, she said, is the fact that most African American still live in racially segregated communities—most, but not all, as the fictional Johnson family in the TV show Blackish demonstrates.