Spring Preview: Environmental Happenings
Published by Tom Porter
There's a wide selection of environmentally themed events taking place on campus in the coming semester, free and open to the public. There are lectures, seminars, film screenings, and much more, covering a variety of areas, including ecology, biology, literature, and the visual arts.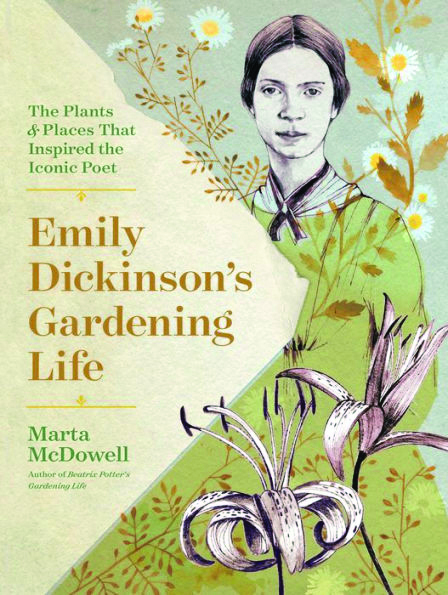 January 
The English Department presents "Emily Dickinson's Garden," a talk by author and horticulturalist Marta MacDowell, on January 28. The nineteenth-century poet was also a noted gardener and McDowell's latest book, Emily Dickinson's Gardening Life, explores the plants and places of the poet's gardening life alongside her poetry. 
The exhibition Fast Fashion/Slow Art comes to the Bowdoin College Museum of Art this week and runs through August 2. Sustainability, in terms of both labor and the environment, is a pressing issue with regard to fashion, especially "fast fashion," meaning inexpensive, trendy clothes, made for a mass market. A Conversation with Curators Bibiana Obler and Phyllis Rosenzweig" opens the show on January 30. 
The Environmental and Social Justice Lecture Series resumes on January 29 with a film screening. One Day in the Life of Noah Piugattuk (2019) tells the story of a band of nomadic Inuit in the Canadian Arctic in the early 1960s and one individual in particular in the context of a disappearing lifestyle. 
The Office of Career Exploration and Development (CXD) will be holding the Ninth Annual Nonprofit Symposium, Passion in Action, from noon to 4:00 p.m. in Main Lounge on Friday, January 31. There will be about twenty nonprofits represented, including three environmental organizations: Marty Grohman, executive director, e2Tech-Environment and Energy; Nicholas Wolff '89, climate change scientist, The Nature Conservancy; and Suzanne Watson '89, from the American Council for an Energy-Efficient Economy.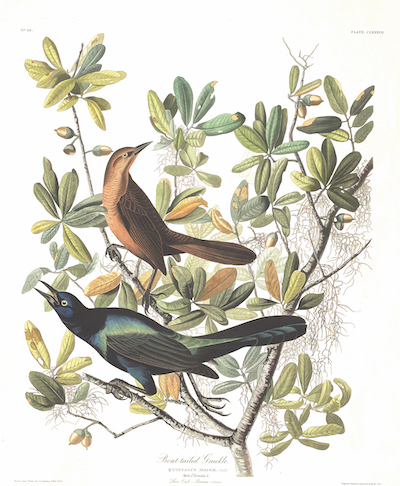 February
Professor of History and Environmental Studies Connie Chiang presents a community lecture on February 6 titled "Nature Behind Barbed Wire: An Environmental History of the Japanese American Incarceration." Her book of the same name was published in 2018. 
The Special Collections & Archives Reading Room at Hawthorne-Longfellow Library will be the venue for an Audubon Page-Turning with English and environmental studies major Sylvia Bosco '21 on February 7. It's the first of this semester's monthly page-turnings of Audubon's beautiful and majestic double-elephant folio Birds of America. These are all at 12:30 p.m.
The biology department is hosting a number of guest speakers this semester for a series of public seminars. They get underway on February 14, when Professor of Biology Rytas Vilgalys from Duke University talks about communication and coevolution between forest trees and their symbiotic fungi. All seminars will be at 1:30 p.m. in Room 20, Druckenmiller Hall. 
A series of events known as "Field Note Fridays" kicks off on February 28, offering a chance for those interested in ecology to gather to study nature firsthand.  These informal gatherings, which will begin around 2:45 p.m., often include members of the Bowdoin Naturalist and Huntington Bird Club student groups. The first event features a walk with biology professor Barry Logan, who will be discussing evergreens in winter.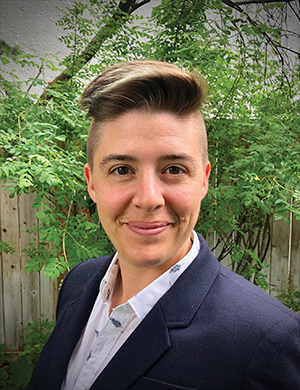 March  
The Environmental and Social Justice Lecture Series continues on March 4 with a talk by Joel Clement, a senior fellow at both the Harvard Belfer Center's Arctic Initiative and the Union of Concerned Scientists. He's also a former federal executive and whistleblower. His lecture, "From Crisis to Resilience in the Arctic: At the Front Lines of Change and Innovation," is at 7:00 p.m. in the Visual Arts Center's Kresge Auditorium. 
There is another Audubon Page-Turning on March 6, this time with noted bird photographer Don Reimer of the Mid Coast Audubon Society. 
An environmental history of the outdoor gear industry will be the focus of a talk on March 24. Historian and author Rachel Gross of the University of Colorado presents "How Outdoor Gear Became Popular Style: L.L. Bean Boots and the History of the American Outdoor Industry." That's at 7:00 p.m. in the Roux Center. 
There will be another Field Note Friday on March 27, but details are not yet available, so please check the Bowdoin calendar nearer the date.
Also on March 27, the biology department's seminar series continues with a lecture by Professor Toby Kiers from the Free University of Amsterdam in the Netherlands about "the complex underground trade networks between plants and fungi."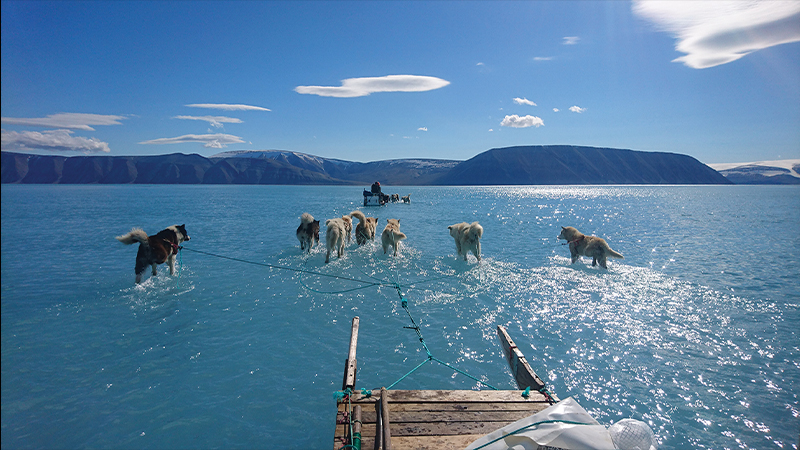 April/May
A seminar on April 1 will examine the recent work among the federal government, universities, and tribal nations and native communities in preparing for climate adaptation work. Guests speakers are Aranzazu Lascurain from the Southeast Climate Adaptation Science Center, John Daigle of the University of Maine, and Gabriel Frey and Suzanne Greenlaw from the Maine Indian Basketmakers Alliance. That's at 4:30 p.m. in the Roux Center. 
The environmental studies program is cosponsoring a lecture on April 2 titled "Above and below the Waterline: The East China Sea in Japan's Modern History." The speaker is historian Alexis Dudden from the University of Connecticut, who specializes in the political and legal history of the Japanese empire and its legacies in East Asia today. The event's other sponsors are the history and government departments, along with the Asian Studies Program. The talk is at 4:30 p.m. in Searles Hall, Room 315. 
There are two Field Note Fridays this month: on April 10 Professor Rachel Beane and students will discuss the geology installations at the Roux Center for the Environment, and on April 24 biology professor Allison Barner of Colby College, and Bowdoin postdoc Brittany Jellison will lead an event on marine organisms. 
There a couple more public biology seminars in April. On April 17 Bowdoin lab technician Kyle Martin presents: "When flowers play dead: microbes as architects of a deceptive floral phenotype." And on April 24, Colby's Allison Barner (see above) talks about "the problem of species interactions under climate change." That will occur directly before the Field Note Friday event that Barner is also involved with.
Postdoctoral curatorial fellow Allison J. Martino discusses issues of sustainability in the fashion industry and global practices of reusing clothing on April 22 at noon in the art museum. That's in conjunction with the exhibition Fast Fashion/Slow Art.
April 22 is also the fiftieth anniversary of Earth Day and a number of events are happening on campus around that milestone, including an Earth Day Fair in Smith Union. However, there are also a lot of climate rallies taking place locally that day, so the College is still working out exactly when to hold that fair so as not to clash with other events. Check the Bowdoin calendar nearer the date for details!
Public events wind down as we go into May and enter exam season. The only environmental occasion listed at this time is another Audubon Page-Turning on May 1. The guest will be Logan Parker, an ecologist with the Maine Natural History Observatory, where he directs the Maine Nightjar Monitoring Project.