Published December 11, 2019 by Rebecca Goldfine
How to Teach Geology with Jell-O and Chocolate Syrup
The young students came to the Roux Center for a lesson on Maine geology. They got it, as well as Jell-O, Play-Doh, chocolate, puzzles, and interactive games.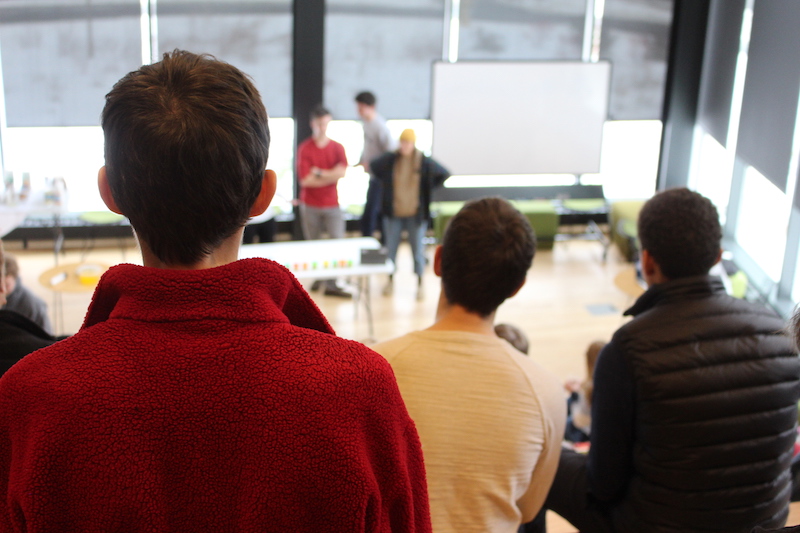 Two events overlapped serendipitously last week, resulting in a geological occurrence that was memorable, enlightening, and edible.
On Wednesday, Brunswick's middle school had a half day. That same afternoon, students in a Bowdoin earth and oceanographic science (EOS) class were offering a two-hour lesson on Maine geology for K-12 students. 
So a number of middle school students voluntarily showed up at the Roux Center at 1:30 p.m. to hear about metamorphic and igneous rocks, volcanoes and sea floor spreading, uplift and erosion, and plate tectonics—basically, the story of how Maine came to be. This involved, among other things, squishing blocks of Play-Doh together and pouring molten lava (chocolate syrup) through Jell-O (the earth's crust).
This was the first time the introductory EOS class Investigating Earth has offered such a public outreach event. Visiting Assistant Professor of Earth and Oceanographic Science of EOS Jacky Baughman asked her students to dedicate one lab session at the end of the semester to teaching nonscientists about local geology. The class's lab instructor is Joanne Urquhart.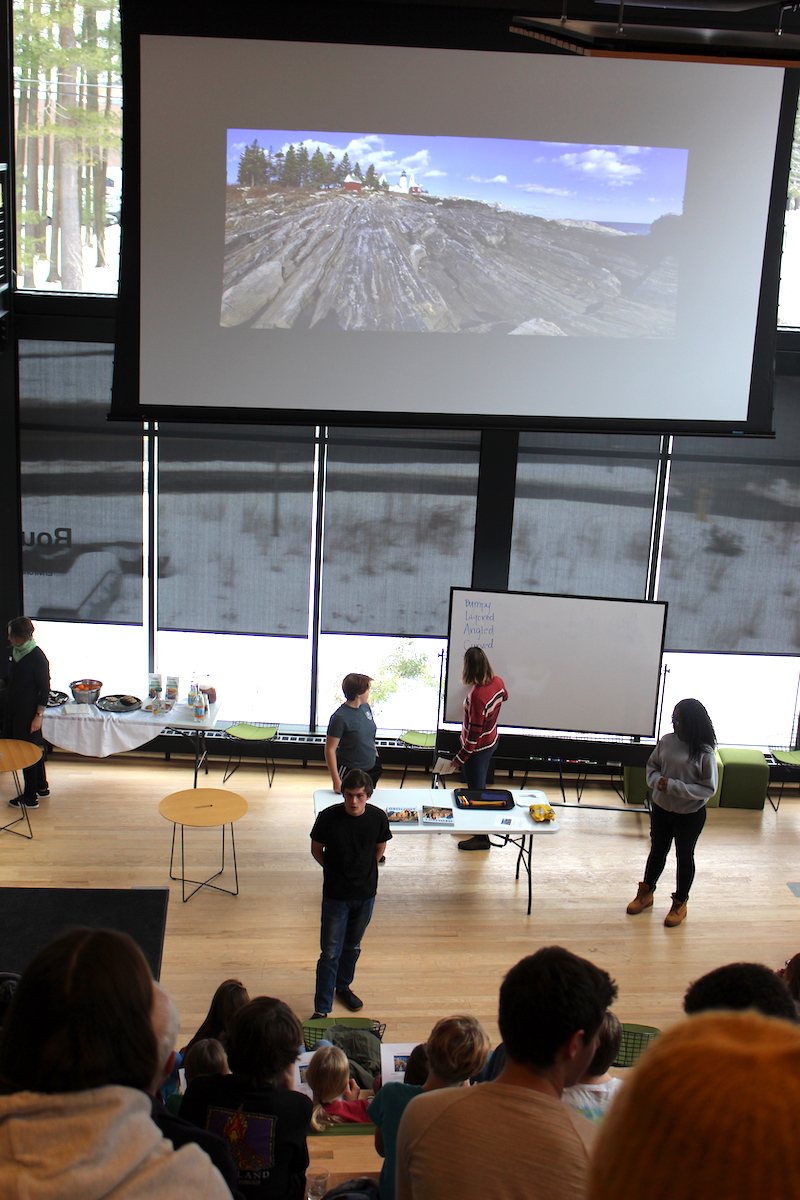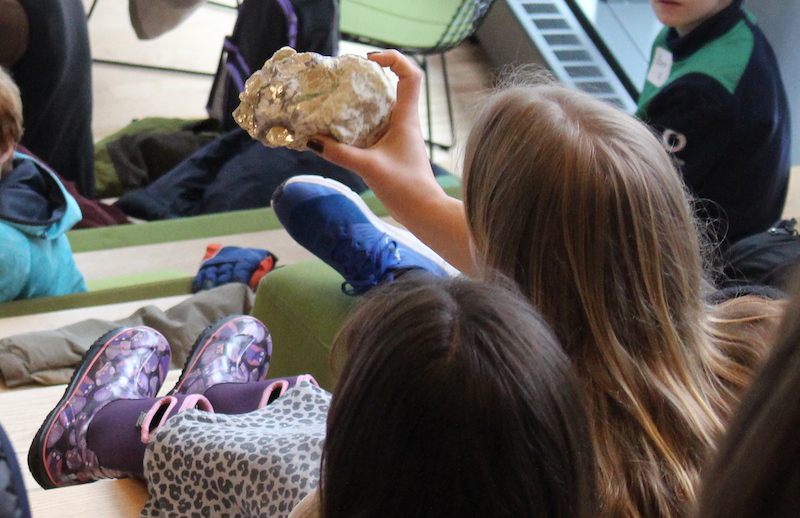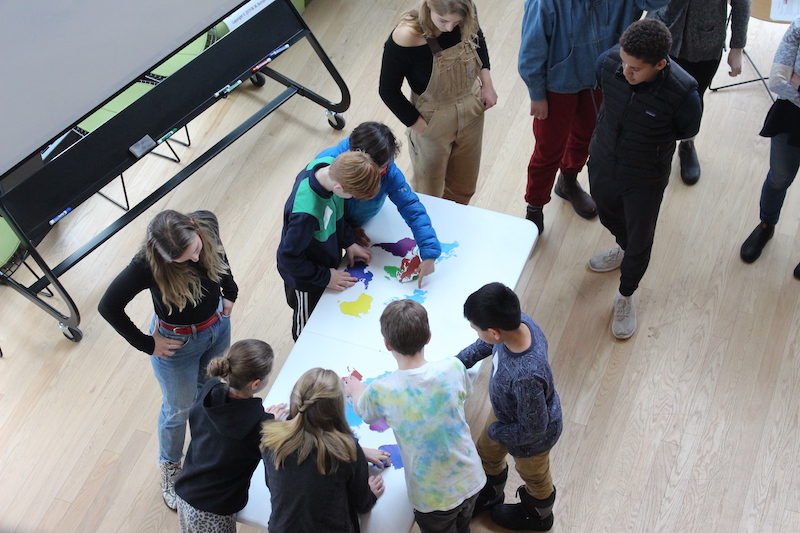 Some of the Bowdoin students said they appreciated the public service aspect of the assignment. "Communicating about science is one of the most important things we can do," Sage Kashner '22 said.  
The student instructors broke into three groups to teach subjects they had studied during one of the class's lab outings. Each devised a kid-friendly lesson about well-known spots in the area: the Giant's Stairs, Pemaquid Point, and a Topsham quarry.
The Pemaquid group explained that Maine once had mountains as high as Mt. Everest. The students used objects like spaghetti and pieces of chocolate to demonstrate how the peaks had formed and later eroded away. Then they handed out the candy to the children.
After wrapping up, the Bowdoin students said that their assignment, to convert complicated ideas into digestible and interesting lessons for kids, had helped them better grasp the material.
"I liked thinking about how to simplify the information," Perrin Milliken '22 said, which prompted one of her group partners to add, "It really helped me understand the concepts."