Building Community Through Art
Published by Tom Porter
The Friday before exam week and students, faculty, and other members of the Bowdoin community, flocked to the Edwards Center to enjoy the annual student fall art show, where the work of about 150 students was on display. 
Photography by Andrew Estey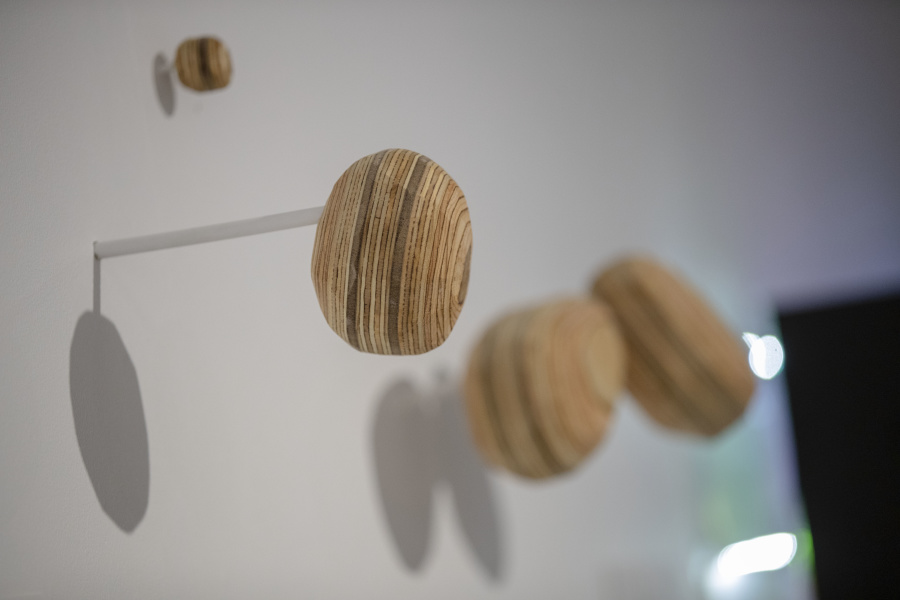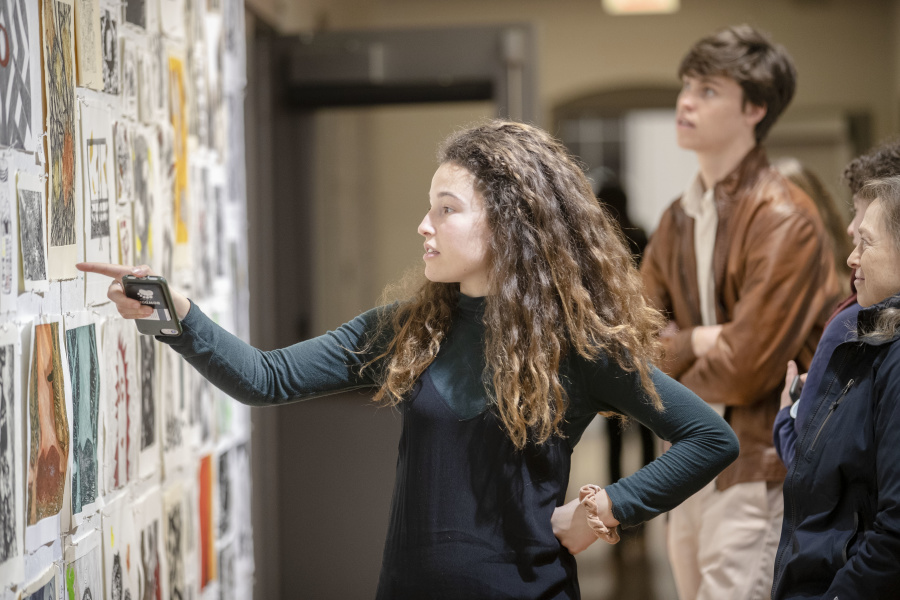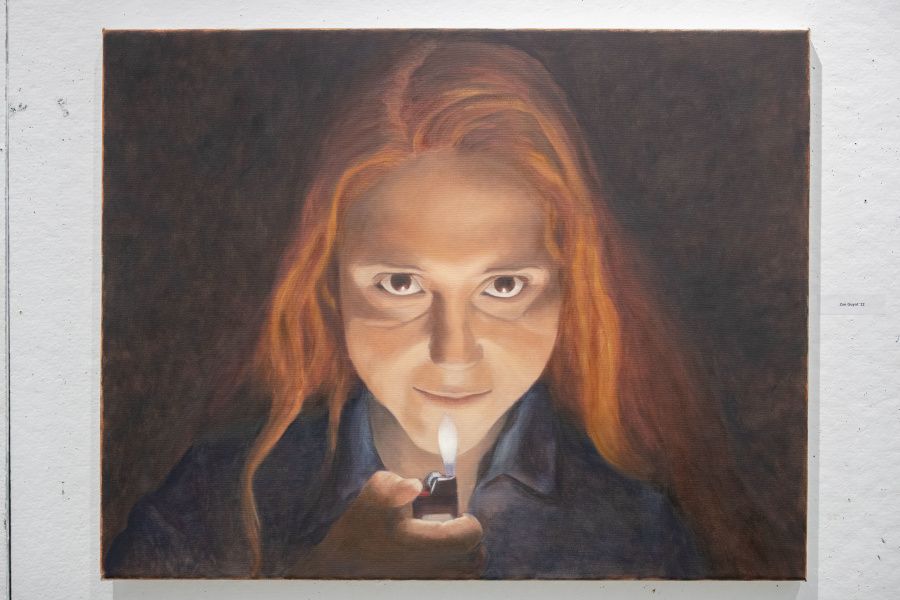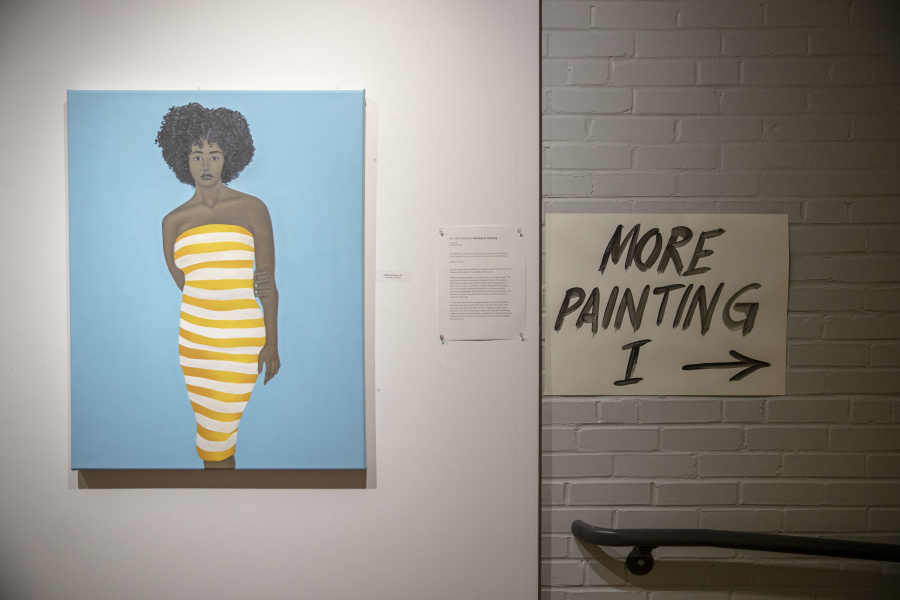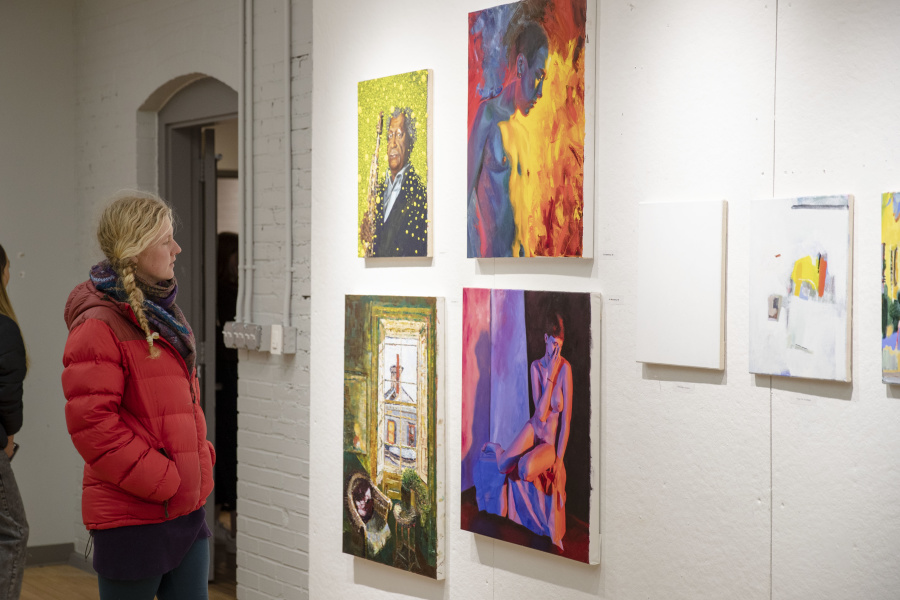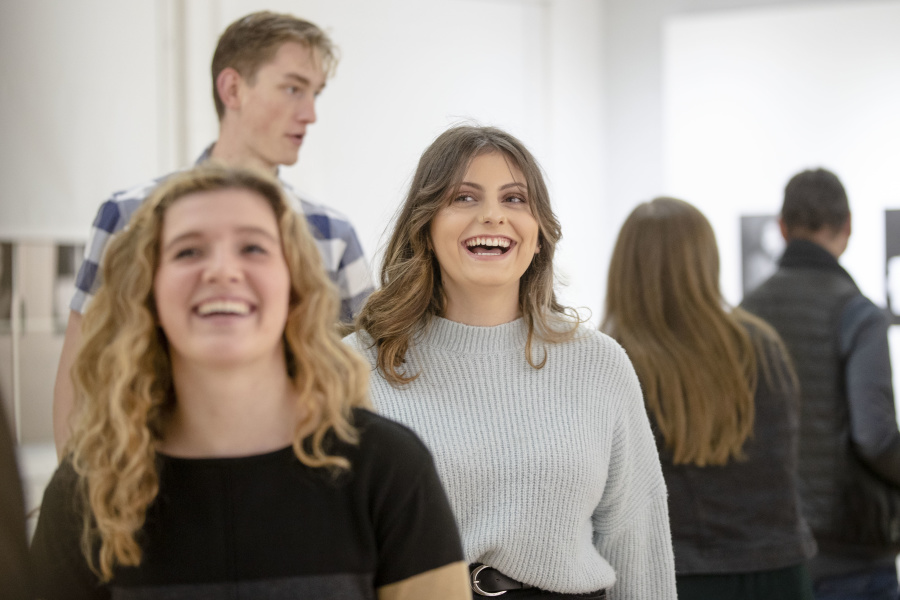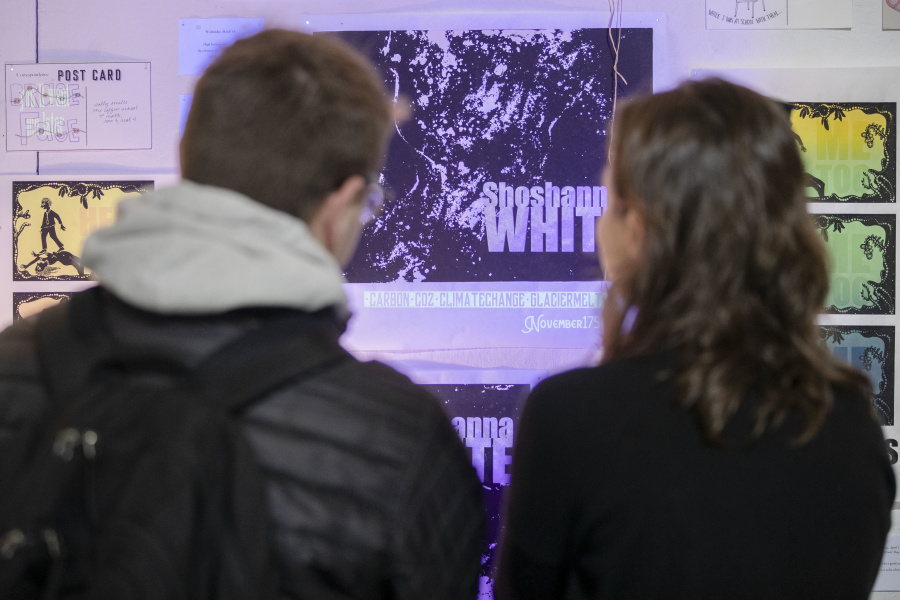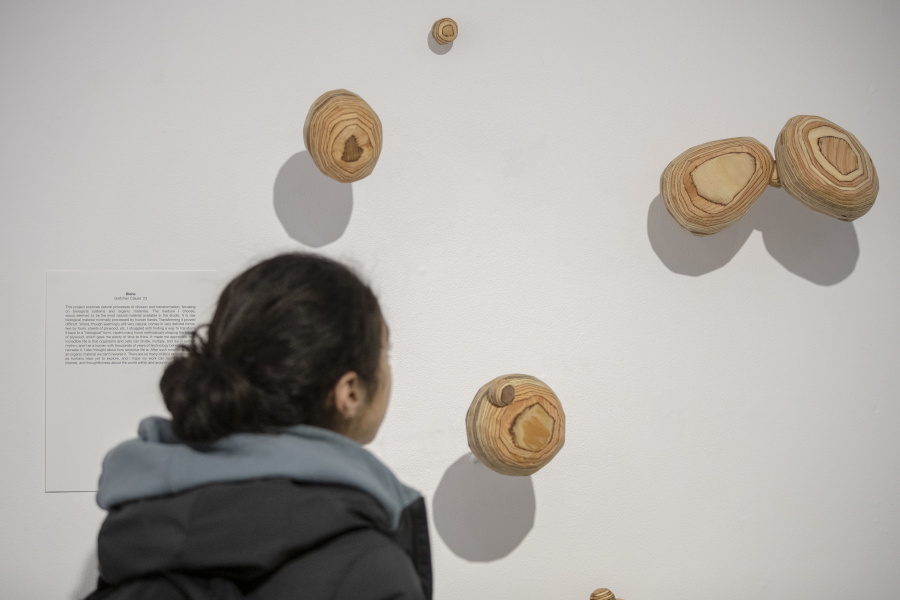 The open house event was jointly organized by students, faculty, and staff from the department of visual arts. "We host this event at the end of every semester," said Associate Professor of Art Carrie Scanga, who is also department chair. 
"Students gain experience with all aspects of installing an exhibition, including the selecting and arranging of artworks, practice with hanging tools and hardware, and the use of lighting and labeling," she explained.
Typically, students exhibit their final projects, which are a culmination of several weeks' efforts, said Scanga. "Celebrating those efforts publicly in Edwards builds community among our students." 
Work by students at every level of the visual arts, from beginner to advanced, was on display, including digital art, drawing, painting, photography, printmaking, and sculpture. "We on the faculty are very proud of the students' output and professionalism," she added.