Singing the Praises of the Common Good
Published by Tom Porter
Today, Ryan Speedo Green is a rising star on the world stage, a bass baritone singing major roles in the most prestigious opera houses in America and Europe. Two decades ago, he was a troubled adolescent, locked up in a juvenile facility of last resort.
Green visited campus in early October to receive the Henni and Harry Friedlander Award for the Common Good*. In his speech, Green described his impoverished childhood in southeastern Virginia, at one point living in a trailer pockmarked with bullet holes. He was angry, violent, and explosive. At just twelve years old, Green found himself incarcerated—in solitary confinement.
From here, he was determined to turn his life around. The fact that he was able to do so Green described as a testament to the power of the common good and the faith shown in him by the people who helped him. Green said he fell in love with opera at fifteen on a school trip to the Metropolitan Opera House in New York, where he saw the great African American mezzo soprano Denyce Graves perform in Carmen and decided he, too, wanted to sing on that stage.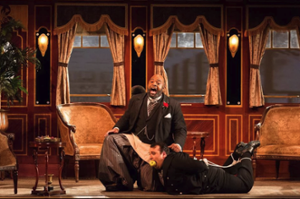 (Yes, his middle name really is Speedo. He was born on April Fool's Day, he explained, and his father—an amateur bodybuilder—decided to name him after his favorite brand of underwear!)
Audio: hear more about Speedo Green's journey.
(includes excerpts from Denyce Graves singing Carmen and Speedo Green singing "Confutatis Maledictis" from Verdi's Requiem with Andris Nelsons conducting the Boston Symphony Orchestra at Tanglewood Music Festival July 2019.)
Slideshow 
Speedo Green visited Bowdoin on October 7, 2019, to receive the Henni and Harry Friedlander Award for the Common Good. Photography by Fred Field.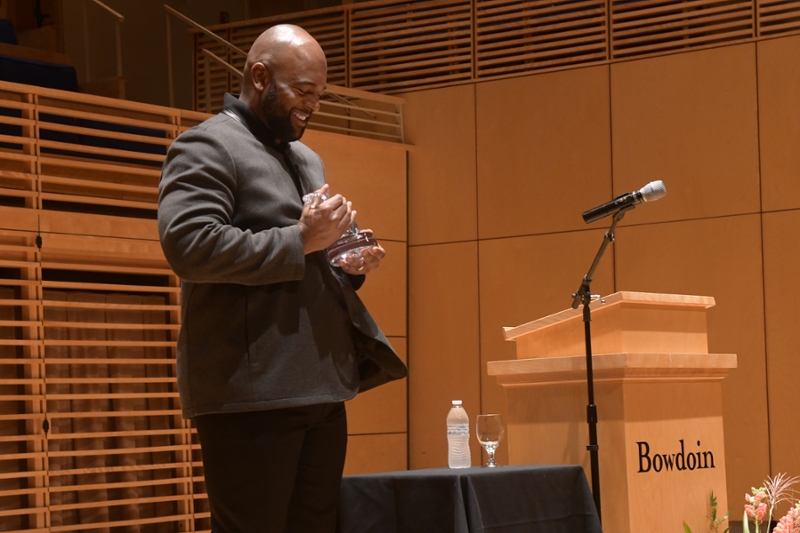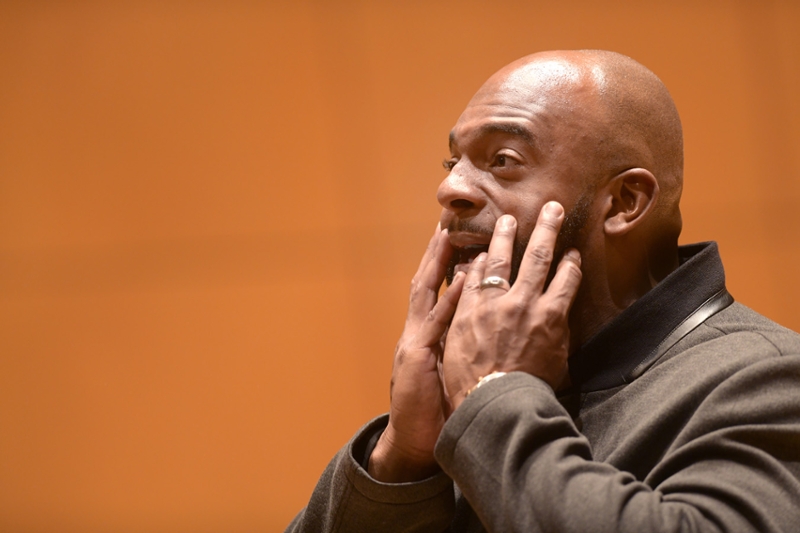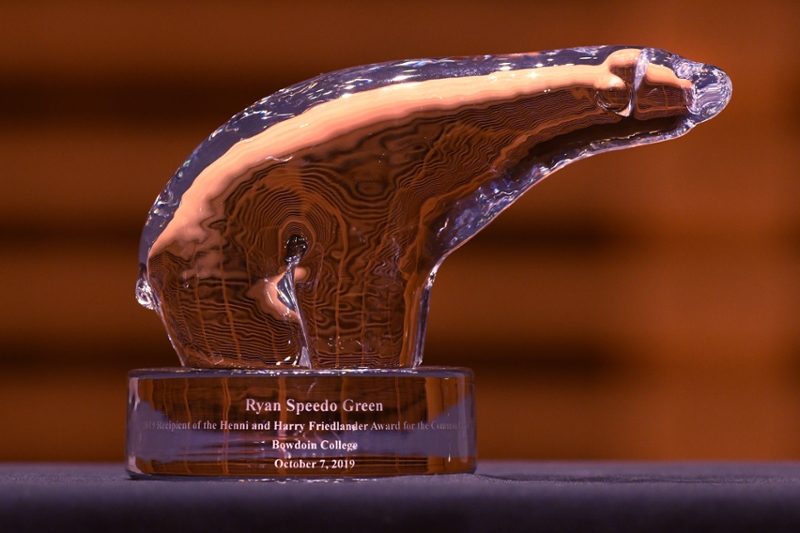 * The Henni and Harry Friedlander Award for the Common Good is presented to an individual who has overcome significant adversity in his or her own life and gone on to make a highly significant contribution to the common good.
It was established in 2006 by Martin Friedlander '71, P'06, P'08, P'14, P'18 and his wife, Sheila P'06, P'08, P'14, P'18, to honor the memory of Martin's mother, Henni Friedlander, who survived Nazi Germany to immigrate to the United States where she was an inspiring example of how love and joy of life, rather than hatred and bitterness, can lift the human spirit and enable us as a society to promote the common good; and to honor his father, Harry Friedlander.