Published October 21, 2019 by Holden Turner '21
Prints and Traces: The Environment in Special Collections
Consider the environment in which we read. Many students choose to print articles and read with a hard copy in their hands, marking it up with a pen as they go through the lines. Others save their printing allowance and scroll through essays on a screen. Step into Special Collections on the third floor of Hawthorne-Longfellow Library and the staff guides us to books that invite us to read in a different way.
Students in the Introduction to Environmental Studies class visited Special Collections. A volume of Kate Furbish's Wild Plants and Flowers of Maine lay open on a table as we walked in. Several of the drawings in this oversized folio were unfinished. A yellow-gold flower, for instance, bloomed in the middle of an otherwise uncolored sketch. We could trace where her hand had carved delicate watercolor lines on the page, and at the bottom of each page careful script classified the species and noted the location of each specimen.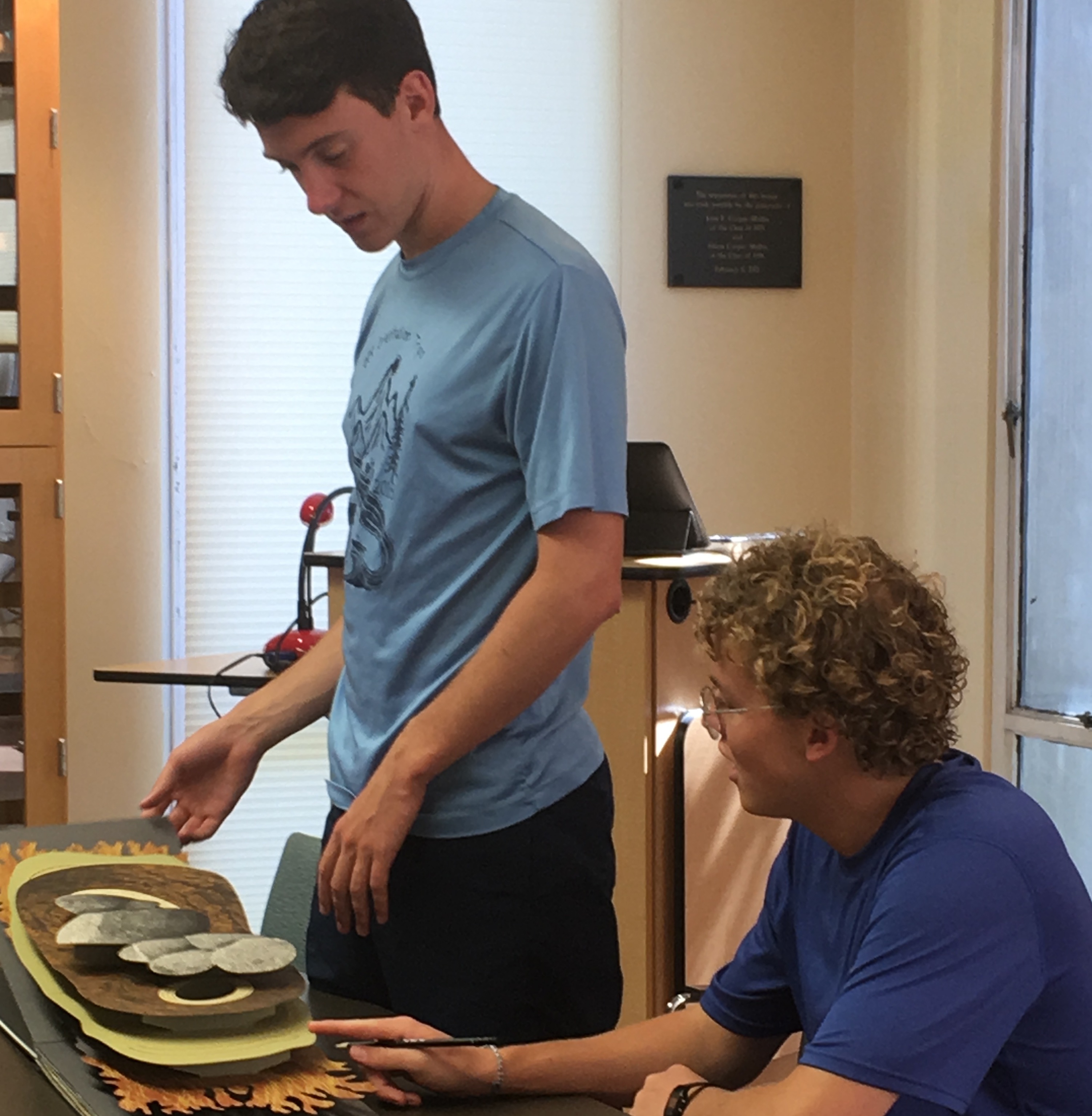 In contrast, a book on the opposite table contained a poem and bold-painted leaves and flowers. This, we learned, was a local artist's book that reacted to Furbish's drawings. The former was rooted in the sciences, the latter strayed to the arts; but both crossed disciplinary boundaries and furthered our understanding of plant life.
With our remaining time, we paged through other artist's books that had some connection to environmental studies. The themes in the books were striking, for sure: images of Greenland from past and present, small drawings of trees and shadows, enormous prints showing dams and industry, a pop-up book asking the reader to confront the facts of global change.