Getting a Kick Out Of Cole Porter
Published by Tom Porter
For some, it was a chance to revisit a few of the choicest treats from the golden age of American songwriting; for others, an opportunity to discover the genius of Cole Porter for the first time.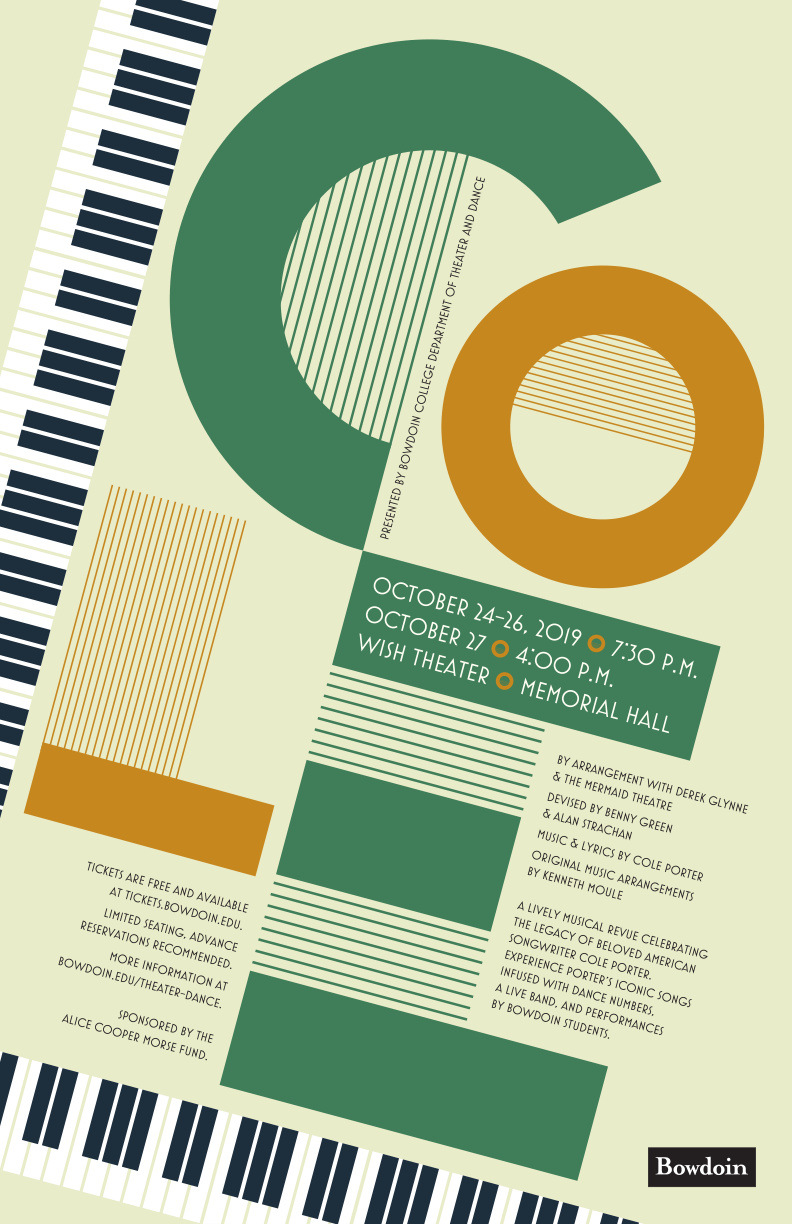 Porter is often described as one of the greatest songwriters and lyricists of the twentieth century, and with good reason, says Professor of Theater Davis Robinson. "The songs are timeless," he observed. Robinson directed the twenty-strong, mainly student cast as they prepared to perform COLE, a revue of Porter's music, which featured such favorites as "De-Lovely," "Night and Day," and "I Get a Kick Out of You."
Robinson says Porter's music and words provided the soundtrack that launched the careers of many of the great musical screen idols of the last century, including Fred Astaire, Ginger Rogers, and Ethel Merman. In that vein, he explains, the staging of the show attempted to recreate the atmosphere of a high-end 1930s nightclub—the sort of venue in which those stars may have performed their cabaret. 
VIDEO: A week before opening night, the cast ran through the show one more time before going into dress rehearsals.
SLIDESHOW: Enjoy this selection of images from the dress rehearsal. Photography by Ann Basu '20.