A Curious Path to the NHL
Published by Tom Porter
In a recent trip back to Bowdoin, Ahron Cohen '06 described himself as "the one guy [from] Minnesota that didn't skate, didn't play hockey." The irony, of course, is that Cohen is now the CEO and president of the Arizona Coyotes hockey team—the youngest franchise manager in NHL history and the youngest president of a professional sports team in the US at the moment.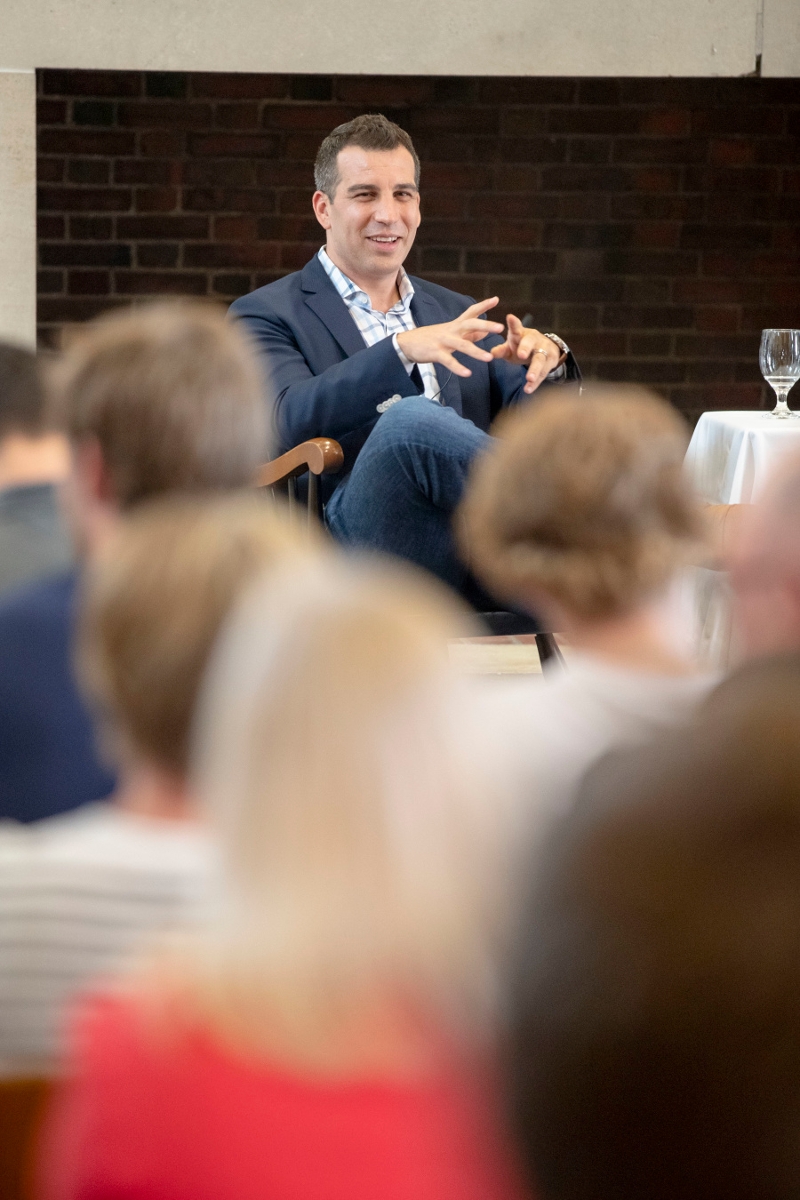 Cohen visited campus on September 27, 2019, to feature in the Bowdoin Coffee Break Speaker Series, a once-a-semester event sponsored by the Office of Stewardship. In a question-and-answer session with Bowdoin's Sports Information Director Jim Caton, Cohen talked, among other things, about the challenges of running an NHL team in a nontraditional market, the importance of analytics in sports, and the value of a liberal arts education.
Cohen may not have graced the ice, but he had an impressive record as a student athlete. He played running back for the Polar Bears football team and was one of fifty college football players to be named as an All-American by the National Strength and Conditioning Association.
When he graduated from Bowdoin as a government and legal studies major, Cohen said he "didn't have the faintest idea what to do." He decided to opt for law school after he was advised it was "a good way to open up doors."
"It's so tough to tell where you're going to go in life," he said, when asked if he had advice for students. "If you would have told me [a few years ago] I would end up in Arizona with a hockey team, I would have said 'you're nuts.' I think what's important is, don't try to plan out every detail in your career and life. Really focus on making great connections and finding those mentors, learning everything you can, making yourself an asset. That's a major piece of advice."
Listen to the interview 
 Photography by Andrew Estey