Published September 09, 2019 by Rebecca Goldfine
A Unique Lab for Uniquely Challenging Problems
A new lab in the Roux Center for the Environment serves as a hub for students researching environmental problems and proposing solutions through the lens of the social sciences and humanities.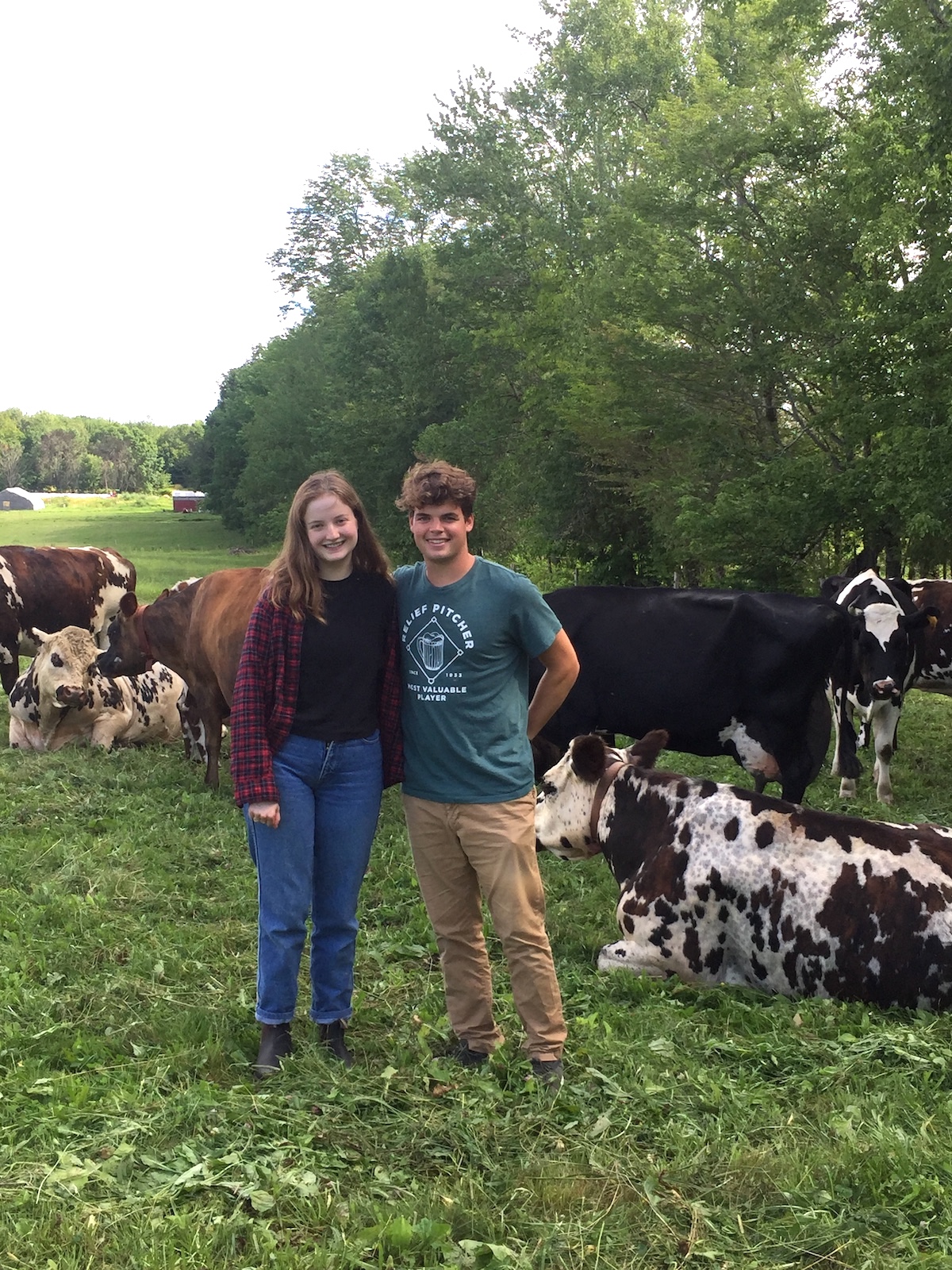 When the Roux Center opened last year, it was intended to bring together faculty, students, and other scholars across a variety of academic disciplines to work together on improving the health of the planet. The latest step to making that vision a reality comes by way of a unique new space on the second floor: the Franklin G. Burroughs Jr. CoLab for Humanities and Social Science Research.
The CoLab is both a functional work space for active research and a visible reminder of the role the humanities and social sciences play in environmental studies. The "co" in CoLab is short for collaborative.
"Scholars from many fields ask questions and conduct research that is relevant to the study of the environment," Assistant Professor of Environmental Studies and Government Shana Starobin said. She and Eileen Johnson, program manager of the Environmental Studies program, helped bring the CoLab to life.
"Yet academic silos and narrow definitions of what constitutes expertise too often limit the kinds of knowledge engaged and applied in the management of ecosystems and natural resources," Starobin added. She pointed to myriad disciplines beyond the natural sciences—like political science, economics, sociology, philosophy, history, and literature—that inform both how we conceptualize environmental problems and how we find and enact solutions.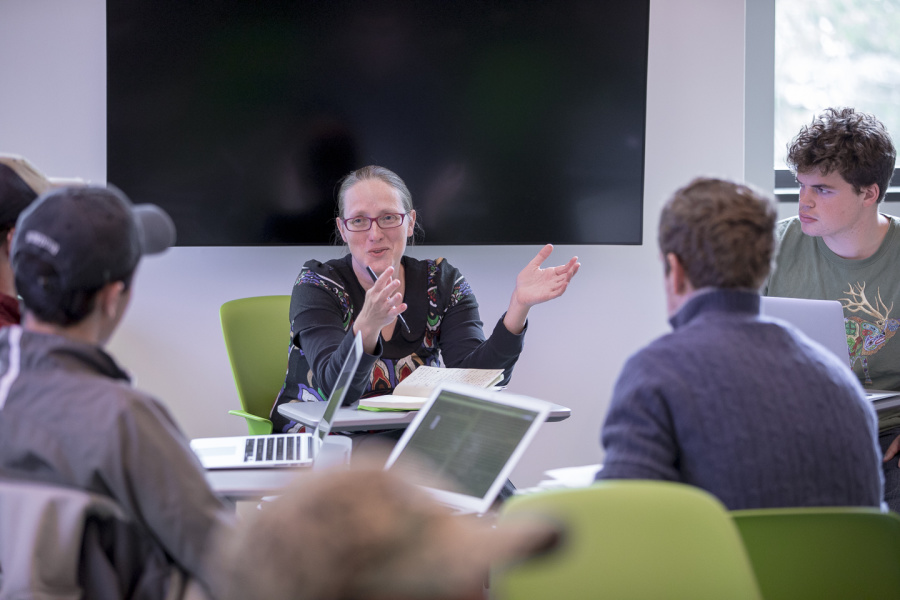 In addition to setting up the CoLab, Johnson and Starobin have developed a new two-course program that immerses students in field research methods and data analysis, to prepare students for environmental social science research in the field.
"We want our students to get off campus and into the field—to embrace social science research methods as essential skills in the environmental management tool kit," Starobin said.
"Among other things, our students learn to listen, ask better questions, practice ethical rules of engagement with community stakeholders and research participants, design surveys, conduct interviews, analyze data, and generate final products attuned to the priorities of community partners," she added.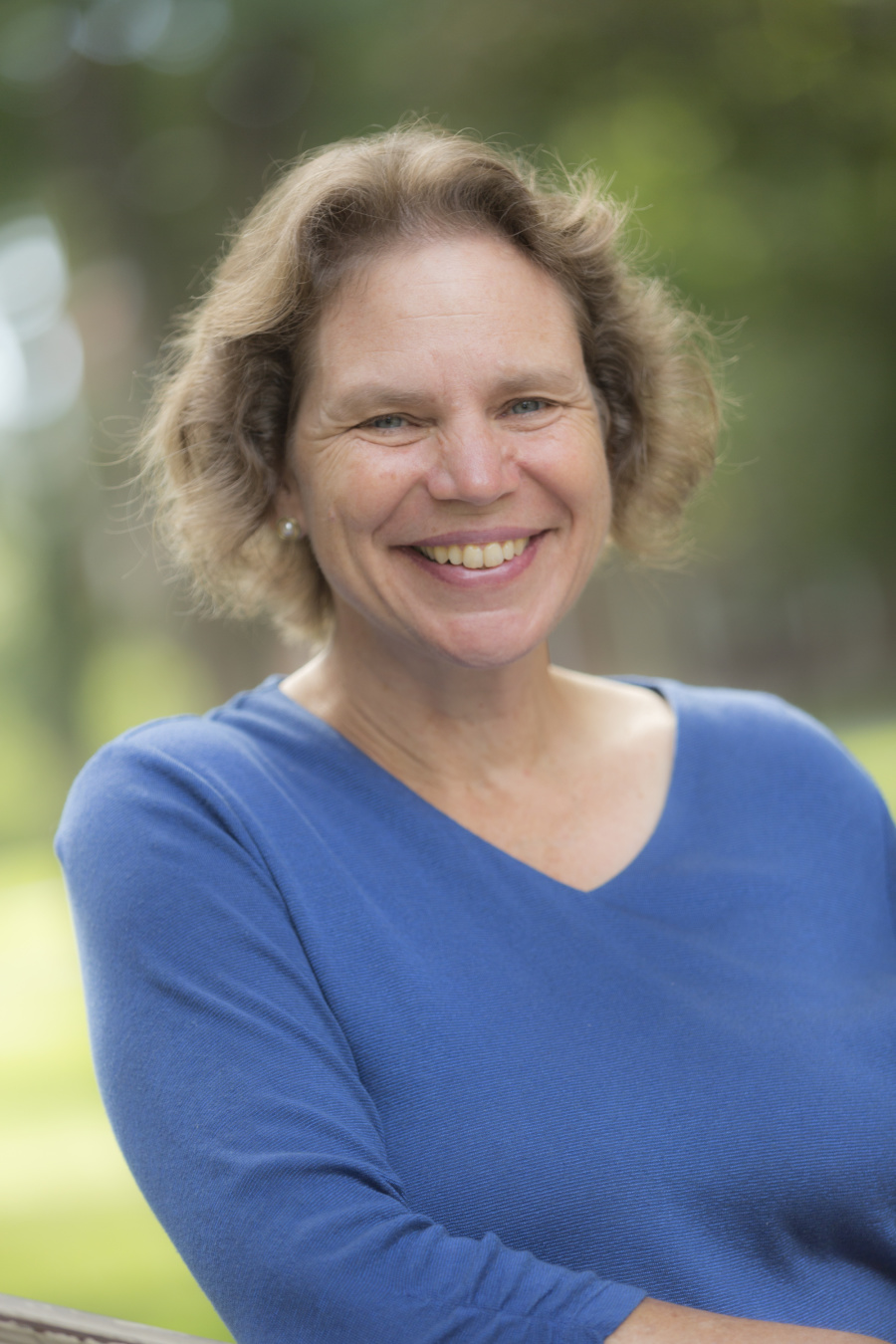 While the two professors have their own distinct research agendas and academic interests, Johnson and Starobin envision the CoLab as a space where students and faculty can tackle questions that emerge from collaborative research with community partners. Over the years, Johnson has collaborated with many of these organizations, such as town planning departments and land conservation nonprofits, in both the classes she teaches and an environmental studies fellowship program she oversees.
"The establishment of the CoLab has been instrumental in facilitating even more collaborations, not only among our students but also with outside community partners," Johnson said. This past year, for example, CoLab students coauthored papers (currently in review at scholarly journals) that examine critical topics for coastal Maine communities facing an uncertain future as seas rise and storms worsen.
"Building on our vital network of partners ensures that students dig into projects that are grounded, optimally, in communities and relationships the students already have made through summer internships," Starobin said. "This ensures they possess the essential context within which their questions and research process is embedded—and that they know their audience—so their work remains relevant."
Student CoLab Projects: Food insecurity and Maine's Dairy Industry
This summer, environmental studies and government majors Cal Soule '20 and Eleanor Paasche '20 used Cooke Environmental Research Fellowships from Bowdoin to join the first wave of students building these ideas into the CoLab's foundation.
While the CoLab houses diverse student projects—on coastal resiliency, public perceptions of aquaculture, barriers to access for new Americans farming in Maine, and shifts in how federal documents define climate change, for example—the specific efforts of Soule and Paasche aligned closely with Starobin's research around agriculture, food systems, and environmental policy. 
Agriculture is an area of growing interest to many environmental studies students, and a fertile area of research in Maine. As such, Starobin and Johnson encourage students to treat the state as a field site.
Soule investigated food insecurity in Maine—when people struggle to get enough to eat—and Paasche examined the state's declining dairy industry. Their research, which includes interview transcripts, policy documents, and field notes, will not only lay the groundwork for their own future projects but will also become part of the CoLab's internal archives.
"All of the knowledge students produce remains within the lab and contributes to ongoing and future collaborations within and beyond Bowdoin," Starobin explained.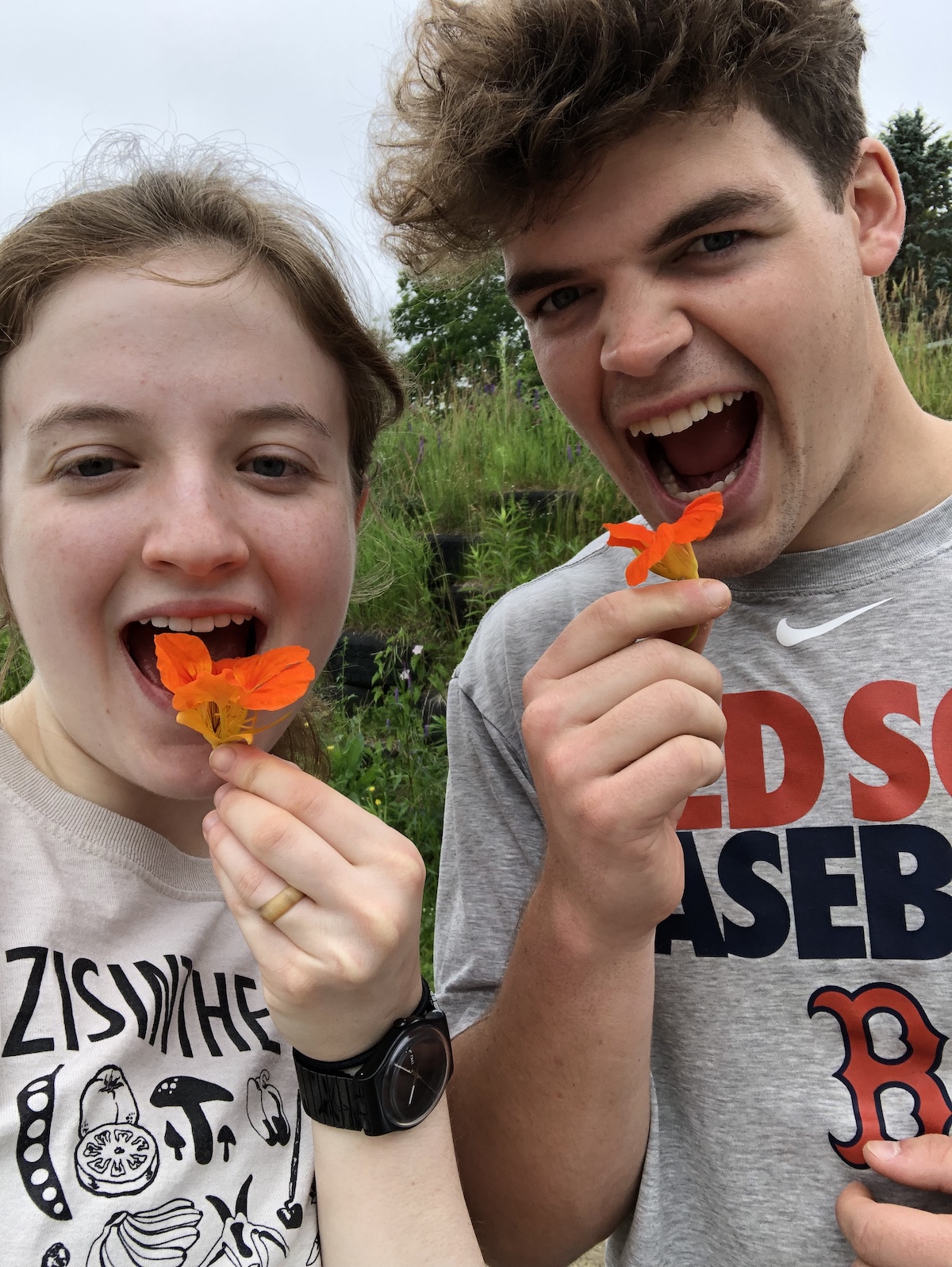 Soule's interest in food insecurity was borne out of growing up in southern Maine with two parents who teach in public schools and encounter the problem every day in class. "One in five children in Maine are not getting the food they need," he said. "Public school is supposed to be an equalizer, but food is a huge barrier to achieving that. You just can't learn if you don't have food in your stomach."
He looked into how schools help feed their students and the ways the state is encouraging farms to sell produce to schools. He's also interested in learning more about the differences between rural and urban communities in response to food insecurity.
"All this data will hopefully turn into an independent project—and it will inform future students," he said. "It'll also serve as a time stamp of what is happening right now in Maine agriculture."
Paasche became interested in the dairy industry after helping Bowdoin Dining reexamine options for sourcing milk and other dairy products as part of a client-focused group project in Starobin's spring class, Talking to Farmers and Fishermen: Social Science Field Methods for Environmental Policy Research. 
After learning about the local dairy business, she was inspired to investigate in greater depth the reasons behind the industry's "crazy decline" (numbers of Maine dairy farms have dropped from 500 to about 240 in just a couple of decades).
"The dairy industry is still really important for rural economies," Paasche said. "And it's important for tourism, to keep the state pastoral, and for land management and land conservation."
She said she's appreciated her time practicing social sciences research methods and collecting data this summer. She credited Starobin with giving her and Soule the freedom to explore as part of the research process.
As a mentor, Starobin "really motivates students to do amazing, different, creative projects, and more experiential hands-on learning and research," Paasche said, "to really get out there and practice so many important life skills."