Project Healthcare Places Five Students in Bellevue Hospital
Published by Tom Porter
A group of students learned about the realities of public health care over the summer. Three seniors and two juniors spent ten weeks in New York City working at the nation's oldest public hospital—Bellevue.
With help from Bowdoin's Office of Career Exploration and Development, the five aspiring doctors enrolled in a program called Project Healthcare. Organized by NYU School of Medicine, it offers students an immersive and challenging opportunity to experience and observe many aspects of health care in the hospital's emergency department.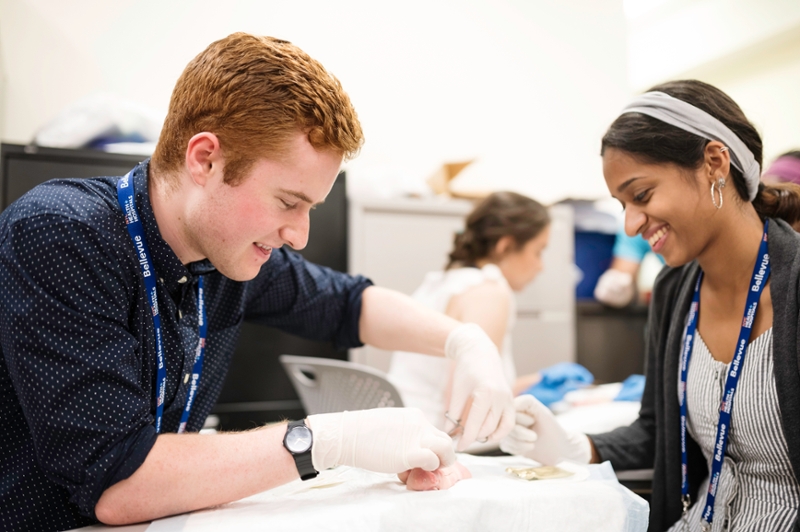 "The biggest role we play is that of patient advocate," said Andrew Moore '21, who received an Annual Fund for Career Readiness Award, made possible by a gift from David C. Linton '82— one of nearly 100 funded internships the College awarded students this summer to pursue unpaid opportunities. "The hospital serves as the city's number one trauma center, but because it's underfunded and understaffed wait times are super long and people can fall through the cracks. We spent a lot of time making sure patients had all they need, like food, water, and blankets, as well as helping them navigate the system and access the help they need. It was a lot to take in," he said of the experience. "You have people from all over the world, a lot of homelessness, substance abuse, poverty, and many structural issues you can't really fix in one visit. It was quite an eye-opening experience.
"I've known for a long time I want to be a doctor, and this is shaping the kind of doctor I want to be." Moore, who is majoring in neuroscience, also said the experience has taught him to put biases aside and approach each person with humanity: to "meet them where they're at."
Gloria Zhao '20, a sociology major who received the same award as Moore, said the internship enabled her to get a close-up view of the inequities of the health care system and the social factors associated with that. "I have learned about the programs and strategies involved in reaching the populations that are most often forgotten about. My experience this summer has inspired me to work on tackling the flaws in our health care system while continuing my future career in medicine," she added. Zhao's internship was made possible by a gift from David and Barbara Roux P'14.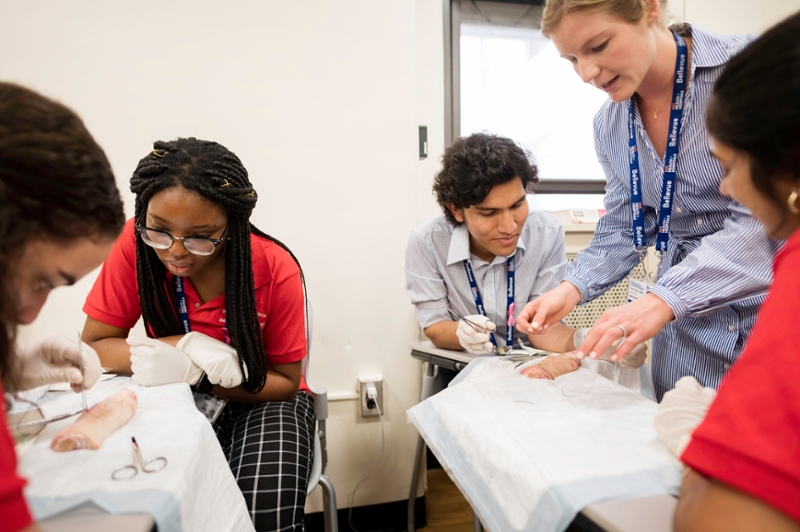 Biology major Diego Villamarin '20 said Project Healthcare helped him "grow in all directions. I witnessed humanity at its extremes. I saw people coming in crying, desperate, and in pain." It was a humbling and a rewarding experience, he said, to be able to interact with so many in the health care field. "I observed and assisted doctors, nurses, social workers, and many other trained professionals. I recognized the importance of a team-based approach to patient care." Villamarin was the recipient of a Preston Public Interest Career Award.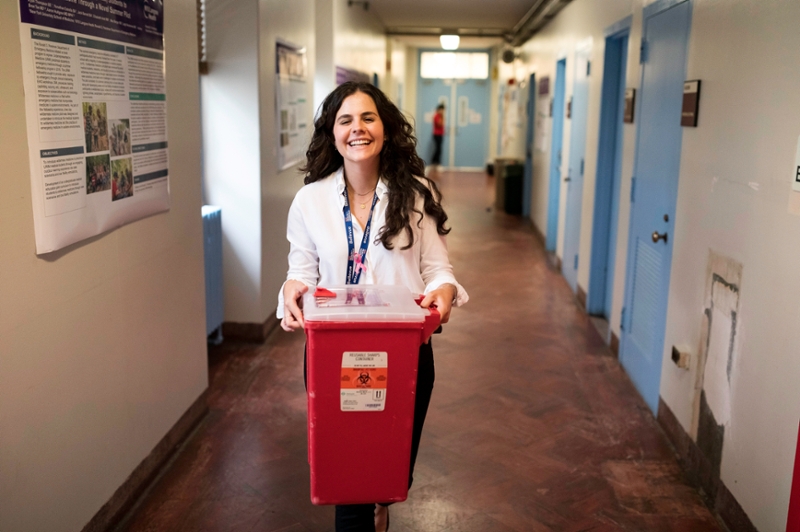 "Through Project Healthcare, I have learned that medicine is so much more than prescribing drugs," said Marianne Tissot '20, who received an Ajmera Funded Internship Grant. "This program has granted me a holistic view of health care and has showed me the importance of empathy, kindness, and open-mindedness, all of which are essential to being a successful physician," the neuroscience major added.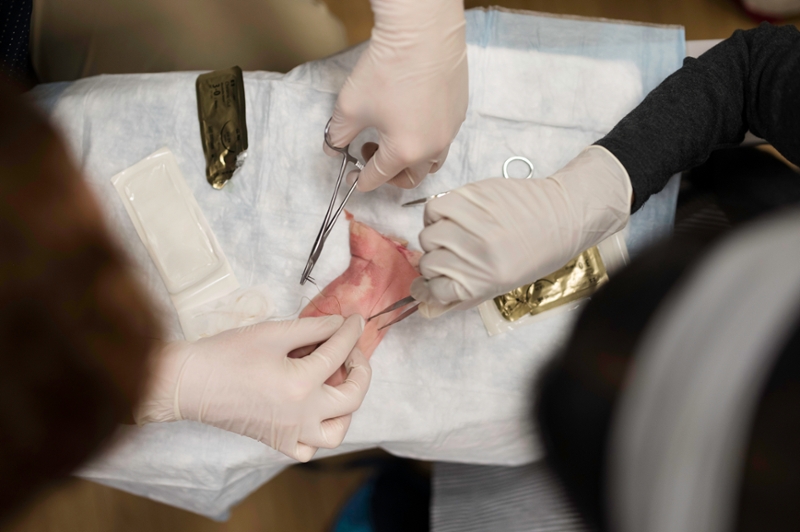 Also enrolled in Project Healthcare over the summer was Favour Ofuokwu '21, who, like Villamarin, is a biology major and the recipient of a Preston Public Interest Career Award. "Through volunteering I was able to be a witness to people's life stories," she said. "Bellevue serves a more underrepresented population, a group of individuals usually ignored in today's society."
Photography by Karsten Moran '05