Published September 09, 2019 by Samara Nassor '22
New College House Residents Prepare to Turn Their Living Rooms into Community Hubs
The students who live in Bowdoin's
eight College Houses
play a big role in fostering a sense of community on campus.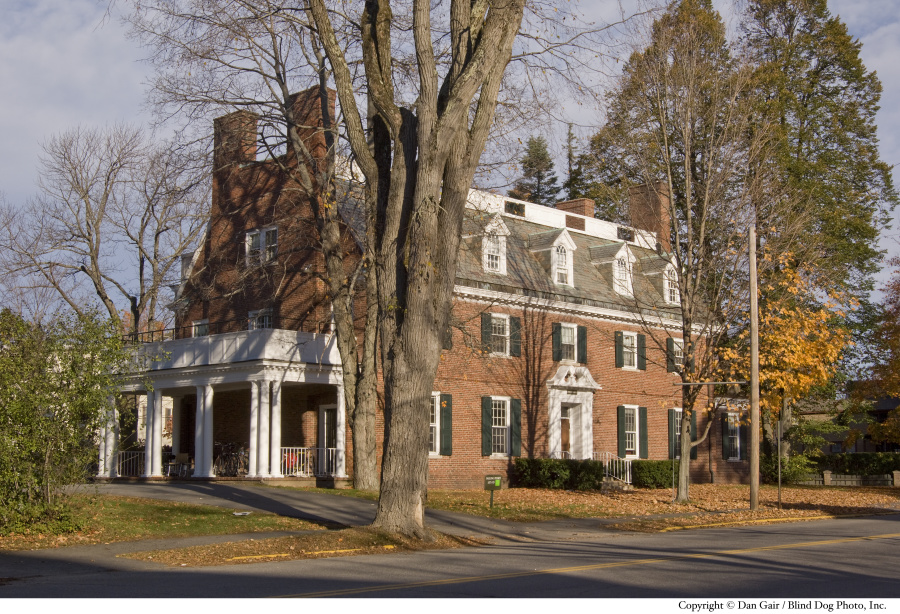 Every fall, before classes begin, College House residents attend a special three-day orientation run by Residential Life staff to learn about Bowdoin's resources available to them, to begin bonding with their housemates and affiliated first-years, and to start brainstorming ideas.
Sophomores who live in College Houses are expected to organize social and intellectual events for the broader community. Many of these are aimed at the new class of first-year students living in affiliated dorms, to help introduce them to the social life of the school. But many more are also open to the public or wider Bowdoin community. These might include a political debate, a night of storytelling, or even a celebration of World Cyanotype photography.
To live in a College House, student residents are selected through an application process, with input from faculty, deans, students, and staff. And while living in a College House with many friends is fun, it's also a chance for students to become leaders and collaborators, and to strengthen their communication and organizational skills as they turn their ideas into reality.
Below we offer a peek into some of the College House orientation sessions, which covered a range of topics from August 31 to September 2.
---
Being Responsible Hosts, with the Brunswick Police Department and Bowdoin Security
One of the sessions covered safety and security on and off campus. Three officers answered students questions during a Q&A session: Aaron Bailey, associate director of the Brunswick Police Department (BPD); Randy Nichols, executive director of Bowdoin Security; and Tim Hanson, associate director of Bowdoin Security.
Below is a selection from that exchange, with answers edited and condensed.
How do you work on diversity? Bowdoin Security understands that perceptions about the police differ from student to student. We believe that everyone should be treated with fairness, dignity, and respect. We have tried to recruit people of color, female officers, and minority groups to contribute to our philosophy and approach. It's important for us to earn a student's trust and make sure that they don't hesitate to contact us.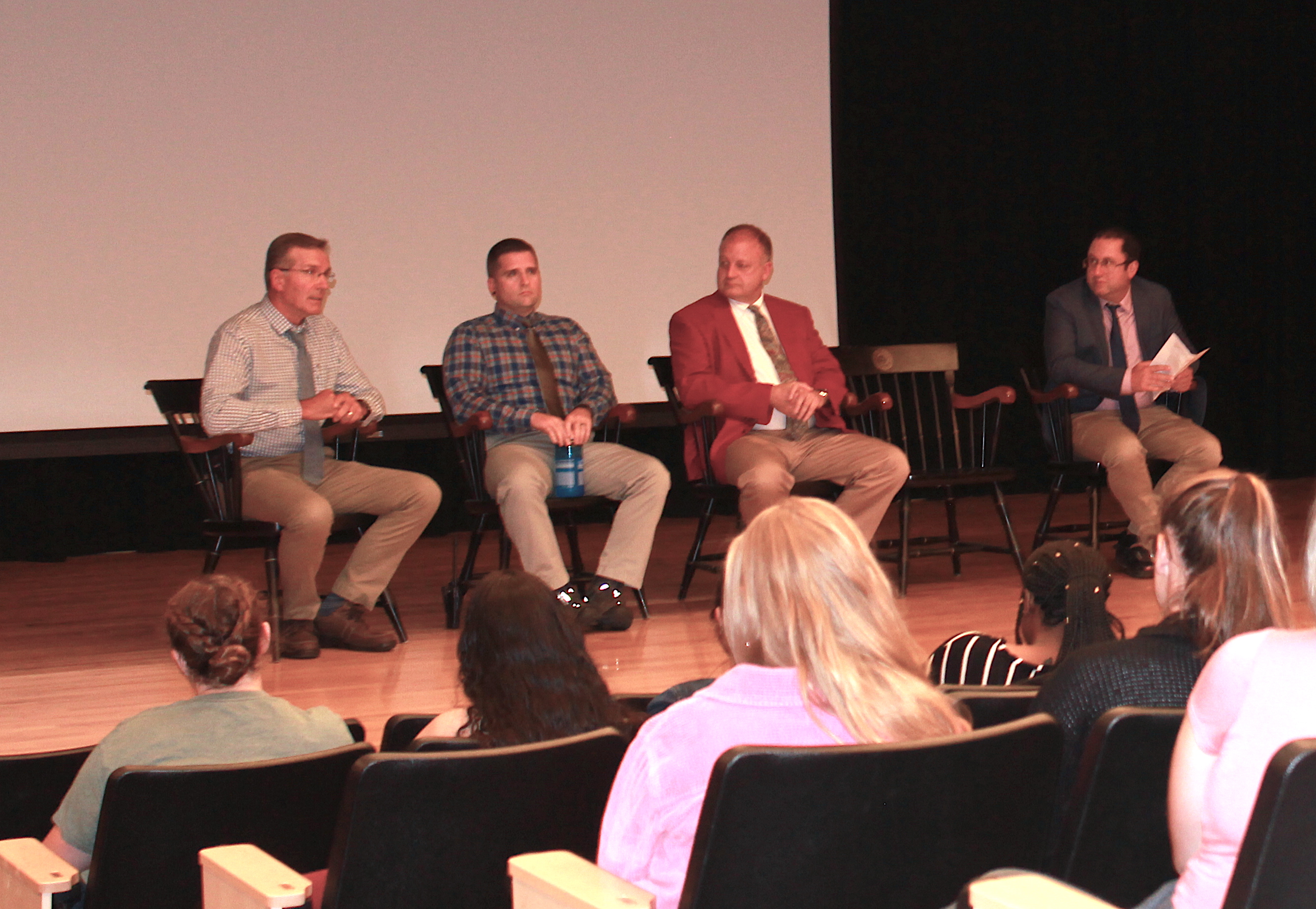 What are your expectations for parties? BPD and Bowdoin Security care for students' safety and want to remove anyone or anything that endangers your lives. We hope that we can minimize incidences of alcohol poisoning. In the campus vicinity, we try to prevent high-risk behavior and violations through selective enforcement. Officers can give you a ticket or a fair warning depending on the case you are involved in. We expect you to cooperate. We give students space to make decisions but hope that they do so responsibly.
What should students be aware of? Students should abide by the law. You shouldn't be drinking under the age of twenty-one. Be aware of open containers when you are walking downtown. There is also an ordinance for smoking on Maine Street. Don't go through private property. We urge you to meet your neighbors and be friendly.
An officer has a discretion to write a ticket for students who have any violations with alcohol. For the first time, you could just get a warning and no ticket. Officers are trained to make good judgments. We work with a good faith effort. We want your events to go well. Bowdoin Security could walk up and down the street if you need us to. We are here to check on you. This is a partnership.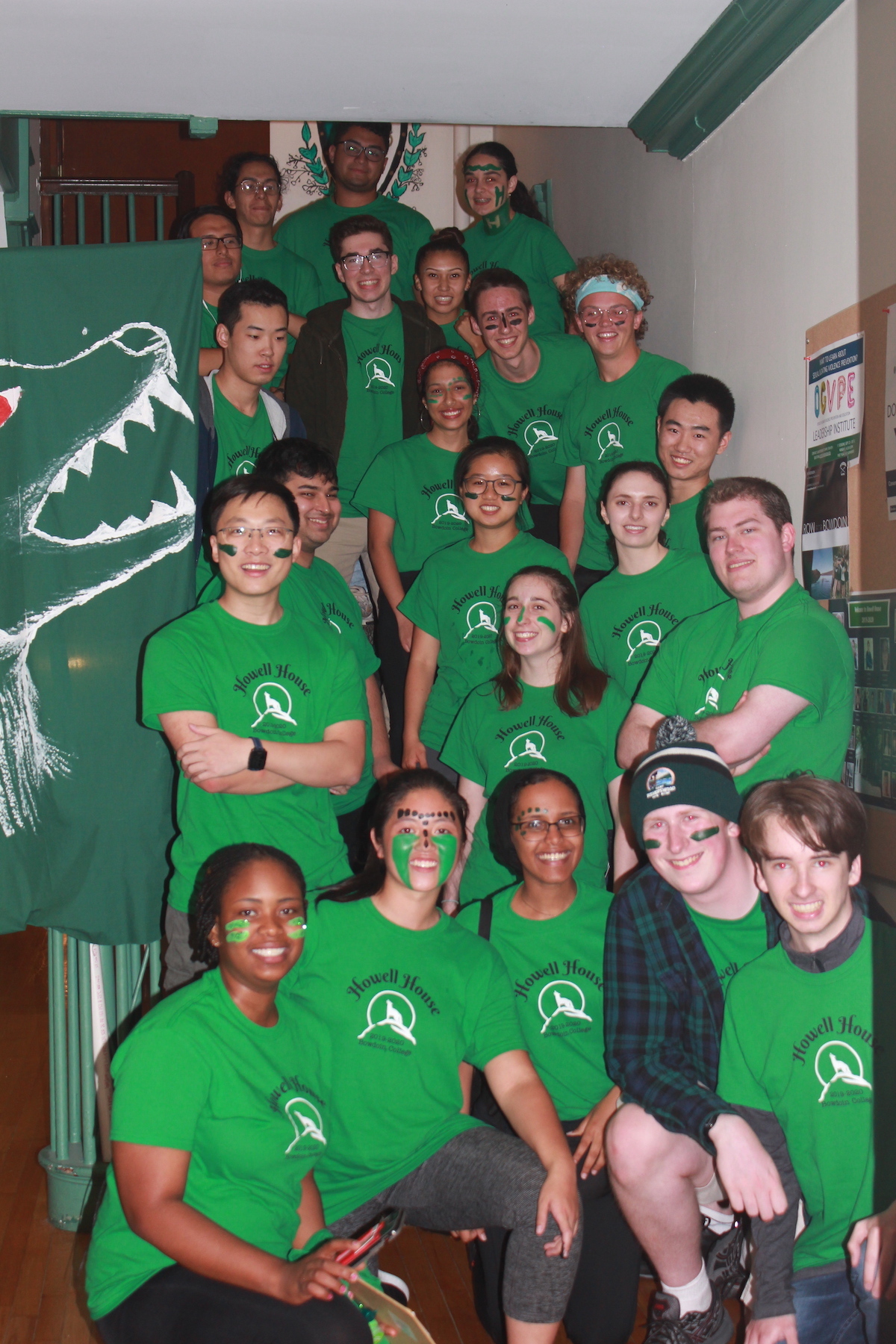 ---
What it means to live in an inclusive space
College House residents are asked to create inclusive spaces, and to make everyone feel welcome. During a group discussion, students were asked to brainstorm how their House could theoretically make some people feel unwelcome, and to come up how they would resolve conflicts.
Among the topics they discussed, House members addressed entrances that were not ADA accessible, gendered bathrooms, tainted House reputations, event themes, and the racial or socioeconomic makeup of their houses. They suggested that some of these matters could be addressed by opening up backdoor entrances that have wheelchair ramps; making bathrooms nongendered; and changing the status quo by diversifying program and event themes.
---
House Olympics
The College Houses and their affiliate first-years also competed in the annual Inter-House Olympics in Farley Field House. The event offered a blend of chants, dodge ball, tug of war and other games. The winner of the Olympics was Boody-Johnson, a new College House on the west side of Maine Street.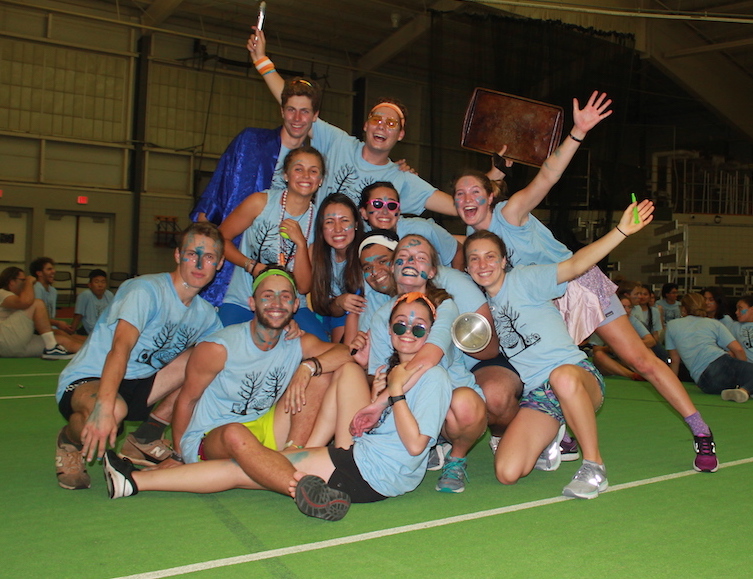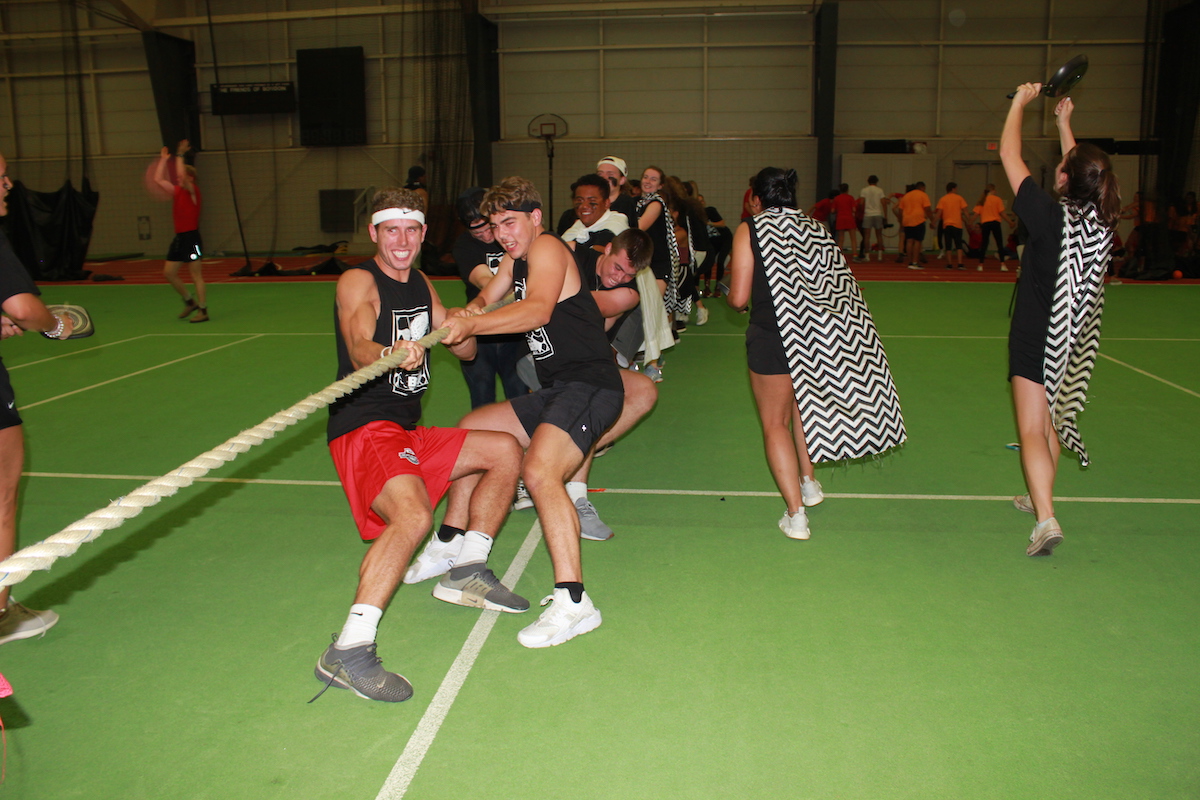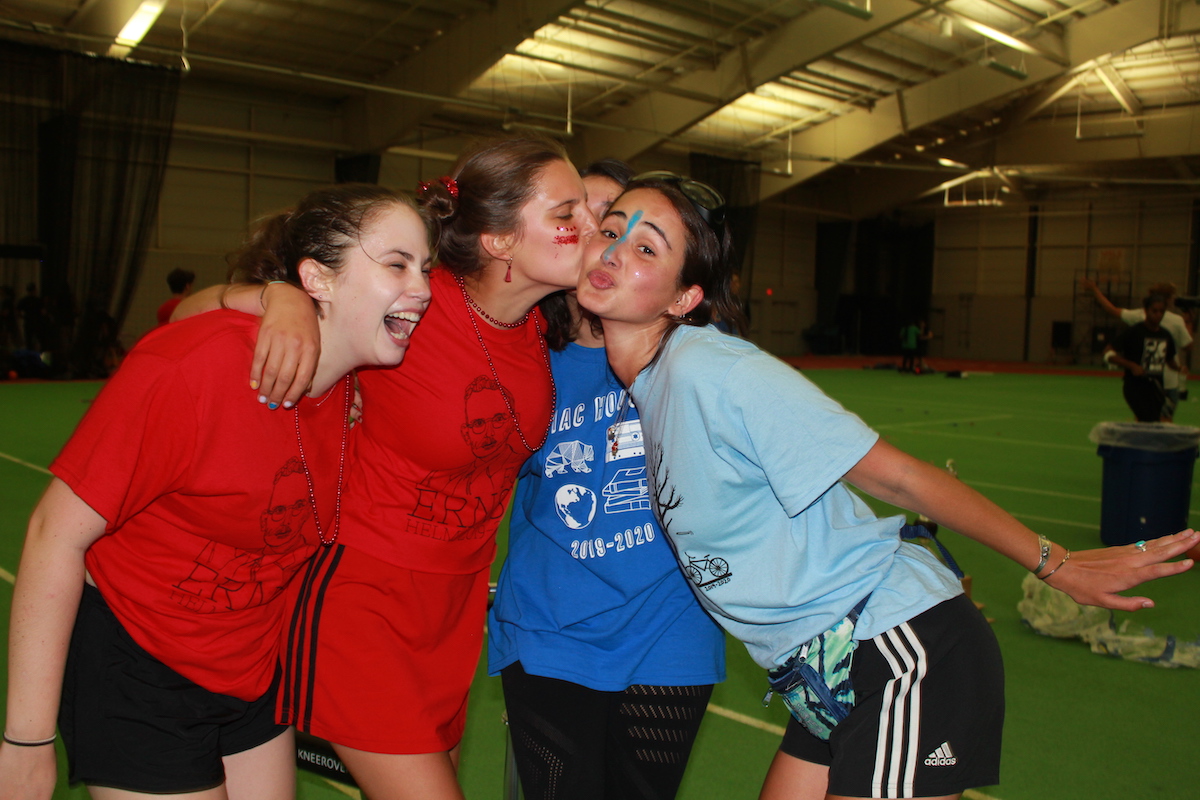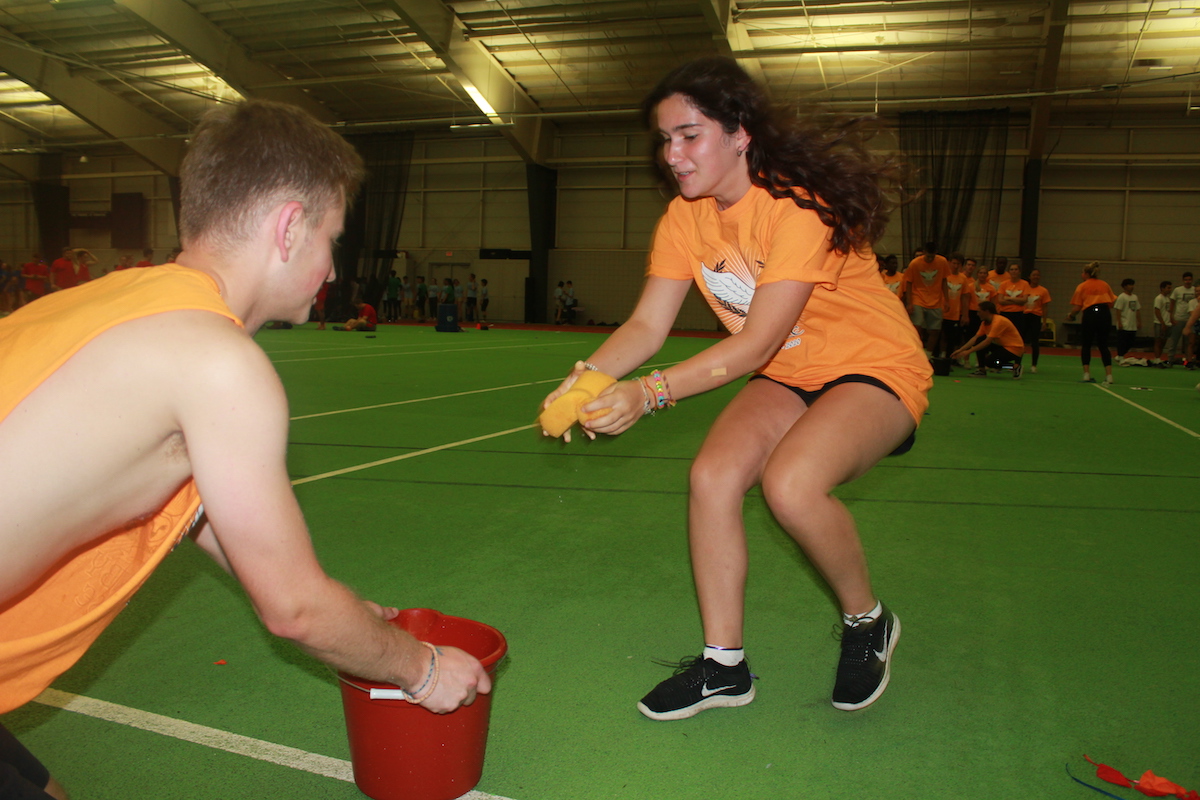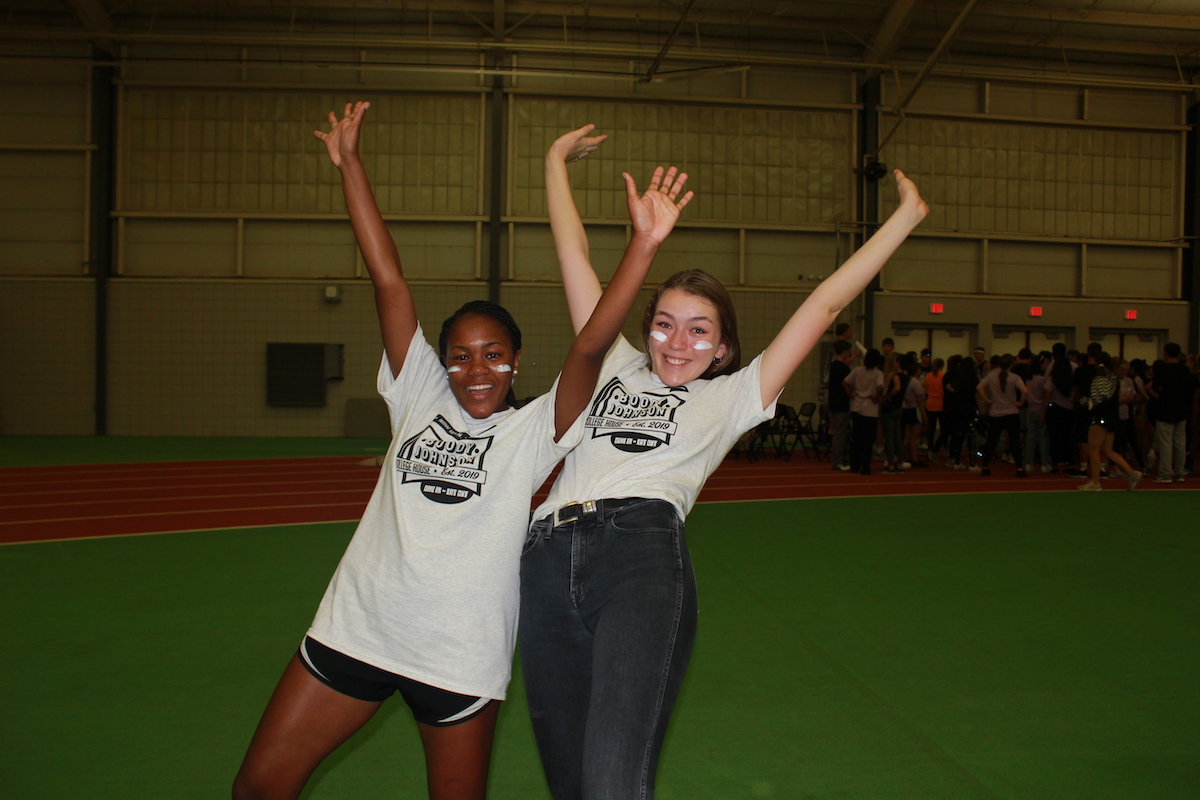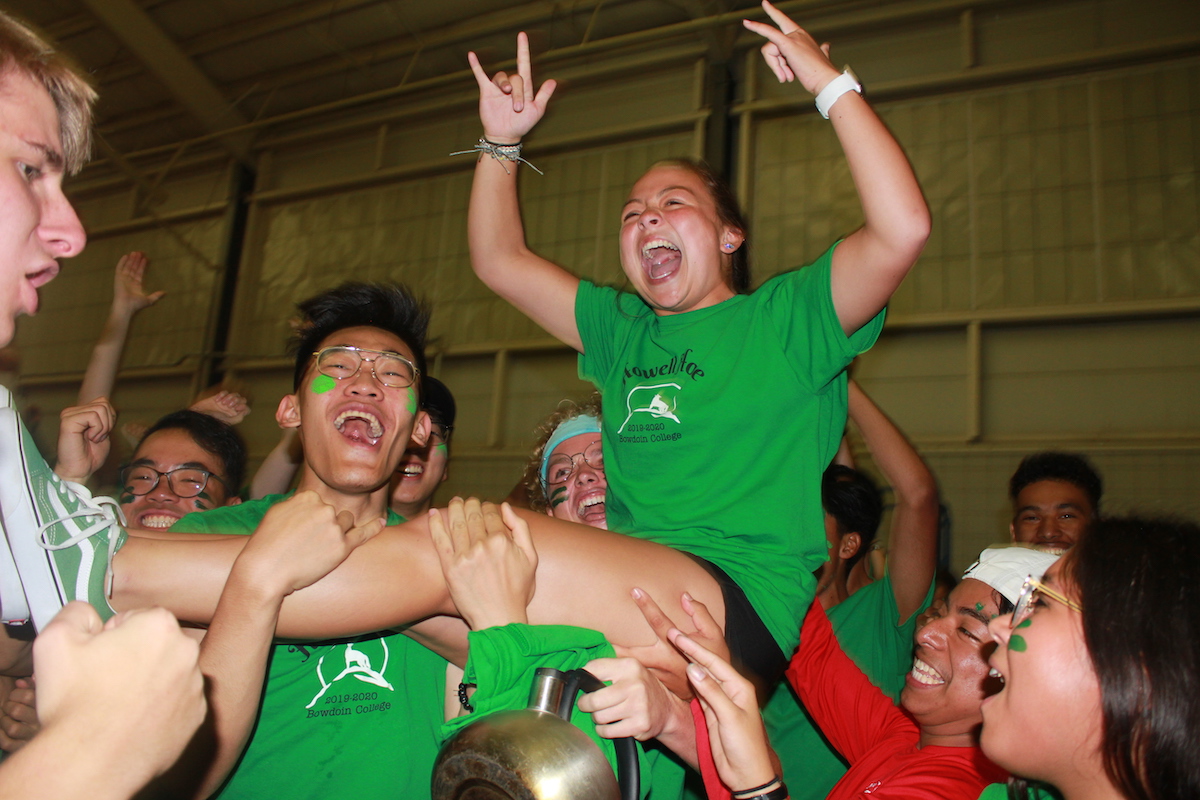 ---
Breakfast with your House Keeper
Not all heroes wear capes. Some of these heroes include the College's housekeepers who take care of shared residential spaces, sweeping floors and setting up rooms for gatherings at the start of each day. After the House orientation ended, College House members organized a breakfast for their housekeepers to get to know each other.