Published September 30, 2019 by Tom Porter
College Welcomes Five New Tenure-Track Faculty
This fall, Bowdoin College welcomes five new tenure-track faculty members in a variety of fields, from Africana studies to neuroscience, with some music, chemistry, and religion to add to the mix.
---
Here's a brief introduction to five new professors on campus: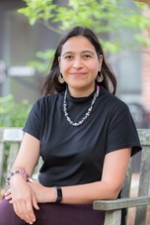 Ireri E. Chávez-Barcenas
Ireri E. Chávez-Barcenas, BA (Universidad de las Américas Puebla), MAR (Yale), MA, Cert. in Latin American Studies, PhD (Princeton), assistant professor of music, focuses her research on the early modern period, particularly the sacred song in the Hispanic world and Italian opera.
Her current project develops a new methodology for the study of function, meaning, and transmission of the vernacular song tradition in the Spanish empire. She has taught previously at Yale University and Rider University.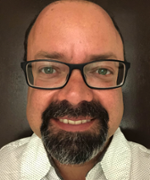 Manuel Díaz-Ríos
Manuel Díaz-Ríos, BS, PhD (University of Puerto Rico), professor of neuroscience and biology, comes to Bowdoin from the Institute of Neurobiology and School of Medicine at the University of Puerto Rico. His recent research examines the function of spinal-motor networks, and how sensory feedback and other forms of modulation alter this activity. He will teach Motor Systems Neurobiology this fall.
"Living in Maine has been a bit of a culture change for me personally," he said, "but I have already been a recipient of incredible hospitality by the local community, who I feel have adopted me, which is really comforting."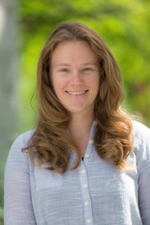 Allison Dzubak
Allison Dzubak, BA, MS, PhD (Minnesota), assistant professor of chemistry, is a physical chemist whose research focuses on designing improved materials for energy applications using advanced quantum chemical methods. She has just completed a postdoctoral research appointment at Oak Ridge National Laboratory in Tennessee.
"I'm so thrilled to have found my way here to Bowdoin. I continue to be amazed every day by our incredible students, faculty, and the welcoming, supportive community," said Dzubak.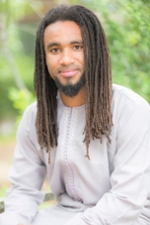 Ayodeji Ogunnaike
Ayodeji Ogunnaike, BA, MA, PhD (Harvard), assistant professor of Africana studies, studies African and African diaspora religious and cultural traditions.
His research focus has been on traditional Yoruba religion in West Africa and diaspora, but he also has experience in fields such as Islam in Africa, Christianity in Africa, African religions, and African studies.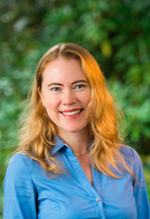 Claire Robison
Claire Robison, BA (Oxford), MPhil (Cambridge), PhD (California-Santa Barbara), assistant professor of religion and Asian studies, is a historian and ethnographer of South Asian religions, with specializations in Hindu, Buddhist, and Islamic traditions. Her research examines how religious identities are being redefined in urban India in relation to changing understandings of family, gender, class, and regional identity. Robison's teaching includes courses on religion and gender, religious identity in modern India, and the ethnographic study of religion.
"My students at Bowdoin arrive to class enthusiastic and prepared to engage in discussions," she said. "This has made my first few weeks of teaching here fulfilling and I look forward to future classes."
---
More Tenure-Track Announcements 
In addition to these five new arrivals, there are also four faculty members already at Bowdoin starting tenure-track appointments this fall. They are Morten Hansen (English), John Kim (Asian studies), Fernando Nascimento (digital and computational studies), and Sebastian Urli (Romance languages and literatures.)