Published September 24, 2019 by Tom Porter
Bowdoin Theater Professor Acts in Alumna-Directed Play at Portland Stage
Associate Professor of Theater Abigail Killeen is excited to star in The Clean House, a whimsical comedy-drama by award-winning playwright Sarah Ruhl. That excitement is compounded by the fact that the director is Bowdoin graduate Cait Robinson, whom Killeen first encountered as a student actor.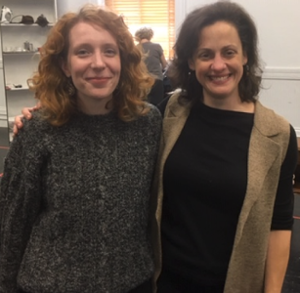 "Cait's a gifted director," said Killeen during a break in rehearsals at Portland Stage. "She's smart and clear and generous and thoughtful. She understands the text deeply, and then marries that understanding to her natural whimsy and humor. It's been a hugely rewarding process, and I think what we're creating together, with Cait at the helm, is really special."
Robinson, meanwhile, said Killeen's involvement makes it feel like things have come full circle. It was at Bowdoin she was first bitten by the theater bug, she recalled. "I initially thought I wanted to be a government major but wasn't sure. So, I made a point in my freshman year of going to as many campus events as possible on my free nights." One evening it might be a public lecture, she explained, and another it might be a concert. "One night I saw that the theater group was holding auditions, so I gave it a go and landed a role. I got something out of it that I was not getting anywhere else—it gave me the ability to suspend time and reality."
Robinson opted to major in English and theater studies and, over time, found herself drawn more toward directing than acting. "I realized I didn't want to act, but to watch others do it. I like to have my attention on other people rather than turned inward on myself." As someone who also teaches college students and runs an internship program, Robinson said that doing theater at a liberal arts school like Bowdoin was "more like real life" than studying it in a BFA program, for example. "You're not tracked in the same way. You are not promised a project or a real role. Instead, someone says to you 'The theater is empty for the next month, would you like to do something in it?' This encourages you to be more opportunistic."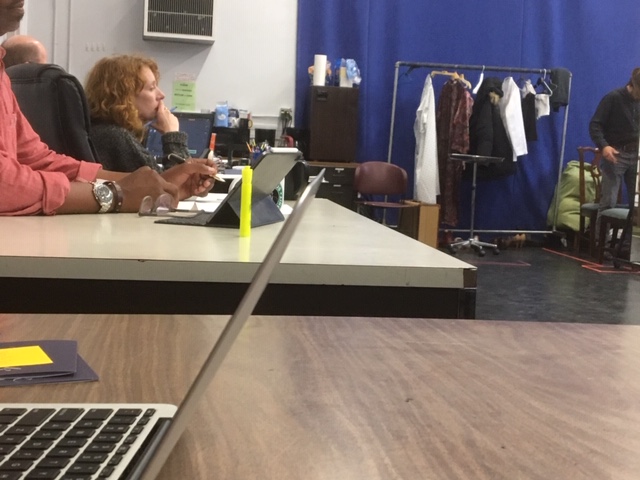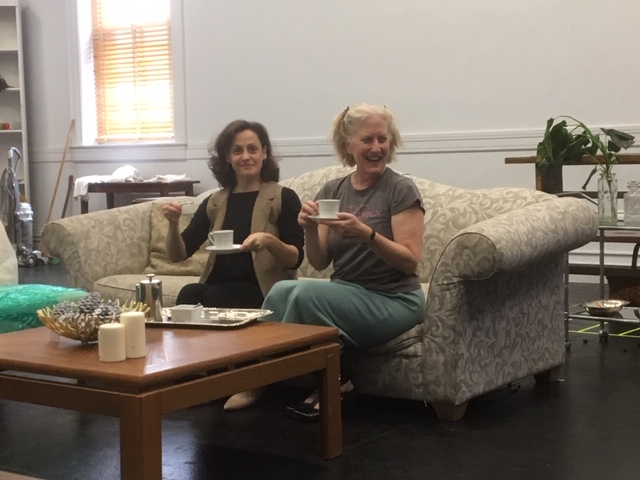 Love, Laughter, and Apples
Killeen and Robinson are both delighted to be involved in a production of The Clean House. "I love this play," said Robinson, "but it's very challenging because it doesn't have a traditional dramatic structure. It's about five people coming together at different points in their life, who are all going through something that causes pain or loss—some a long time ago, some during the play, some just before the play begins."
Whereas more traditional plays build tension, which leads to conflict, then a resolution, The Clean House involves five stories informing one another, all building and resolving simultaneously, explained Robinson. "Lots of theatrical things occur, and there are many surreal moments," she said. "It snows and even rains apples at one point," she said.
Set in a suburban living room, the play features a young Brazilian house cleaner who hates cleaning and dreams of being a standup comic. There are many humorous moments amidst the drama, said Killeen, who plays a middle-aged doctor with marital problems, in whose house the story is set. "I play the role of Lane, who thinks she has all the answers, then the rug is pulled out from underneath her and she has to find out who she is and what she believes in and stands for." 
The Clean House runs at Portland Stage from September 24 to October 13. For Robinson, who is based in New York, directing at this southern Maine theater feels like coming home, she said. "I was an intern here after I graduated from Bowdoin. It's my home theater that raised me!" It's also a great opportunity to catch up with old friends.
Media coverage: Read more about this production of The Clean House in the Portland Press Herald and Broadway World.