Published August 14, 2019 by Symone Marie Holloway '22
Esra Park '21 Practices Design Skills, and Patience, at a Start-Up
Esra Park '21 has a summer grant from Bowdoin to intern for an app with a fun-sounding name which helps people pursue fun in Los Angeles.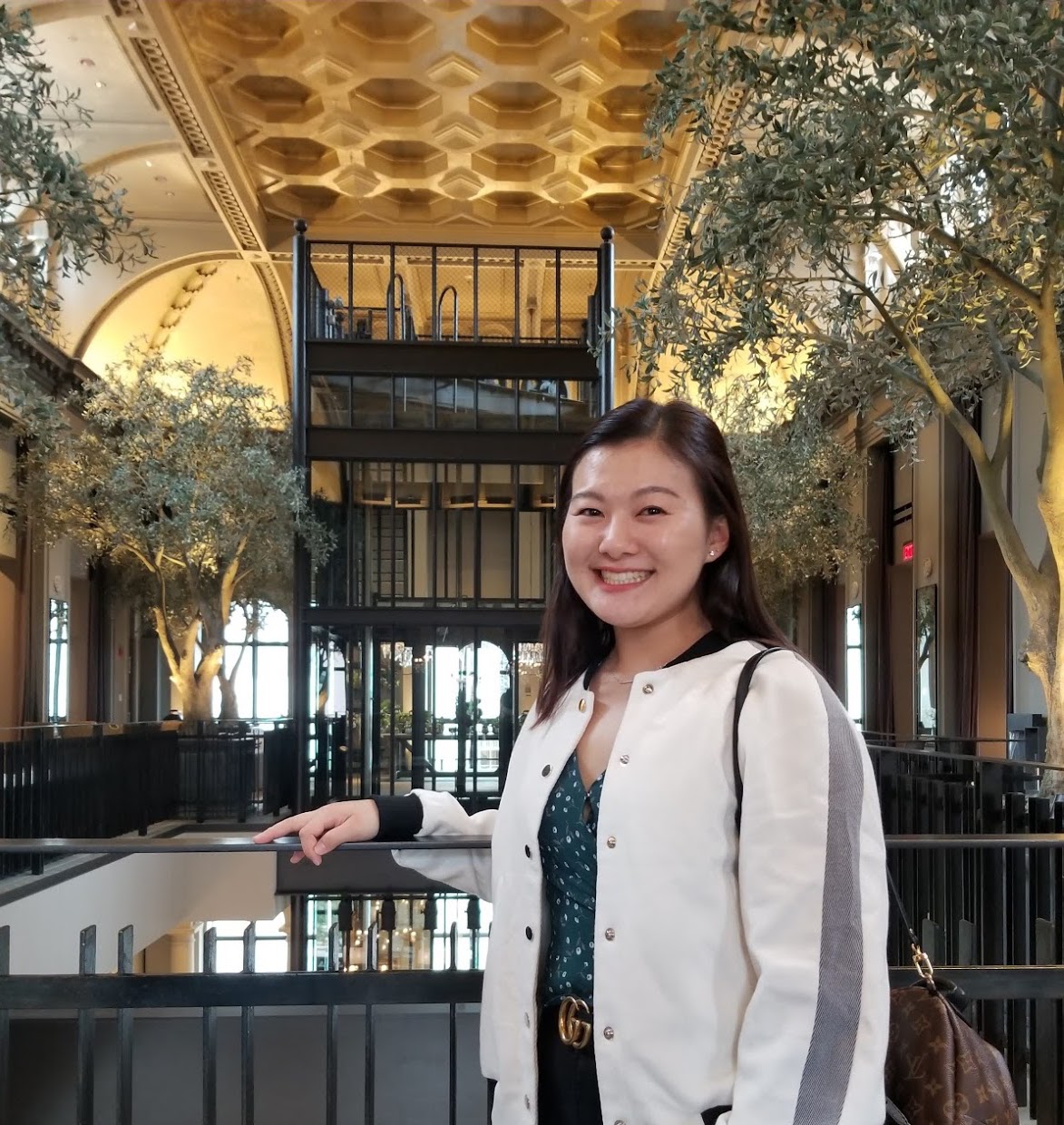 Fuloop features lists of current events in the area and provides live feeds of the events. It's intended to show the outgoing event-goer what the scene looks like, to give them a sense of the event before they show up. If they decide they want to go out, it shows what parking may be in store, how large the event space is, and other crucial details. 
"I never considered PR, marketing, or media to be something in my future," Park said. "I feel like all of my communications projects started as hobbies that just sort of turned into work opportunities." 
While she's not sure she'll pursue this line of work as a career, she added, "I will continue working on marketing and media projects for fun, and am open to more job opportunities that may come along."  
During the school year, Park maintains the Bowdoin Dining Instagram while double majoring in government and Francophone studies and minoring in Chinese.  
Last year, she was browsing online for internships and, cold turkey, applied for the position. To receive a funded internship from Bowdoin—which provides summer stipends of up to $5,000 to students with unpaid internships—students must already have secured an offer from an organization.
"I didn't find this internship through networking," she said. "And when I was asking around I found that a lot of people were finding their internships that way. I want people to know it's possible to cold apply and still get good opportunities. It's not impossible to find an internship without connections." 
She originally was accepted for a PR and marketing position, but the app is currently undergoing a redesign, so Park has been working more with design. She's helping the developer and owner of the app clean up features and revamp the aesthetics.
Park has enjoyed getting a behind-the-scenes view of a start-up, finding her participation in the early stages to be enjoyable albeit somewhat unpredictable.
"The internship can be frustrating at times just due to the pure nature of a startup, such as when meetings suddenly arise or get canceled at the last minute," she said. "But I think these hiccups are interesting to experience because I've been able to take notes on just how hard it is to work on something new. It gives me perspective on how difficult the beginning stages of Instagram and Uber probably were, and how sometimes, the only thing you can do is be patient."