Published August 13, 2019 by Rebecca Goldfine
With Math, a Professor and Students Analyze Maine's Political History
Associate Professor of Math Jack O'Brien and student researcher Jill Tian '21 are collecting Maine's voting data to tell a political story. Using sophisticated statistical analysis, they want to better understand the relationships between culture, geography, and political attitudes.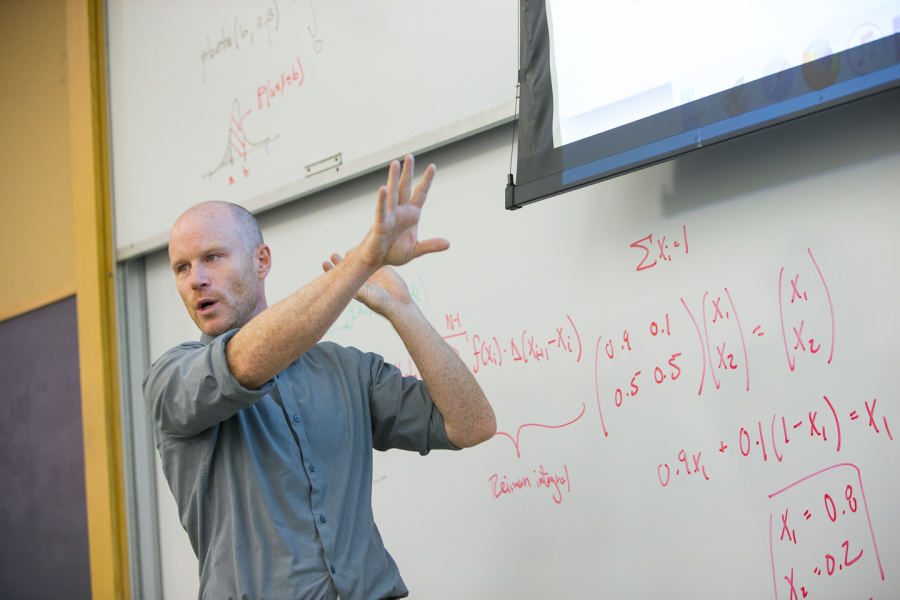 But first they have to find a complete set of referenda records—which means burrowing for many hours in the back rooms of the Maine State Library.
"You know, as far as I can tell no state actually has all its election records readily available to the public?" O'Brien said, a touch of disbelief in his voice. "No state has bothered to go and pull its documents and make them accessible through a web archive."
(In the future, O'Brien said he'd like to coalesce the hardcopy election information he and his students find and make it all searchable online.)
Maine offers a rich trove of political data for a statistician or political scientist to mine. Since achieving statehood in 1820, the state has maintained a policy of asking citizens to vote—via referendum questions—on important issues from environmental actions to fiscal policy and civil rights. This has often made the state a forerunner. Maine was the first to pass a bottle bill in 1980 to encourage recycling, for instance, and the first state to prohibit the government from testing cruise missiles within its airspace in 1989. 
In more recent years, voters have approved ranked-choice voting, the legalization of marijuana, and same-sex marriage (after opposing it just a few years earlier).
At this point, O'Brien and his students have tracked down about three decades of digitized records, "in wildly different formats." Beyond that they have found patchy paper records stretching back to the 1940s. (The referenda in the '40s tended to focus on alcohol regulation, O'Brien said.)
Mixture Models and Political Beliefs
O'Brien, a statistician who studies mixture models, is applying his expertise to 198 years of voting tallies from 450 or so Maine municipalities. "You can think of a town as a mixture of different political dispositions that give rise to different voting patterns," he said. He's interested in seeing whether any notable political trends appear in specific areas and whether they tend to hold steady over time.
In the first run through of referendum questions between 2013 and 2015, O'Brien achieved "compelling" results.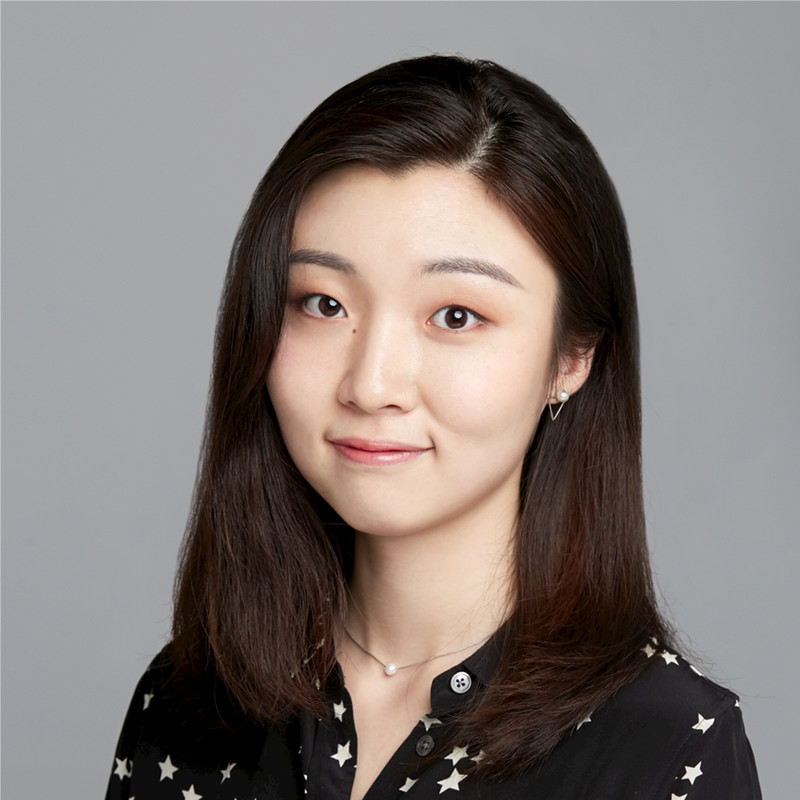 Jill Tian '21 is a math and government major who grew up in Beijing. When she approached Associate Professor of Math Jack O'Brien about doing statistics research this summer, he told her about his Maine voting project and it piqued her interest. "It is giving me an idea how politics in Maine work," she said. 
This summer is the first time she's done independent research with a professor. "At first I thought research was really, really, difficult, and only the smartest people do it," she said. "But it just requires solving a problem step by step."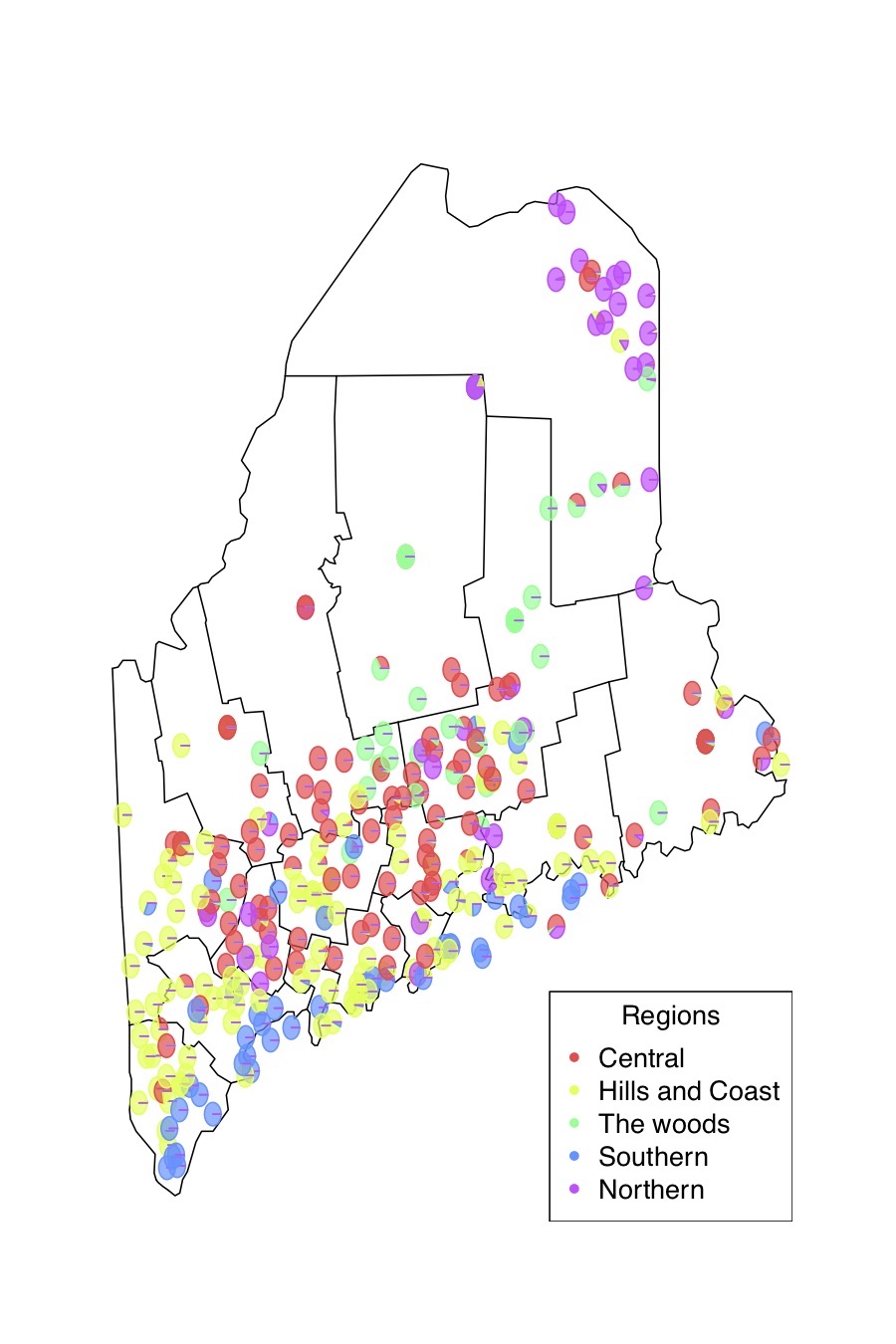 After inputting yes, no, and blank votes for each question (referenda are always yes or no questions, and ballots typically include a handful of questions every year) into his algorithm, he was able to produce a map showing clusters of groupings that aligns with what he knows of Maine's political geography.
"These are the French speakers up here in Aroostook County and in Lewiston, and a bit in Bangor," O'Brien said, pointing to the map. "And you have a cluster here in the southern coast. And as a Mainer, I have a sense of like, oh, right, between Harpswell and Damariscotta the towns are more like hill towns than coastal towns."
In general—and this is a very rough assessment—Franco-Americans in Maine have a reputation of being socially liberal and fiscally conservative, while southern towns tend to lean liberal. Hill towns are slightly more conservative. People in the North Woods generally tend to vote in ways to limit government. 
Right now, these initial findings are based on just three years of data. This summer, Tian has a Bowdoin research fellowship to help O'Brien clean up election records going back to 1995 to run more statistical analyses that will determine whether the patterns stick. 
"I'd like to go all the way back to 1820, and see how stable these political cultures and political distributions are," O'Brien said. "I'm not trying to argue anything, I'm trying to understand something. I'm here to look at the data and find out what's going on in the system."